archive
New opportunities for the new academic year!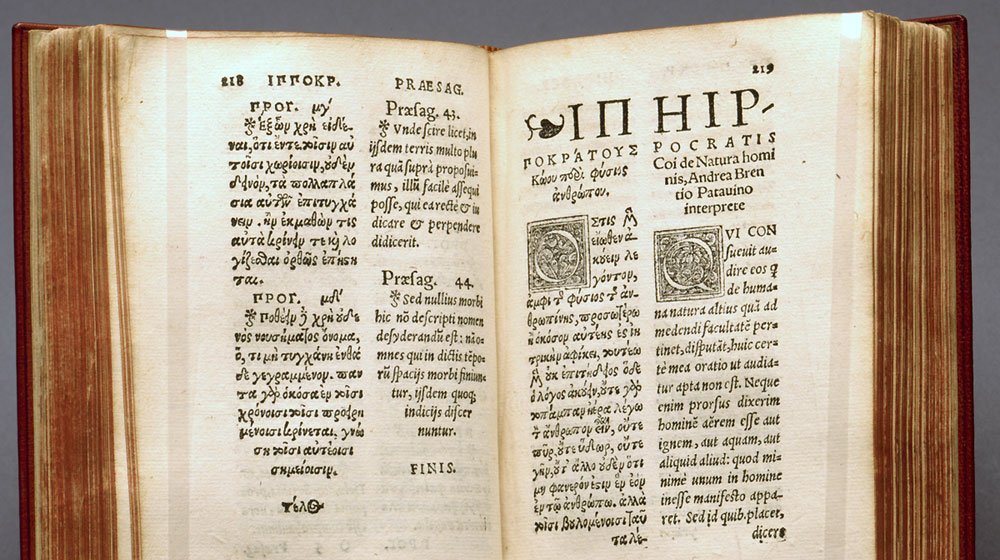 The Department of Classical Studies is pleased to announce several additions and revisions to its undergraduate academic program.
CLST 267 has been revised as "Medical and Scientific Terminology in Context." Learn about the roots of modern medical and scientific language while reading ancient texts in English translation. This course can now be counted towards a major or minor in Classical Civilization. Look for it in the spring 2016 schedule!
Do you have an idea for an independent research project or plan to do an internship related to Classical Studies? You can now enroll in CLST 380 (research) or CLST 382 (internship) to fulfill the Engaged Learning requirement. Contact your departmental advisor for more information.
CLST 376 "Homeric Questions" is now an official course! This upper level course offers the opportunity to delve more deeply into the Iliad or Odyssey. It is recommended as a follow-up to CLST 272, "Heroes and Classical Epics."
Latin 271 has been revised to include readings in both Latin prose and poetry. This intermediate-level Latin course fulfils the College language competency requirement and provides the opportunity to be inducted into Eta Sigma Phi, the national honor society for Latin and Greek.
For information about these and other Classical Studies courses, visit our course catalog. Fall 2015 courses are posted; watch for the spring 2016 schedule at the end of the summer.