Having trouble? Visit our troubleshooting FAQs • Trouble viewing this video? WATCH HERE
Welcome Loyola University Chicago Graduating Class of 2021
Join us for this live-stream Mass on Saturday, May 15, 2021 at 9:00 a.m. central.
---
Watch a replay of the University ceremony held on Monday, May 10, 2021 at 6:00 p.m. central.
Tune in 15 minutes early for the pre-ceremony slideshow to see your student submitted photos from the Class of 2021.
Join us for Commencement related programming hosted by individual schools. SEE ALL PROGRAMMING
Program & Overview
Greeting, remarks, recognition of students
Michael J. Kaufman, JD
Dean, School of Law; Vice Provost for Academic Strategy
---
Student speaker
Jahneé J. Hughes
Candidate for the Degree of Juris Doctor
---
Keynote speaker
Tanya D. Woods, JD '13
Executive Director, Westside Justice Center
---
View and download program flip book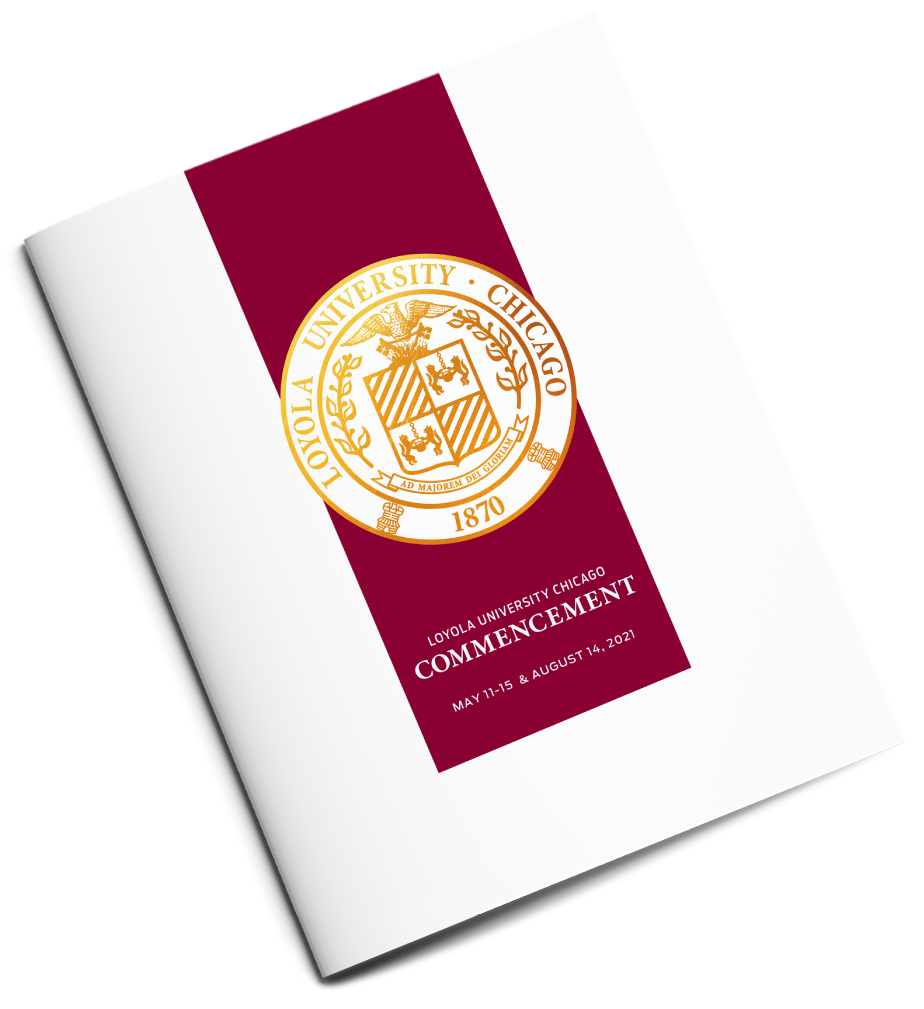 Dean's note
OYEZ, OYEZ,
All Rise for the Loyola University Chicago School of Law Class of '21
You have all overcome unimaginable challenges with tremendous perseverance, wisdom, and grace!
Congratulations and God speed!
---
Michael J. Kaufman, JD
Dean, School of Law;
Vice Provost for Academic Strategy
Keynote Speaker
Tanya D. Woods is one of Chicago's most prominent voices in struggle for social justice. A 2013 graduate of Loyola University Chicago School of Law, she oversees operations, programming, strategic direction and vision for the Westside Justice Center, a non-profit, holistic legal aid clinic in East Garfield Park, where she has served as the executive director almost since its inception in 2016.
Read full bio
---
Tanya D. Woods, JD '13
Executive Director, Westside Justice Center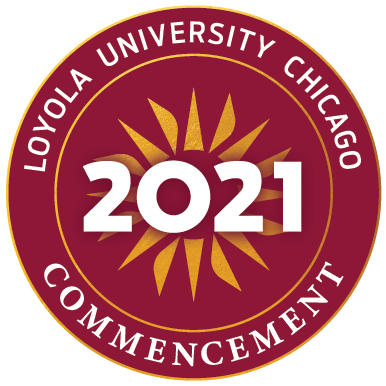 Tanya Woods
Executive Director, Westside Justice Center
Tanya D. Woods is one of Chicago's most prominent voices in struggle for social justice. A 2013 graduate of Loyola University Chicago School of Law, she oversees operations, programming, strategic direction and vision for the Westside Justice Center, a non-profit, holistic legal aid clinic in East Garfield Park, where she has served as the executive director almost since its inception in 2016. She is a certified mediator and instructor/coach at the Center for Conflict Resolution. She volunteers as a mediator in the most underserved courtrooms in the Circuit Court of Cook County. In addition, Ms. Woods is a valued member of the School of Law's adjunct faculty.
Before joining the legal profession, Ms. Woods' personal and professional experiences prepared her well for the challenges that face her clients and our society in general. Prior to becoming a licensed attorney, Ms. Woods graduated from Northwestern University and later enjoyed a rewarding career of over 20 years in the higher education, non-profit and corporate sectors. During that time, she developed her unique professional skills and knowledge while serving in several prominent roles.
In 1989, immediately after graduation, Ms. Woods married her college sweetheart and began her career at IBM as a marketing representative. After starting a family, she later found a home in the non-for-profit sector working on Chicago's south side in the Englewood community. In 1996, she served as the housing director of the Democratic National Convention Committee for the historic convention held in Chicago, where she was responsible for planning and management, logistics, and public relations on behalf of the national Democratic Party. After spending a few years working inside the home following the birth of her second child, from 2001 to 2010, she returned to the workforce part-time and after taking on new roles with increased responsibility became a valued leader at the City Colleges of Chicago, specializing in the administration of Early Childhood Education and Career Programs. She later combined her previous work experiences and created her own brand, serving as a consultant helping organizations create customized professional development programs to help them achieve optimal success and maintain their competitive edge. Her clients included organizations in private, not-for profit, and public sectors. When Ms. Woods was not passionately pursuing her career goals, she was a tireless volunteer and steward in her church and community while rearing two young children along with her husband and mother in the Beverly community on Chicago's south side.
Tragically, after almost 20 years of marriage, her husband died unexpectedly in 2008. Then, Ms. Woods made the bold decision to return to school – law school. While a law student at Loyola, she drew upon her previous work experience early childhood education combined with her legal training in the Civitas ChildLaw Clinic. Before graduating, Ms. Woods would put her 711 license to good use by serving as a Guardian Ad Litem where she represented children facing deportation and as a licensed law clerk where she represented the State in child abuse and neglect cases. She also was a legal extern at U.S. Department of Homeland Security, Immigration & Customs Enforcement where she assisted counsel for the U.S. Government in the preparation of matters before the U.S. Immigration Court, the Board of Immigration Appeals, and the U.S. District Court.
Upon her graduation from Loyola in 2013, she served for two years as law clerk to the Honorable Virginia M. Kendall (JD '91) in the Northern District of Illinois. Following that appointment, in 2015, she became an associate attorney at the major law firm of Fragomen, Bernsen, Del Rey and Loewy LLP, where she specialized in employment-based immigration law. She later became of-counsel at Shiller Preyar Law Offices and began volunteering at the newly formed Westside Justice Center only a few miles from where she grew up on the west side of Chicago. These experiences helped to prepare Tanya for a career of continued legal service that would address a wide range of client and community needs.
In 2016, Ms. Woods was invited to step up as executive director of the Westside Justice Center, which at the time had yet to create any programs or hire any staff. Fast forward to the present, as the voice of the Westside Justice Center, Ms. Woods encourages us all to take personal ownership for solving many of today's problems, breaking down barriers to justice, all while reminding us that lasting and sustainable change takes boldness and bravery. Under her leadership, the Westside Justice Center collaborated with other social justice champions to organize a statewide, grassroots campaign whose goal was to carve out much needed funds in the State budget for legal services. As a result, the Westside Justice Center and the Resurrection Project were awarded a $10 million state grant to start the Illinois Access to Justice Program, which helps partner organizations build capacity so that they too can deliver valuable community services and address the barriers to justice for all. "People have asked me, 'How can I help?'  You can commit to the community-at-large. Collaborate in whatever way you can with justice organizations like mine. Our missions are evolving, but our visions of a better future for our city are consistent."
When she is not working, Tanya marries her passion for advocacy with her profession by serving on boards, including the Loyola University of Chicago, School of Law Board of Governors and the Trinity High School Board of Directors in River Forest, Illinois. She is a member of several bar associations including the Chicago Bar Association and Black Women Lawyers Association. She is an active member and has held leadership positions in many civic and parochial organizations including: Alpha Kappa Alpha Sorority, Inc.; the Knights of St. Peter Claver, Ladies Auxiliary; Archdiocese (of Chicago) Women's Committee; National Coalition of 100 Black Women; Links, Incorporated; and Jack and Jill of America. However, she will quickly remind us that her most important role to date is that of the mother of two young adults: daughter Kyra – an environmental policy advisor at the City of Chicago and son Cameron – emerging filmmaker and executive intern at Disney TV in Los Angeles.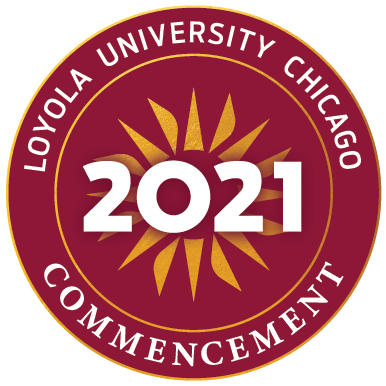 AWARDS
Leadership, service, and public interest recognition
Anique Aburaad
Colleen Ahern
Olivia Alden
James Alrutz
Brenda Alvarez
Diana Arroyo
Jennifer Babisak
Monika Barrett
Ebru Basaran-Schull
Y'Noka Bass
Mary Shannon Bauer
Rebecca Bavlsik
Thomas Bishop
Haley Burridge
Alexandra Cabezas
Matthew Chapman
Tracy Chau
Christina Cullen
Luiza De Artagao Quental
Matthew Doran
MacKenzie Durkin
Thomas Edwards
Kerease Epps
Daihana Estrada
Katherine Faught
Kathryn Finch
Elizabeth Flores
Andrew Froelich
Theodore Gelderman
Shannon Glover
Adrian Gonzalez-Cerillo
Brittany Green
Jennifer Grieco
Madison Heckel
Fernando Hernandez Paredes
Fernanda Herrera Spieler
Connor Hollander
Jahneé Hughes
Jacqueline Ingles
James Jansen
Nicklaus Jimenez
Reeny John
Kyle Johnson
Evan Colleen Jones
Christopher Karamanos
Meghan Kasner
Conor Kinney
Charles Klingenberger
Blake Kolesa
Jacob Kupferman
Christian Lagorio
Yunge Li
Karin Long
Katrina Lutfy
Mary Mamoka
Michelle Marin
Kevin Matheny
Jacqueline McDonnell
Patrick Michaelis
Elliott Mondry
Samantha Narvaez
Jaime Nolasco
Madeline O'Mara
Tanesha O'Neal
Brianna Panton
Jessica Proctor
Karina Quintero
John Quirk
Constance Raftis
Melissa Rankine
Shivani Rishi
Carolina Rodriguez
Tanya Rusinko
Jennifer Sabourin
Miya Saint Louis
John Saletta
Harry Schauwecker
Jordan Shead
Marcella Slay
Raven Smith
Janet Stengle
Abby Spradlin
Sarah Suddarth
Radhika Sutherland
Lilia Valdez
Robert Vanecko
Karrie Virgin
Elizabeth Vogel
Kelsey Wilson
Nadia Woods
Presenting the Class of 2021
Just as we do in person, we recognize and celebrate the achievements of our graduates of college, school, and institute. In addition to each virtual ceremony, you can find all student slides in our searchable database.
---
Candidates will be recognized by degree group then major in alpha order in the same order as the program book. Candidates will have their name read followed by interdisciplinary honors (if applicable) and laudatory status (if applicable). Candidates receiving an additional degree will also have that degree recognized.