archive
Polarpalooza to Feature Crafts, Activities, Local Vendors, and Live Music North Sheridan Road Illuminated for the Holidays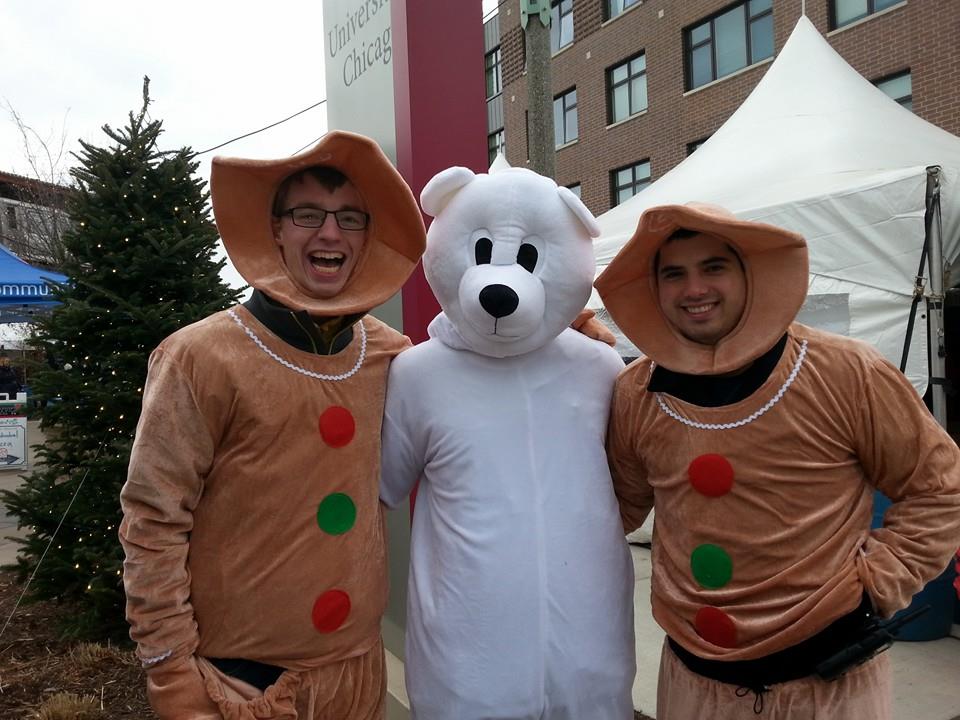 To kick off the holiday season, Loyola University Chicago, Rogers Park Business Alliance, Edgewater Chamber of Commerce and Alderman Joe Moore of the 49th Ward present Polar Palooza, a two-day outdoor winter festival, at Loyola's Lake Shore Campus for Chicago's north side.
Attendees of all ages will enjoy food from local restaurants, live local music, ice sculpting (Sat.), skating, live reindeer (Sun.), face painting, character meet-and-greets, shopping with local artisans, and more.
Admission is free but $5 per person will provide access to arts and crafts, ice skating on a synthetic rink, and face painting from 1pm-4pm.
Attendees of the Loyola Rambler's Men's Basketball game on Saturday December 5 at 1:00pm vs. Creighton University will receive $2 Polar Cash to spend at the festival.
In anticipation of Polar Palooza, Loyola University Chicago and Rogers Park Business Alliance (RPBA) will be illuminating the Loyola CTA Station and North Sheridan Road in Chicago's Rogers Park neighborhood with thousands of white lights for the holiday season.
This is the second year that RPBA has used funds from the Sheridan Road Special Service Area (SSA) and a voluntary contribution in lieu of taxes from Loyola University Chicago to bring holiday cheer to dozens of trees on the busy half-mile stretch.
Sheridan Road carries more than 35,000 cars a day commuting to downtown Chicago and the CTA Station serves an additional 35,000 commuters on busses and trains. Both the Business Alliance and the University want to attract those commuters to Sheridan Road's main street atmosphere. These lights also serve to provide light to the darkness of winter which makes pedestrians feel safer walking at night to restaurants and shops on Sheridan Road.
For more information on Polar Palooza, visit LUC.edu/communityrelations.
When:
Saturday, December 5
Noon – 8 p.m.
Sunday, December 6
Noon – 6 p.m.
Where:
The Loyola Redline Plaza
6550 N. Sheridan Road
Chicago, IL 60626