archive
Hampton Inn Opens Location Near Lake Shore Campus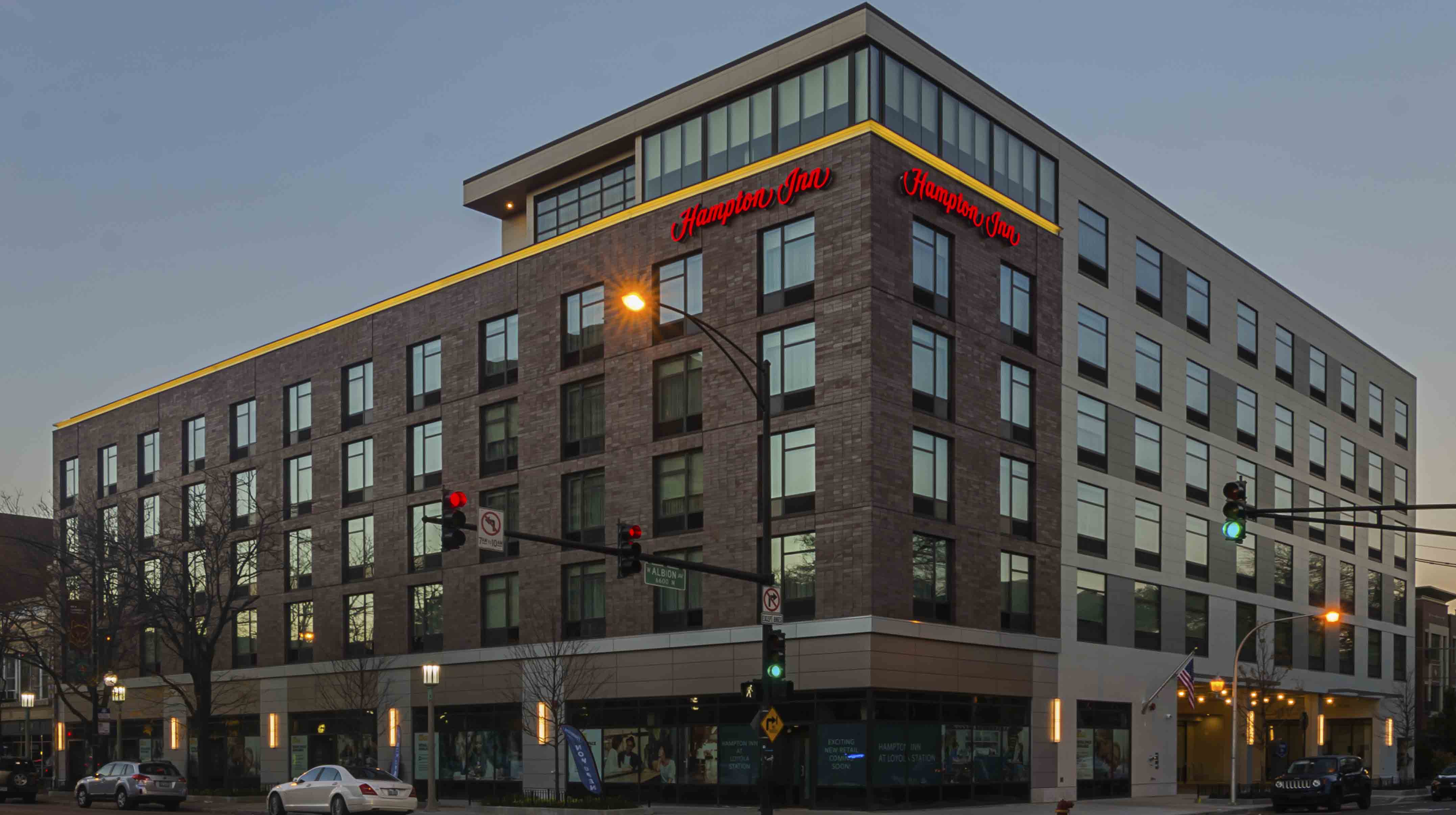 The Loyola community has a new accommodations choice to consider for guests visiting the University. Hilton's Hampton Inn-Chicago North/Loyola Station is now open and accepting reservations. Located near the Lake Shore Campus across the street from Campion Hall on Sheridan Road, the hotel is an ideal housing option for those visiting campus for conferences, lectures, athletics events, or other happenings.
The Loyola community can receive a 10% discount using the following:
A few of the Hampton Inn-Chicago North/Loyola Station amenities include:
Valet parking
Free hot breakfast
Fitness center
Rooftop terrace with seating and views of Lake Michigan
Meeting and event space for up to 40 guests
For more information on the hotel, other amenities, or reservation details, visit the Hampton Inn website or call 312.265.5800.