GSOS Collecting Donations
Graduate School Collecting Donations for Local Homeless Shelter
Graduate School Outreach Services (GSOS) is a new program developed by the Graduate School Office of Lake Shore Campus that was designed to foster and promote community outreach and engagement opportunities for graduate faculty, staff, students and alumni. The goals of GSOS are:
To foster a culture of service, volunteerism, and civic engagement among graduate faculty, staff, students, and alumni
To develop partnerships between the Graduate School and area charities and service organizations in meeting the needs of our community
To provide leadership in supporting intellectual activity that simultaneously meets the mission and strategic goals of the university as well as the needs of our communities and society
To begin serving these communities, donations will be collected through several locations throughout the Lakeshore and Water Tower campuses and given to local social service organizations in Rogers Park, Edgewater, and beyond. Currently, GSOS is collecting items from August through October 15, 2012 for Deborah's Place, a women's homeless shelter that works to break the cycle of homelessness for women and their children.
Donation boxes are located in various locations on both Lakeshore and Water Tower campuses. Items needed include:
women & children's clothing
CTA transit cards
old cellular telephones with chargers
twin-sized bedding
kitchen items including small appliances
Special needs include:
women's professional clothing
personal care items (soaps, deodorant, feminine care products)

Items will be delivered to Deborah's Place on or around October 19th.

If you would like to help sort, package, and or/deliver donated items, or would like to locate a donation box near you, please contact Sylvia Brown-Hood, GSOS Coordinator at sbrown3@luc.edu or ext. 8-6044.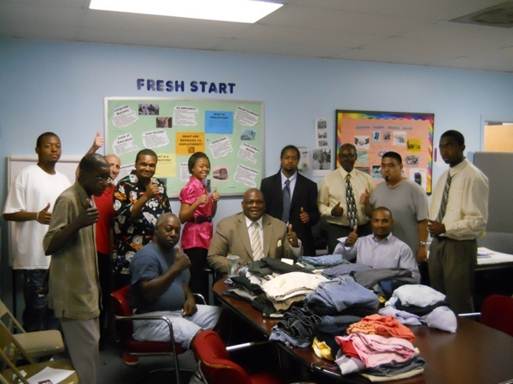 Photo Courtesy of Graduate School ‎