archive
"Summer on the Plaza" at Loyola Station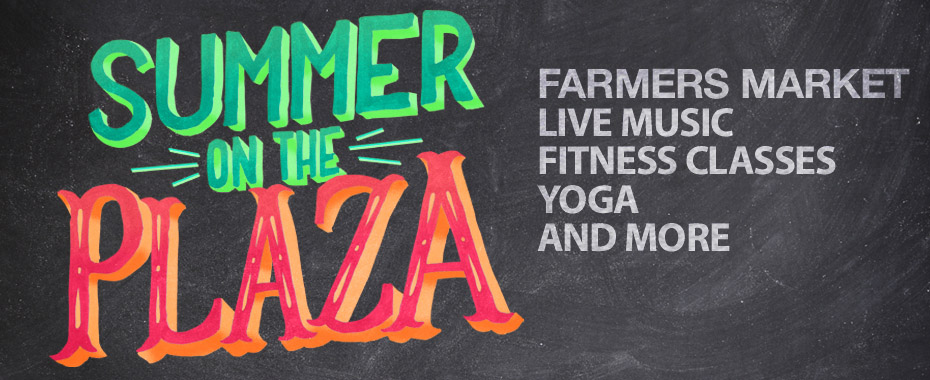 CHICAGO, IL (June 9, 2014) Loyola University Chicago, announces "Summer on the Plaza" at the Loyola Red Line Station Plaza, 6550 N Sheridan Road.
Exciting programs will run June 9 through October and feature Loyola Student Farmers Market, local musical acts, ice cream socials, performance groups, group exercise dance and a variety of programs for children and families.
Summer on the Plaza launches in partnership with Rogers Park Business Alliance and Sheridan Road Special Service Area.
"The new plaza opened in August 2013 and created a dynamic atmosphere for this kind of partnership to foster a vibrant sense of place, support the continued economic development in the area while highlighting the talent of artists and professionals in the surrounding community," according to Summur Roberts, Director of Community Relations.
The program schedule includes the Loyola Farmers Market on Mondays from 3:00-7:00 PM with local vendors offering sustainably raised produce, meats, cheeses, baked goods, seasonal jams, and more. Thursday and Friday evenings will showcase performance art and music. Saturday mornings will feature fitness and family friendly programs. Confirmed acts featured include: Magister Freud, Pieptone, Lunar Moo, Blue Shag and Urban Rhythm. Saturday mornings will feature interactive puppet shows, Chicago Math and Science Academy Art, Wheel Jam, ChainLinks' Satellite Bike Clinics, group fitness offered by Edgewater Athletic Club and much more.
The programming is in accordance with the vision and goals for the corridor by Alderman Joe Moore, Rogers Park Business Alliance and SSA Commissioners. "With Loyola and the Sheridan Road Special Service Area's financial and programmatic support, this initiative creates a destination for local residents and visitors. The 'buzz' will draw culture-seekers to the southeast corner of Rogers Park, with its beautiful public beaches and great restaurants and coffee shops," according to Sandi Price, executive director, Rogers Park Business Alliance.
Students will also appreciate these programs throughout the summer and when they return in the fall. According to Sean Connolly, SSA Commissioner, Loyola staff member and alum, "this kind of programming is exactly what students look for when seeking out entertainment options and speaks to what I was looking for throughout my four years as an undergraduate."
For the schedule of events, click on the Summer on the Plaza Flyer.
About Rogers Park Business Alliance: Rogers Park Business Alliance leads the way in showing the City of Chicago and the nation that balanced development is possible. Rogers Park will be the model for an advanced and sophisticated form of community development that values diversity, has defined it, planned for it and achieved development projects that serve all constituencies. Rogers Park will be a destination for people who seek a harmoniously diverse neighborhood, rich in arts and culture, in which to live, work, play and raise a family. Located on the far north side of Chicago near Evanston, Rogers Park offers complete access to mass transit, top educational institutions, Lake Michigan beaches, full recreational amenities and a diversity of businesses and people.