archive
Artisan Market Streeterville Back for its Fifth Year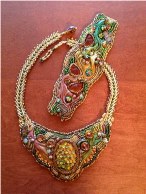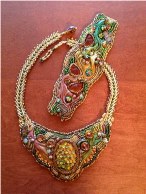 Artisan Market Streeterville, sponsored by SOAR (Streeterville Organization of Active Residents) is bringing unique, artisan goods back for its fifth year. This Artisans' Market holds a variety of high standard handmade and homemade items that have been marked one of a kind.
The Market will offer food, gifts and other artifacts to take home and enjoy.
The Artisan Market Streeterville will be held on Nov. 9, 10 a.m. to 5 p.m. and Nov. 10, 10 a.m. to 4 p.m. at Ryan Atrium in the Northwestern University Lurie Research Center, 303 E. Superior Street. Admission is free and discounted parking will be offered two blocks south of Superior at 321 E. Erie Street. Click this link to view the SOAR Poster.