archive
WTC Construction Update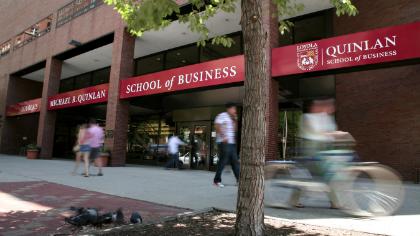 Newcastle:
The building continues to go vertical. Crew is continuing floor-by-floor concrete work on the site through 2015. The North barricade and fence has been relocated to the parking lane of Chestnut per the approved site logistics plan and permit. Foot traffic is diverted to the north side of Chestnut Street.
School of Business:
Northside of Pearson Street park lane from 0–18 East is obstructed for the remainder of the project. The demolition of 16 E. Pearson will be completed over the next two weeks through mid-September.
The site will be coordinating water and sewer connections through the Chicago Department of Water. Once the project receives its board of underground approval, the planned excavation will take place. Loyola will work with the water department to determine which properties will be affected for communication and scheduling of water shut off to complete the tie-in.
Weekend work: Both Newcastle and Loyola intend to work Saturday between the hours of 8 a.m.–4:30 p.m., weather permitting. The sites will not operate Sunday, August 31 or Monday, September 1.
Power and Newcastle will continue to work with Loyola to prepare and send e-blasts to immediate neighbors and our Aldermen when late evening work is expected.
For more information, contact:
Summur Roberts
Director of Community Relations
Loyola University Chicago
Phone: 773.508.7450
srober6@luc.edu