Faculty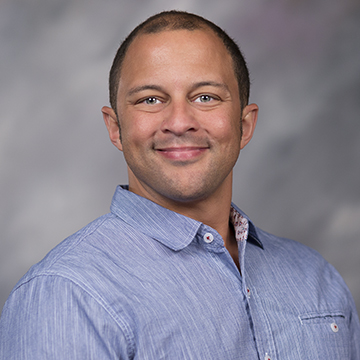 William C. Watkins, PhD
Title/s: Lecturer, Undergraduate Program Director and Internship Director
Office #: Mundelein Center, Room 805C
Phone: 773.508.8864
Email:
CV Link: Watkin_CV
About
Dr. Will Watkins is an Instructor, Undergraduate Program Director, and Internship Director of Criminal Justice & Criminology at Loyola University Chicago. He received his PhD in Sociology from the University of Central Florida in 2012. His Master's degree is in Criminology from the University of South Florida (2009). He attended the University of Michigan for his undergraduate education, where in 2005 he received his Bachelor's degree in Psychology while minoring in Crime & Justice. His research has been funded by the State of Connecticut Judicial Branch and is concentrated on issues related to criminal justice with a primary focus on substance abuse, a topic on which he has several scholarly publications.
Before coming to Loyola, Dr. Watkins held faculty appointments at Indiana University Northwest (2017-2020), Central Connecticut State University (2013-2017), and West Virginia Wesleyan College (2012-2013). Most recently, he worked as a Research Analyst in Illinois Criminal Justice Information Authority's (ICJIA) Research & Analysis Unit (2019-2020).
Degrees
2012 PhD, Sociology, University of Central Florida
2008 M.A., Criminology, University of South Florida
2005 B.A., Pschology, University of Michigan
Minor: Criminal Justice
Research Interests
Substance use & abuse
Violent crime
Problem behavior among young adults
Delinquent subcultures
Criminological theory
Criminal justice policy
Capital punishment
Quantitiative analysis
Crime mapping & spatial analysis
Courses Taught
CJC 201- Theories of Criminal Behavior
CJC 205- Research Methods
CJC 360- Substance Use & Crime
Selected Publications
Watkins, W.C. (2016). Prescription drug misuse among college students: A comparison of motivational tyopologies, Journal of Drug Issues, 46(3), 216-233.
Watkins, W.C. (2016). A social learning approach to prescription drug misuse among college students. Deviant Behavior, 37(6), 601-614.
Watkins, W.C. A comparative analysis of drug and alcohol comorbidity across demographic cohorts. Western Society of Criminology Annual Conference, February 2017. Las Vegas, NV.
Watkins, W.C. A comtemporary comparison of drug use trends among college and non-college enrolled young adults. American Society of Criminology Annual Conference, November 2017. New Orleans, LA.