Decolonizing the Museum Catalogue: May Weber Collection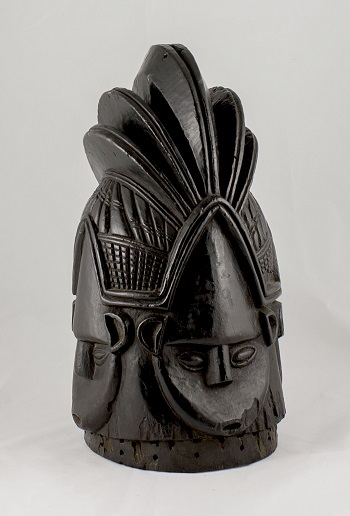 In 2012, Loyola University Chicago received a collection of approximately 2500 cultural art objects to be curated by the Department of Anthropology from the Chicago-based collector and museum curator/director, May Weber. The May Weber Ethnographic Study Collection serves as an educational and research resource for students, faculty, and the public. The collection contains the work of hundreds of indigenous artists from communities in the Americas, Africa, Asia, and the Pacific. It is particularly strong in Mexican festival masks and Asian textiles, particularly from India and Southeast Asia.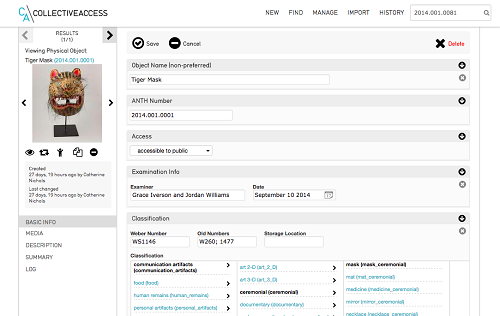 For students of anthropology, fine art & art history, history, or regional studies, the collection offers many routes of study, from folk art traditions to the ceremonial use of objects. Like most collections of its kind, the Weber Collection has been collected, curated, catalogued, and cared for under the guise of a Western scientific and aesthetic framework. LUC now serves as its permanent home, and we seek to leverage university resources to implement decolonial practices surrounding its perpetual care and use in order to engage with and make it accessible to the source communities represented in the collections.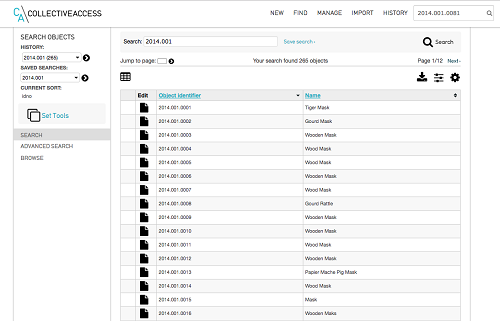 Under the direction of Dr. Catherine Nichols, lecturer in the Department of Anthropology, the CTSDH is supporting the development of collections management system using the open access program CollectiveAccess. This cataloguing interface provides robust and highly customizable descriptive fields, emphasizing visual accessibility. The initial phase of the project is the digitization of collection objects and associated documentation. Upon completion, we will implement phases rooted in decolonial methodologies, experimenting with affective lexicons, folk taxonomies, and source community-driven projects.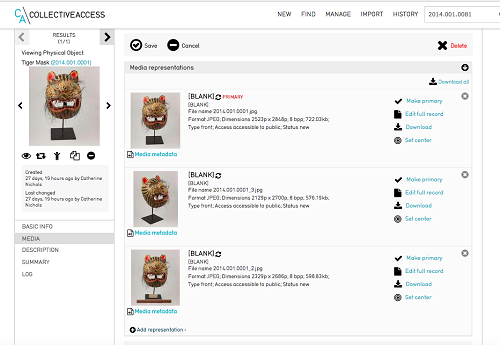 Project Director: Catherine Nichols
Website: Launching Fall 2017
Fields: critical curation, digitization, metadata