Gerard Manley Hopkins Site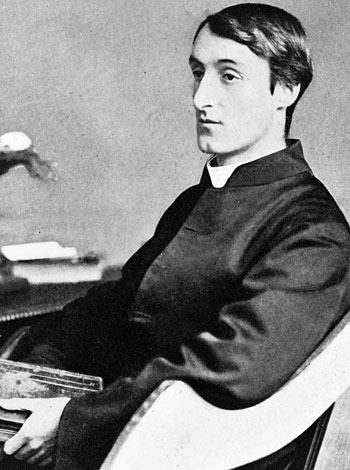 This new project's endeavor is to create an official website for renowned English Jesuit poet Gerard Manley Hopkins. It will bring together critical readerships of his works from around the world in a website entirely dedicated to the poet, his work, and the people who engage with it.
The Gerard Manley Hopkins website will gather a plethora of aspects of scholarship and analysis of the poet's body of work. Scholars, students, and Hopkins enthusiasts will be enabled to exchange ideas, readings, interpretations, and their own work. The website will facilitate communication about the popular Jesuit poet, but also aims to inform broader audience about Hopkins's life and work through biographies and excerpts from his most influential work.
Project Director: Francis Fennell
Field(s): Textual scholarship, scholarly communication
Funding: Grants from the Joan and Bill Hank Center for the Catholic Intellectual Heritage, the College of Arts and Sciences, and Loyola's Jesuit Community