Past Scholar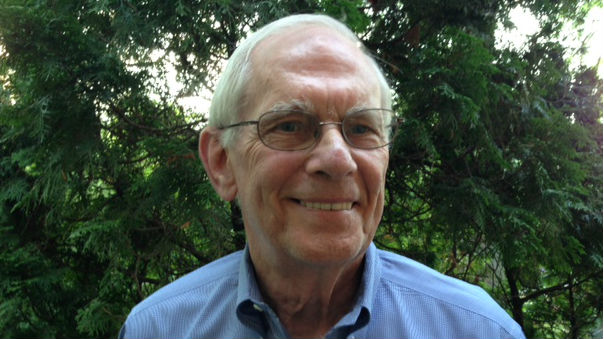 Jack Macnamara
Title/s: CURL Visiting Scholar
Office #: Cuneo Hall, 416
Phone: 773.508.8557
Email: jmacnamara1@luc.edu
About
Jack Macnamara grew up in Chicago and graduated from Loyola Academy when it was located in Dumbach Hall on the Lake Shore Campus. He received Bachelor's and Master's degrees from Loyola University Chicago. As a Jesuit scholastic, he taught Latin and Greek at St. Xavier High School in Cincinnati.
Jack was the chief organizer of the Contract Buyers League of Chicago, an organization of African-American homeowners who were gouged by unscrupulous real estate speculators when they bought their homes. The Contract Buyers League initiated two federal lawsuits and conducted a strategically planned payment strike. As a result, 450 families got their contracts renegotiated with an average savings per family of $13,500. Purchasers of new homes on the south side did not get their contracts renegotiated but by the time they were evicted from their homes they had enough money saved through the payment strike to enable them to buy better homes than those from which they were evicted. In addition, the ten North American Provinces of the Jesuits posted an appeal bond of $250,000 to enable the contract buyers to appeal the unjust provisions of the Illinois Forcible Entry and Detainer Act to the Supreme Court of Illinois. The Supreme Court ruled in favor of the contract buyers. An award winning account of the role of the financial exploitation of African American home buyers in the creation of the American ghetto can be found in Family Properties: Race, Real Estate, and the Exploitation of Black Urban America (2009) by Beryl Satter, Professor of History at Rutgers University.
For thirty-three years, Jack owned and operated Fred Busch Foods Corp., a sausage manufacturing firm. Among other things, Jack served as Chairman of the School Board at St. Francis Xavier in Wilmette, on the Board of Trustees at Loyola Academy and as the founding chairperson of the Archdiocese of Chicago Pastoral Council. He also served on the Advisory Committee and directed the Feasibility Study for Christ the King Jesuit College Preparatory School opening in 2008 in the Austin neighborhood on the West Side of Chicago. He currently serves on the board of Austin Coming Together (ACT).
Research and Action Interests
Financial Exploitation of African American Communities
Critical Pedagogy
Social Emotional Learning
Culture of Peace and Non-Violence in Schools
Community Participation in the Development of Culture and Discipline in Schools serving Under-Resourced and Oppressed Communities
Urban Scholars Program for High School Dropouts