archive
Jack Macnamara (1937 - 2020)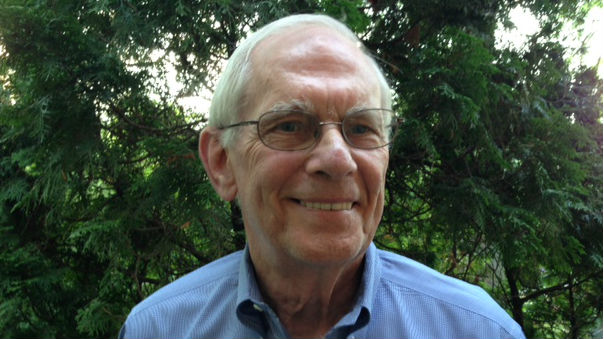 It is with great sadness that we share the news of the death of our friend and colleague, Jack Macnamara.

Jack Macnamara grew up in Chicago and graduated from Loyola Academy when it was located in Dumbach Hall on the Lake Shore Campus of Loyola University Chicago. He received Bachelor's and Master's degrees from Loyola University Chicago. As a Jesuit scholastic, he taught Latin and Greek at St. Xavier High School in Cincinnati.

Jack was the chief organizer of the Contract Buyers League of Chicago, an organization of African-American homeowners who were gouged by unscrupulous real estate speculators when they bought their homes. The Contract Buyers League initiated two federal lawsuits and conducted a strategically planned payment strike. As a result, 450 families got their contracts renegotiated with an average savings per family of $13,500. And the work continued on throughout Chicago for many years. An award-winning account of the role of the financial exploitation of African American home buyers in the creation of the American ghetto can be found in Family Properties: Race, Real Estate, and the Exploitation of Black Urban America (2009) by Beryl Satter.

After leaving the Jesuits and getting married, Jack owned and operated his own business. But his commitment to social justice continued. Among many expressions of that commitment, Jack was the founding chairperson of the Archdiocese of Chicago Pastoral Council and served on the Advisory Committee and directed the Feasibility Study for Christ the King Jesuit College Preparatory School which opened in the Austin neighborhood on the West Side of Chicago in 2008.

It was his work related to the Contract Buyers League that brought Jack to CURL. He was a Visiting Scholar at CURL which, for him, meant that he seized the opportunity to not only further his research and advocacy on the ongoing impact of contract buying in Chicago, but also the opportunity for him to work with a whole new generation of young people in the name of advancing justice. He met both opportunities with his usual combination of passion, determination, and unwavering sense that we all share in the fight for justice.

Indeed, he had excitedly agreed to take on a new group of students on his project in recent weeks. We who have had the privilege of journeying with Jack will miss his wise and passionate company. And we must surely pick up his work wherever we find ourselves!

Read Jack's Obituary here.