Faculty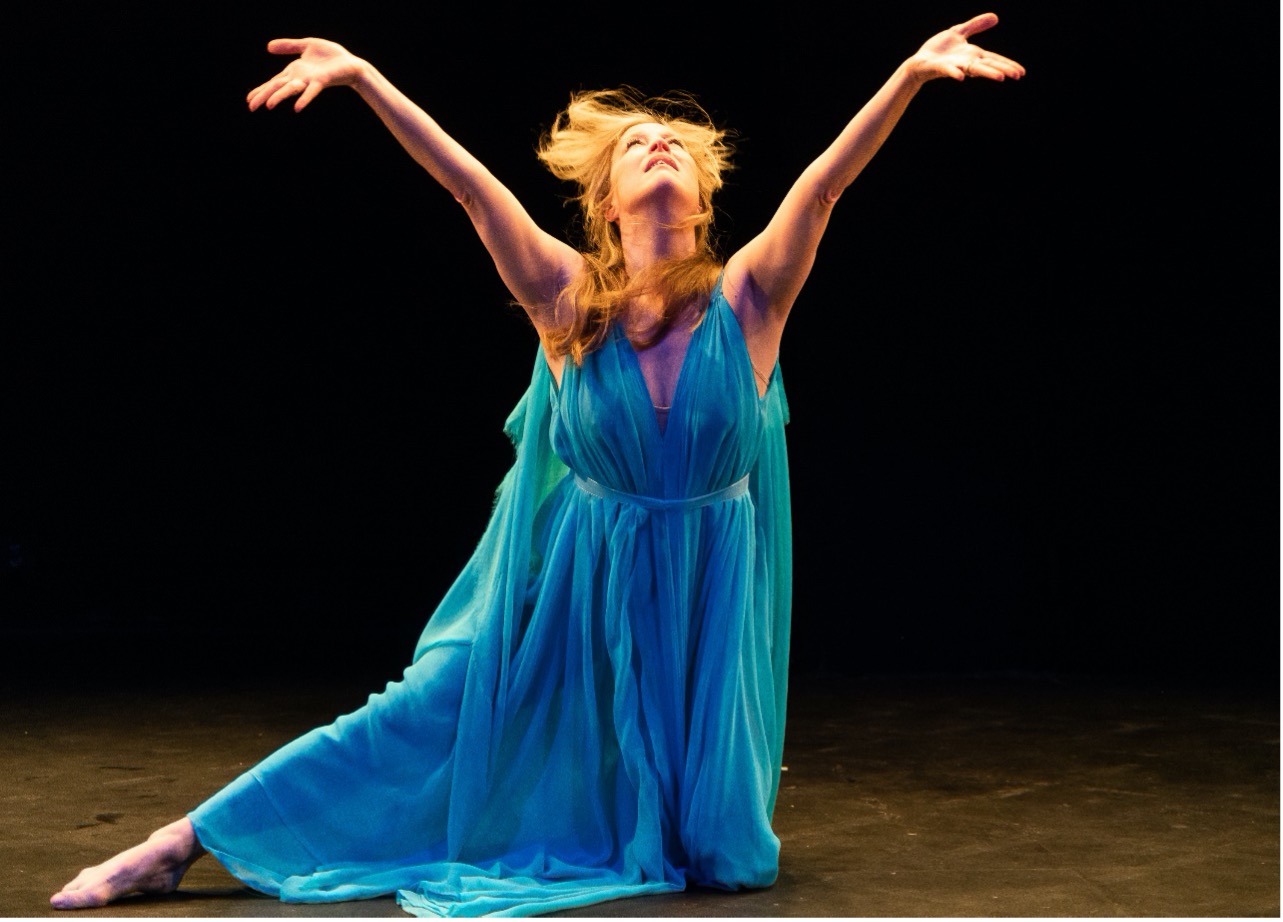 Sandra Kaufmann
Title/s: Director of Dance
Office #: Mundelein 921
Phone: 773.508.7513
Email:
About
Sandra Kaufmann is the founding director of the dance program at Loyola University. She teaches Modern I, Modern III, Ballet IV and Ballet V and Rehearsal and Performance, for which she serves as the artistic director for the annual mainstage dance concert.
Sandra is internationally recognized as a leading authority on classical modern dance technique and repertory with extensive experience as a dancer, director and educator. The Library of Congress in Washington DC invited her to produce and perform in a program celebrating dance advocacy, "The Legacy of the New Dance Group," in the Coolidge Auditorium, one of the only dance performances ever presented on that singular stage.
Sandra performed throughout the world as a member of the Martha Graham Dance Company. While based in New York City, she served on the faculty of the Martha Graham School of Contemporary Dance and as Artistic Director of the Martha Graham Ensemble. Sandra continues to work actively with the Martha Graham Center, teaching in their international summer intensive workshop and serving as a regisseur staging the repertory of Martha Graham throughout the country. She also performed extensively with celebrated choreographers, Pearl Lang and Richard Move.
With MOMENTA and Silo Chamber Dancers, Sandra danced many of the choreographic works by Doris Humphrey and Charles Weidman. She taught Humphrey/Weidman technique and theory on faculty at Barnard College and New York University and serves as a member of the board of the Doris Humphrey Society. Sandra's embodied research consists of the study of foundational techniques, rehearsing and coaching by authorities and performance of several solos by American dance masters: Ruth St. Denis, Doris Humphrey, Isadora Duncan, Deborah Zall, Anna Sokolow, Martha Graham and Jane Dudley, in order to expose audiences and preserve and transmit these dances for the future.
A prolific choreographer, Ms. Kaufmann has created work for concert dance, musical theatre productions, aerial dance, opera, video and site-specific works. Her choreography has been honored with awards from Dance Magazine Foundation, Tidmarsh Arts Foundation, The American College Dance Festival, Bossak/Heilbrun Foundation and The National Foundation for the Advancement of the Arts.
Sandra's fascination with science and dance engages through directing education initiatives, choreographing works and producing programs exploring nature and its mysteries. In New York Sandra served as a lead developer for a statewide initiative to use the arts for the teaching of core curriculum sponsored by the New York State Commission on the Arts and the New York Foundation for the Arts called The Empire State Partnership. For that partnership she developed elementary school science curriculum engaging movement and dance in dynamic instruction. She served as the artistic director of company in residence at the NYU Steinhardt School of Education, Kaleidoscope Dances for Children. In this capacity, Sandra developed science-based dance workshops and performances conducted by graduate students in Dance education. Sandra was commissioned by the Sloan Science and Technology Fund to create an interdisciplinary performance about superstring theory in physics, "Searching
for Superstrings." This program continued to develop, and in 2002 Sandra, with prominent theoretical physicist and author, Dr. Brian Greene and playwright, Michael Bassett, presented the keynote address for Art/Science International Conference in the great hall of the New York Natural History Museum. Her recent performance program in collaboration with vocal ensemble director, Kirsten Hedegaard, Missa Gaia, celebrated the majesty of the earth while promoting care and advocacy set out by Pope Francis in Laudato Si.
Ms. Kaufmann graduated summa cum laude from the College of Education and the College of Visual and Performing Arts at Northern Illinois University, where she delivered the commencement addresses for both colleges. Sandra was awarded talented student scholarships from Northern Illinois University and the Martha Graham School of Contemporary Dance. She is a member of Phi Kappa Phi Honor Society and has received academic awards from Illinois Board of Regents, USA Today, Delta Kappa Gamma Teaching Sorority and George Hawkins Foundation.
Sandra served on the faculty of Barnard College, New York University and The Martha Graham School of Contemporary Dance in New York. In Chicago she has taught at The Chicago Academy for the Arts, University of Chicago and The Academy of Movement and Music. At Loyola University Chicago Sandra was awarded the Sujack Award for Teaching Excellence in 2016 as well as chosen the by the Maroon and Gold Society as Faculty Member of the Year.
Degrees
B.S.Ed., Northern Illinois University
B.A., Northern Illinois University
Professional Studies Certification, Martha Graham School of Contemporary Dance