Faculty and Staff Directory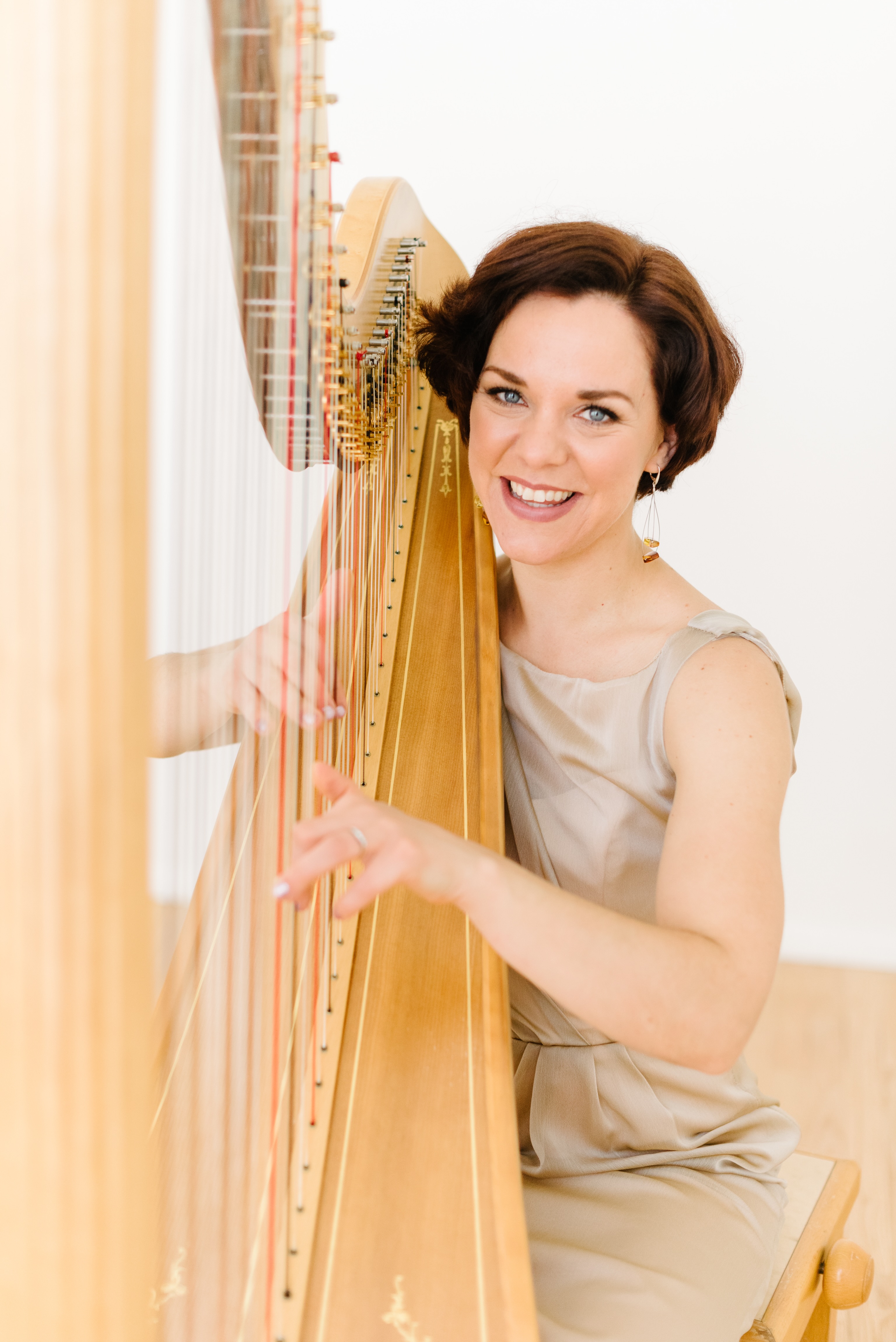 Janelle Lake
About
Janelle Lake delights in using music to connect people. As the founder and manager of the Southwest Chicago Symphony Orchestra, her current passion project is uniting the traditionally classically trained musicians of the north side of Chicago with the traditional gospel-trained musicians of the south side of Chicago.
In 2007, Janelle played the harp daily at the Grand Hotel on Mackinac Island meeting movie stars and political figures. She still freelances heavily around Chicago (Drake, Penninsula, Langham, etc.). Janelle has taught at Loyola University, the University of Chicago, Chicago's WISH program, the Sherwood School at Columbia College, and the Music Connection, and has a large and diverse private studio. She is a registered Suzuki teacher.
From 2008-2016, Janelle was the artistic director at Venus Harps. The connections she made at Venus took her on adventures: learning about looping from Tom Moth of Florence and the Machine, performing on a private jet, encouraging and teaching harpists around the world. This past year, Janelle played on stage with Billy Corgan (Smashing Pumpkins), Billy Swan, and Perry Ferral (Jane's Addiction).
Janelle holds principal harp positions with the Elmhurst Symphony Orchestra and Southwest Symphony Orchestra and performs regularly with many other ensembles. She is a founding member of the Young Lake harp duet. Janelle loves to travel and has lived on a boat on the Great Barrier Reef, camped in the Serengeti, summited Mt. Kilimanjaro, dived with sharks in South Africa, swam in the world's largest rooftop pool in Singapore, traveled by train across Europe, zip lined in Honduras, and has been to all 50 US states. Besides her passions of harp playing and travel, Janelle delights in being a wife and a mother of two young girls.
Degrees
M.M, Northwestern University
B.M., Northwestern University