Faculty and Staff Directory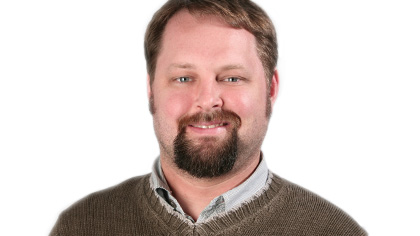 Lee Keenan, M.F.A.
About
Mr. Lee Keenan is an Instructor of Lighting Design. He teaches Introduction to Lighting Design, Advanced Lighting Design, Design in Chicago, Introduction to Design, Practicum, Crafts for the Stage, and Introduction to Theatre. He also designs lights for Mainstage productions and serves at Mentor for student lighting designers working on Mainstage and Second Stage Productions.
Mr. Keenan has designed lights for The House Theatre of Chicago (company member), Lookingglass Theatre, Court Theatre, 500 Clown, Next Theatre, Silk Road Theatre Project (Artistic Associate), Steppenwolf Theatre SYA & Garage Rep, the Griffin Theatre, Chicago Shakespeare Theatre: Short Shakes, Bailiwick Chicago, Buzz22, Theatre Seven, Eclipse Theatre Company, Walkabout Theater Company, About Face Youth Theatre, Apple Tree, Circle Theatre, Bailiwick, Infamous Commonwealth, Illinois Humanities Council, Chicago Festival of the Arts, Northwestern University, the Building Stage, Santa Barbara Dance Alliance, Milwaukee Repertory, Centerstage Baltimore, Ardienne Arsht Center Miami and Kansas City Rep.
Mr. Keenan's local scenic designs have been seen at The House Theatre of Chicago, Silk Road Theatre Project, Collaboraction, Barrel of Monkeys, The Building Stage, Vittum Theatre, Infamous Commonwealth, and the Hypocrites. Mr. Keenan is a founding company member of Sandbox Theatre Project where he helped design site specific experiences from 2003-2008.
Degrees
M.F.A., Northwestern University
B.A., University of California, Santa Barbara
Awards
Recipient 2012 Michael Maggio Emerging Designer Award given by Michael Merritt Committee
Nominee 2012 Equity Joseph Jefferson Award for Costume Design, Death and Harry Houdini
Nominee 2012 Non-Equity Joseph Jefferson Award for Lighting Design, Spring Awakening
Nominee 2012 Non-Equity Jefferson Award for Lighting Design, The Trestle at Pope Lick Creek
Nominee 2009 Non-Equity Joseph Jefferson Award for Lighting Design, Rose and the Rime
Nominee 2008 Equity Joseph Jefferson Award for Lighting Design, Around the World in 80 Days
Recipient 2008 After Dark Award for Best Lighting Design, Noir, and Around the World in 80 Days
Nominee 2008 Non-Equity Joseph Jefferson Award for Lighting Design, Hope Springs Infernal
Recipient 2007 After Dark Award for Best Lighting Design, Caravaggio
Co-recipient 2007 After Dark Award for Overall Technical Achievement, Golden Child
Co-recipient 2004 After Dark Award for Best Design Team, The Misanthrope
Co-recipient 2000 Santa Barbara Independent "Indy" Award, A Midsummer Nights Dream