Faculty and Staff Directory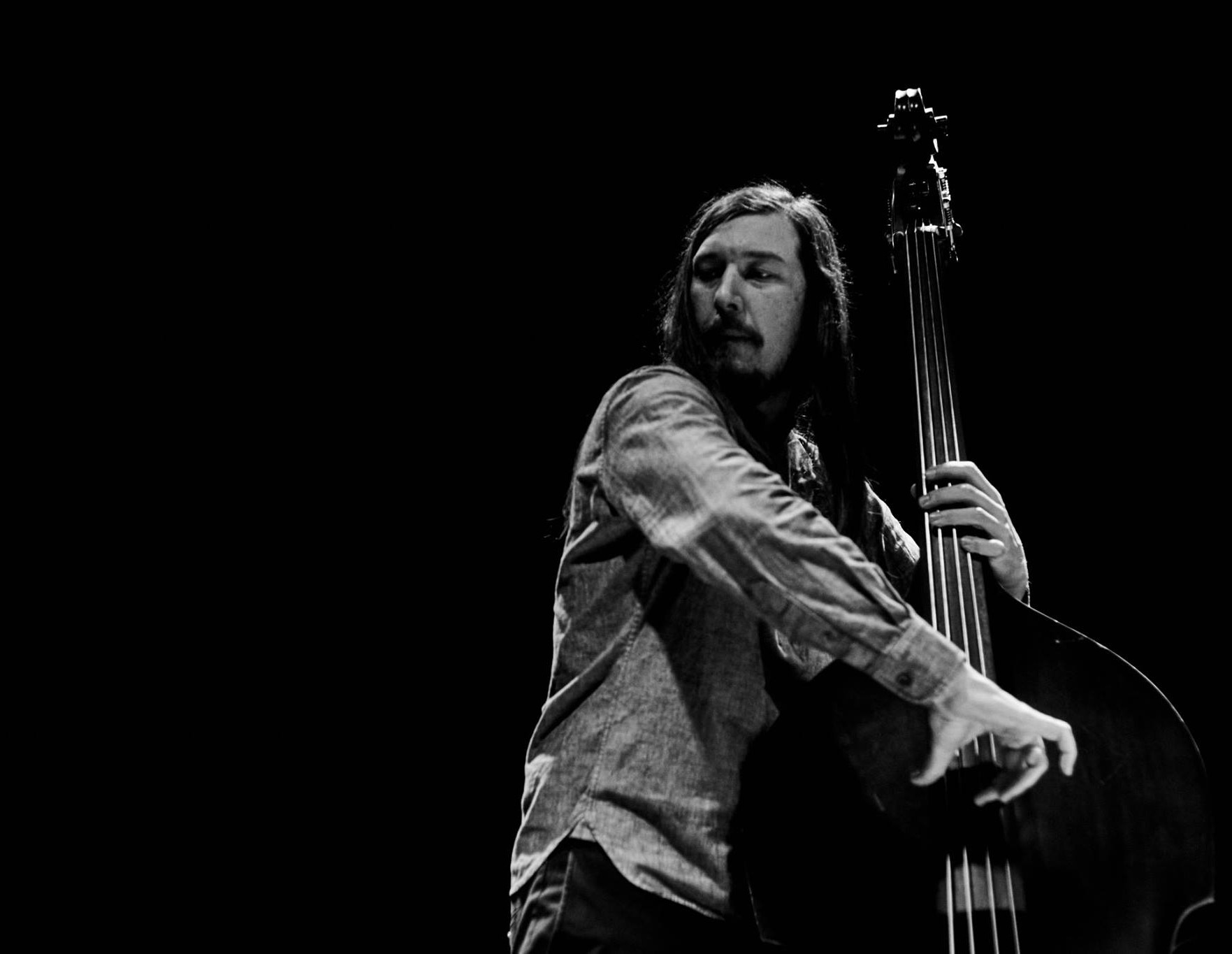 Matt Ulery, M.M.
About
Chicago based bassist/composer and bandleader, Matt Ulery, has developed an instantly recognizable sound. Known for his sweeping lyricism, unconventional phrase structures, expressionistic emotionalism, Ulery's music, from small, diverse chamber ensembles to full orchestras, is informed by the entire spectrum of jazz, classical, rock, pop, and folk– specifically American, South American, Balkan, and other European folk styles. He has been performing for 25 years on upright, electric, and brass basses. For over two decades, Ulery has been the leader of his own groups and frequent collaborator. Ulery has produced and released 11 albums of all original music under his name. Ulery holds music degrees from Depaul and Roosevelt University and is in high demand as a bassist in Chicago. As a composer, Ulery has collaborated with diverse ensembles such as Eighth Blackbird, Miami String Quartet, New Millennium Orchestra of Chicago, Brazos Valley Symphony Orchestra, Chamber Music Festival of Lexington, Axiom Brass, Wild Belle, Guimaraes (Portugal) Jazz Festival, Projeto Arcomusical, and the Carmine Caruso International Jazz Trumpet Solo Competition.
When not touring parts of the U.S. and Europe, Matt is extremely active in the Chicago area music scenes and has performed with his own groups at prestigious venues such as Carnegie Hall, NYC Winter Jazz Festival, Chicago Orchestra Hall, Millennium Park Pritzker Pavillion, Chicago Cultural Center, The Krannert Center, Jazz Showcase, The Metro, Chicago Jazz Festival, Hyde Park Jazz Festival, Chicago World Music Festival, Vancouver Jazz Festival, Guimaraes Jazz Festival, and countless other fine music listening rooms. In addition to performing, recording, and writing, Ulery is on faculty at Loyola University Chicago and gives masterclasses and clinics nationwide and beyond.

Matt Ulery leads and composes all the music for several of his own ensembles, including Sifting Stars Orchestra (orchestral art songs), Loom Large (jazz big band), Loom (jazz quintet), Delicate Charms (jazz quintet), Pollinator (jazz brass band), By a Little Light Ensemble (chamber jazz nonet), string quintet, and various other pet projects.
Degrees
M.M., DePaul University
B.M. in Music Composition, The Chicago College of Performing at Roosevelt University