Theatre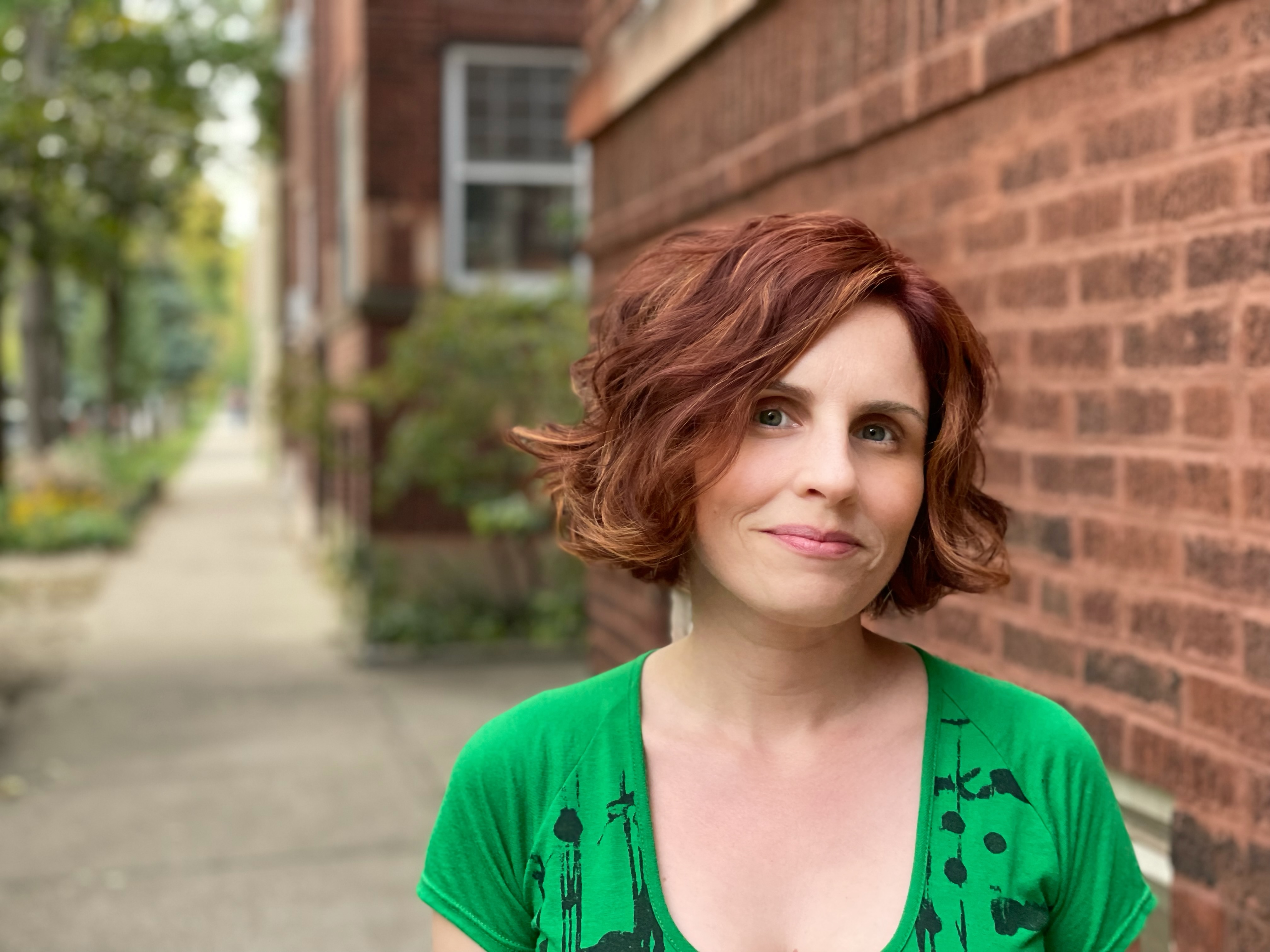 Kelly Howe, Ph.D.
Title/s: Associate Professor of Theatre
Specialty Area: Theatre Theory, History, and Criticism
Office #: Mundelein 1305
Phone: 773.508.3905
Email:
About
Dr. Kelly Howe (pronouns: she/her/hers) teaches courses in theatre theory, history, criticism, dramaturgy, and political theatre/theatre for social justice. Her research and practice interests include the following: Theatre of the Oppressed; theatre for social change/political theatre; Spanish-English translation; international solidarity organizing; Latin American theatre and performance; feminist, queer, Marxist, and critical race theories; and critical pedagogy.
Howe co-edited (with Julian Boal and José Soeiro) The Routledge Companion to Theatre of the Oppressed (Routledge, 2019; finalist, Excellence in Editing Award, Association for Theatre in Higher Education) and (with Julian Boal and Scot McElvany) Theatre of the Oppressed in Actions (Routledge 2015; a DVD and accompanying collection of short essays). Most of Howe's recent scholarship has related to two intertwined lines of inquiry: the first examines aspects of Theatre of the Oppressed as a form of organizing, particularly in the context of neoliberalism; the second examines radical performance and organizing for reproductive justice, other forms of health care, and physical safety and thriving more broadly. Howe's writing has also appeared in Theatre Journal, Theatre Topics, Theatre Survey, Text and Performance Quarterly, Comparative Drama, etc. Most recently, she wrote (as part of the Humanities and Human Flourishing Project at the University of Pennsylvania) about Theatre of the Oppressed's insistence that oppressed peoples have a right to far more than mere survival (forthcoming), interviewed Julian Boal about the work of La Escola de Teatro Popular (The School of Popular Theatre, Rio de Janeiro, Brazil) in contemporary Brazilian political context for Theatre Topics (November 2019), translated the Argentinian documentary Tras Las Huellas de Augusto (an investigation by Cora Fairstein, Paula Cohen, and Débora Markel, produced by VacaBonsai Colectivo Audiovisual) from Spanish to English, and contributed an essay to a forthcoming collection focused on Khelar Ghor, a Forum Theatre adaptation of Ibsen's A Doll's House written by Sanjoy Ganguly and staged by Jana Sanskriti, a people's movement of Theatre of the Oppressed based in West Bengal, India.
Howe served two terms as President of the organization Pedagogy and Theatre of the Oppressed (PTO) and remains on PTO's board of directors. Through that board work, she is the coordinator of the Global Solidarity Action Group and the Current Conference Action Group, an organizer/host of in-person and online programming, and a translator of organizational documents. In collaboration with members of Chicago Workers' Collaborative and other local artists/educators, Howe is co-0rganizing PTO's 25th international conference, to be held at Loyola University Chicago. She has also co-chaired and organized three other PTO conferences: Austin 2010, Chicago 2011, and Chicago 2015. Howe co-organizes (with Willa Taylor and Jasmin Cardenas) a Chicago collective focused on the intersection of Theatre of the Oppressed and activism. Some other recent contexts of Howe's facilitation work include Indiana University (Bloomington, Indiana, USA), Institut für Schulentwicklungsforschung (Center for Research and School Development, Technical University of Dortmund, Germany), and meetings of the Workers' Theatre Collective of the Chicago Workers' Collaborative (Chicago, Illinois, USA) and Trabajadores Temporales de Lake County (Temporary Workers of Lake County, Waukegan, Illinois, USA).
Howe was the Vice President for Conference 2016 for the Association for Theatre in Higher Education (ATHE), chairing its 30th anniversary conference, "Bodies at Work: Performance, Labor, and ATHE @ 30," in Chicago, and she was ATHE's Vice President for Membership from 2018-2020. She has served as the secretary for ATHE's Theatre and Social Change focus group and presented often with ATHE's focus groups on Women and Theatre (WTP) and Theory & Criticism. Howe has also presented numerous times on political theatre at the conferences of the American Society for Theatre Research (ASTR). She is an advisory board member of Jana Sanskriti International Research and Resource Institute, West Bengal, India, and has served as a faculty mentor with the Theatre and Performance Studies Publication Development Forum.
Howe worked for several years as Resident Dramaturg and Director of New Play Development at The Other Theatre Company (Chicago), where she dramaturged Anna Deavere Smith's Twilight: Los Angeles, 1992, Yussef el Guindi's Threesome, and Savanna Rae's Daughters of Ire and directed Martín Zimmerman's The Making of a Modern Folk Hero, Sarah Myers' The Realm, and the development workshop for Bryan Renaud's The Hole. She was a consulting dramaturg on A Broken Umbrella Theatre's Freewheelers (New Haven, CT). Some other directing credits include: Gertrude Stein's Doctor Faustus Lights the Lights, Ellen McLaughlin's Iphigenia and Other Daughters, Juan Mayorga's Way to Heaven, Brecht and Weill's The Threepenny Opera, George Brant's Elephant's Graveyard, Martín Zimmerman's Phoenix Unforgiven, and The Eye & Tooth Project (co-directed with Kathleen Juhl).
Howe supervises Loyola's student dramaturgs and is the faculty founder and coordinator of Loyola's Dramaturgy Working Group. She also works as a Diversity, Equity, and Inclusion Liaison with Loyola's Office of Academic Diversity, as faculty chair of the Loyola Theatre Diversity, Equity, and Inclusion Committee, and as a member of the Department of Fine and Performing Arts Diversity, Equity, and Inclusion Task Force/Racial Justice Examen Committee.
Howe previously taught in the theatre department at North Central College (where she was also the coordinator of the Gender and Women's Studies Program and faculty coordinator of the Safe Zone LGBTQIA ally education program) and at the University of Texas at Austin.
Degrees
Ph.D. in Performance as Public Practice (Theory/History/Criticism), University of Texas at Austin
M.A. in Performance as Public Practice (Theory/History/Criticism), University of Texas at Austin
B.A. in Theatre and English, Muhlenberg College