Faculty and Staff Directory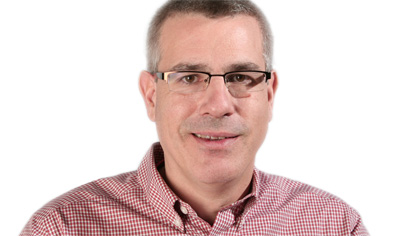 Tim Mann, M.F.A.
Title/s: Senior Lecturer of Theatre
Office #: MUND 1317
Phone: 773.508.8324
Email: tmann1@luc.edu
About
Mr. Timothy Mann is an instructor of Scene Design in Loyola University's Department of Theatre. He teaches Introduction to Design as well as Scene Design and Scene Painting. During the 2006-2007 school year, he designed scenery for Hedda Gabler, A Midsummer Night's Dream, The Visit , and Cinderella. He also serves as Mentor to the Studio Student Scene Designers.
In the 2005-2006 school year, Mr. Mann designed the scenery for Loyola University's production of Joe Turner's Come and Gone as well as the lighting for House of Mirth and The Laramie Project. As a theatre designer, he has designed David Bell's American Vaudeville. Other scene design credits include The Secret Garden, All the Way Home, and The Magician's Nephew. Mr. Mann spent eight years as the Art Director for The Late Show with David Letterman. He also designed for various television shows such as The Rosie O'Donnell Show and The Late, Late Show with Craig Kilbourne. Mr. Mann's film credits include Hoodlum, Let's Go to Prison! and Roll-Bounce.
Degrees
M.F.A., Northwestern University
B.S., Illinois State University
Awards
Emmy Award: Late Show with David Letterman
Outstanding Variety, Music Or Comedy Series - 1998
Outstanding Variety, Music Or Comedy Series - 1999
Outstanding Variety, Music Or Comedy Series - 2000
Outstanding Variety, Music Or Comedy Series - 2001
Outstanding Variety, Music Or Comedy Series - 2002
Daytime Emmy Award: The Rosie O'Donnell Show
Outstanding Achievement in Art Direction/Set Decoration/Scenic Design - 1996