Chief Diversity and Inclusion Officer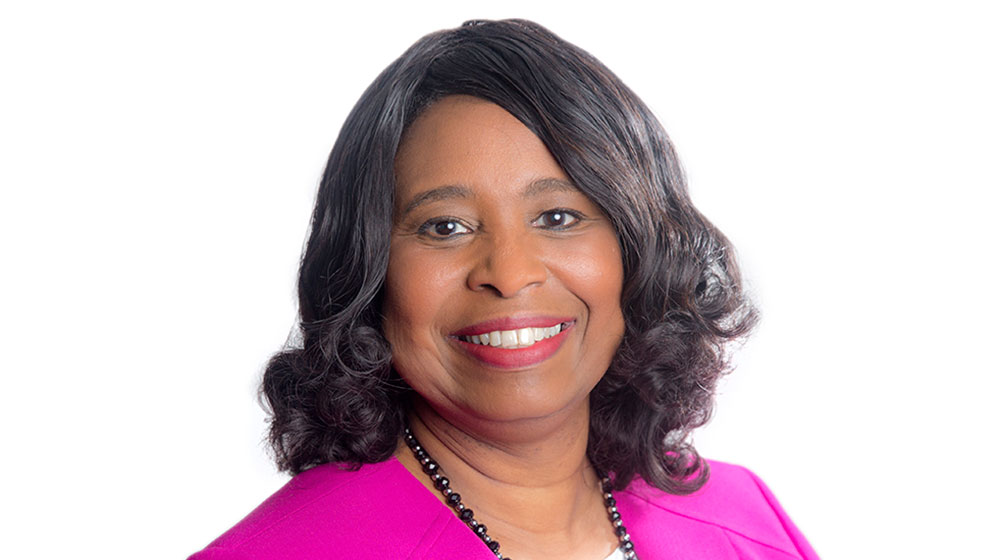 Winifred Williams, PhD, has more than two decades of experience as an executive leader in the field of human resources and diversity. She joined Loyola in 2014, bringing knowledge and experience from a variety of industries, ranging from Catholic health care to aerospace, financial services, and higher education.
As the University's vice president, chief human resources officer and its chief diversity and inclusion officer, she is using the depth of her experience to bring people together at Loyola.
"I have worked in Catholic health care and have conducted a lot of training in the areas of ministry leadership programs and diversity," said Williams, who has a doctorate in organization and development and sits on the President's Cabinet. "In my experience, everyone has a role in promoting diversity. My job is to help guide that mission."
Here, Williams talks about her responsibilities and how the University is working to improve diversity among its faculty, staff, and students.
Talk a little about your role at the University.
I have two functions at Loyola. As the vice president of human resources, I have operational responsibility for recruitment, employment, and staffing for new employees; the University's compensation, benefits, and retirement programs; employee and labor relations; our training and development programs; as well as human resources information systems.
In my second role, as chief diversity and inclusion officer, I serve in a strategic capacity as a champion for Loyola's overall diversity and inclusion agenda. This is done by developing and facilitating the highest levels of strategy, decision making, priority setting, and actions necessary to advance diversity and inclusion at the University.
There are a lot of conversations on campus right now about diversity and improving the atmosphere for everyone here, so I see my role as providing oversight and suggestions on how to foster sharing and inclusion. Several good programs and effective resources are already in place; however, I believe we can seize opportunities to shape Loyola into an even more open and accepting university.
And how do you make that happen?
By making sure everyone feels included. It involves giving others mutual respect and valuing their differences. When we talk about listening to others, I mean truly inviting voices that represent diverse perspectives.
We have an Executive Council on Diversity and Inclusion that consists of faculty, staff, and student representatives from across the University. It is a way to bring people together to increase awareness about what is going on at Loyola and to coordinate our resources—basically, helping the right hand know what the left hand is doing.
The council will provide guidance on training and development; faculty, staff, and student recruitment; diversity and inclusion events, in addition to guiding analysis on the annual diversity report produced by the University.
Beyond creating the new executive council, what are some of the diversity accomplishments that you're most proud of in the past year?
We are active in the Chicago Urban League and many other organizations that advance awareness and inclusion in the city and beyond. We have hundreds of faculty, staff, and students serving in various capacities throughout the community as volunteers and leaders. Arrupe College is one great example of Loyola opening its doors to a group of diverse students who would not otherwise have the opportunity to pursue their educations. Last year, we received a national award from Minority Access for our work in The Graduate School to help underrepresented students earn graduate degrees. We have also engaged with the Association of Black Women in Higher Education, which provides networking opportunities for our African-American staff and faculty members.
Going forward, what are some of your main initiatives and goals for the University?
First and foremost, I want to have the Executive Council on Diversity and Inclusion to get up and running and develop a strategic plan in concert with the University's Plan 2020. I also want to administer our campus climate survey to gather feedback and lead the development of action plans to strengthen our community.
The survey process will include faculty, staff, and students—a little over 20,000 people. It will begin this spring and will consist of focus group sessions to gather input, which will help shape the survey questions. The survey tool will then open and invite responses to those questions. We hope to have the results back by early summer, which will help determine our focus going forward.
We realize that we are a work in progress, but as a university, we have the desire and commitment to achieve what we all collectively strive for—to be part of and thrive in a truly supportive, respectful, and inclusive community.