Faculty and Staff Directory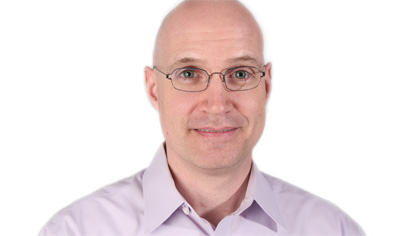 Bohanon, Hank
Title/s: Professor;
Program Co-Chair of Students
Specialty Area: Special Education; Positive Behavior Support
Office #: Lewis Towers 1052, WTC
Phone: 312.915.7099
E-mail:
CV Link: Bohanon, Hank
External Webpage: http://www.hankbohanon.net/
About
Dr. Bohanon has been a special education teacher in the Dallas Public Schools. He also has served as project coordinator at the University of Kansas for the U.S. Department of Education, Office of Special Education Programs research on positive behavior supports. Dr. Hank Bohanon is an associate professor in School of Education at Loyola University of Chicago. There he founded and served as the director of the Center for School Evaluation, Intervention, and Training (CSEIT). He is a former member of the board of directors for the Association of Positive Behavior Support. His research includes three-tiered academic and behavior supports in urban and suburban settings. His current work focuses on supports for high school settings and state level evaluation of practice for Positive Behavior Interventions and Supports, Response to Intervention, Social and Emotional Learning, and School Mental Health.
Degrees
Ph.D. University of Kansas, Lawrence, KS
Program Areas
Teaching, Learning, and Leading in Communities and Schools
Research Interests
Positive Behavior Support
Response to Intervention and Evaluation
Integration of response to intervention, social emotional learning, and school
Mental health
Program implementation
Professional & Community Affiliations
Association of Positive Behavior Support
National School Psychologist Association, Affiliate member
Courses Taught
CIEP 478 Behavior Intervention
CIEP 501 Exceptional Lives II (low incidence disabilities)
TLSC 261 Significant Disabilities & Life Planning
TLSC 262 Assistive and Adaptive Technology
TLSC 263 Transition Planning
Selected Publications
Peer-Reviewed Journals
Bohanon, H. (2015). Changes in adult behavior to decrease disruption from students in non-classroom settings. Intervention in School and Clinic. 15 (1),12-18. http://ecommons.luc.edu/education_facpubs/39
Bohanon, H., Castillo, J., & Afton, M. (2015). Embedding self-determination and futures planning within a schoolwide framework. Intervention in School and Clinic. 50 (4), 203-209. http://ecommons.luc.edu/education_facpubs/16/
Bohanon, H. & Wu, M. (2014). Developing buy-in for positive behavior support in secondary settings. Preventing School Failure, 58 (4), 1–7. 223-229. doi: 10.1080/1045988X.2013.798774 http://ecommons.luc.edu/education_facpubs/17/
Flannery, B., Fenning, P, Kato, M. M., & Bohanon, H. (2013). A descriptive study of office disciplinary referrals in high schools. Journal of Emotional and Behavioral Disorders, 21 (2), 138 - 149. doi: 10.1177/1063426611419512.
Bohanon, H., Fenning, P., Hicks, K., Weber, S., Their, K., Akins. B., Morrissey, K., Briggs, A., Bartucci, G., Hoeper, L., Irvin, L., & McArdle, L. (2012). Case example of the implementation of schoolwide positive behavior support in a high school setting. Preventing School Failure, 56 (2), 92-103. doi: 10.1080/1045988X.2011.588973.
Bohanon, H. & Wu, M. (2011). Can prevention programs work together? An example of school-based mental health with prevention initiatives. School-Based Mental Health Practice, 4 (4), 35-46.
http://ecommons.luc.edu/education_facpubs/1/
Journal Articles
Hall, N., Bohanon, H., & Goodman, S. (2016). Behavioral support: Research-based program reduces discipline problems. American School Board Journal Online. Retrieved from https://www.nsba.org/newsroom/american-school-board-journal/behavioral-support and http://ecommons.luc.edu/education_facpubs/71/
Peer Reviewed Newsletter Articles
Bohanon, H. & Wu, M. (2012). Integration of social, behavioral, and academic initiatives: Part I, Communique'. 41 (2), pp. 4-5. www.nasponline.org
Bohanon, H. & Wu, M. (2012). Integration of social, behavioral, and academic initiatives: Part II, Communique'. 41 (3), pp. 12-13. www.nasponline.org
Other Publications - Professional Reports and Newsletters
Bohanon, H. (2016). Behavioral supports for secondary education classrooms. In G. W. Scarlott (Ed.), Classroom Management: An A-to-Z Guide. Thousand Oaks, CA: Sage Publications. Available at http://ecommons.luc.edu/education_facpubs/70/