Faculty and Staff Directory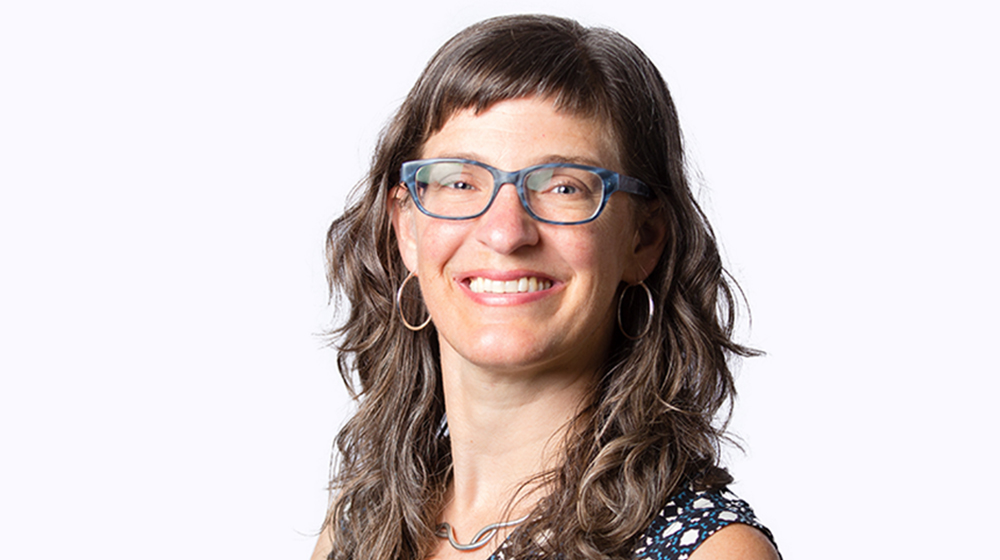 Phillippo, Kate
Title/s: Associate Professor;
Program Chair
Specialty Area: Sociology of Education, Education Policy, Urban Education, Organizational Sociology, Teacher Education, School Social Work
Office #: Lewis Towers 1038, WTC
Phone: 312.915.6910
E-mail:
CV Link: Phillippo CV
Degrees
Ph.D., Stanford University, Palo Alto, CA
Program Areas
Cultural and Educational Policy Studies
Social Work (Joint Appointment, School of Social Work)
Research Interests
Organizational, professional, socio-cultural, political and demographic influences on policy and practice enactment
Student and teachers as policy actors
Selective public schools
Student-teacher relationships
Teachers' social and professional positioning
Student support practice and policy in K-12 school settings
School-based mental health and its fit with public K-12 schools, school social work organization
Professional & Community Affiliations
American Educational Research Association (AERA)
Sociology of Education Association (SEA)
American Educational Studies Association (AERA)
Society for Social Work and Research
Courses Taught
ELPS 240 Urban Education: Policy and Practice
ELPS 410 Sociology of Education
ELPS 412 Sociological Analysis of Urban Education and Policy
ELPS 510 Seminar in Current Educational Literature (Race and Schooling in the United States)
ELPS 512 Sociology of Teaching
ELPS 514 The School as an Organization
RMTD 420 Educational Research I: Building a Body of Evidence
with Qualitative Methods
Selected Publications
Phillippo, K. (2019). A contest without winners: Student experiences of competitive school choice policy. Minneapolis, MN: University of Minnesota Press.
Brown, E., Phillippo, K., Weston, K. & Rodger, S. (2019, available online). United States and Canada pre-service teacher certification standards for student mental health: A comparative case study. Teaching and Teacher Education.
Phillippo, K., Brown, E.L., & Blosser, A. (2018). Making sense of student–teacher relationships: Teacher educator and candidate engagement with the relational practices of teaching. Action in Teacher Education, 40(2), 169-185.
Phillippo, K., Kelly, M., Shayman, E. & Frey, A. (2017). School social worker practice decisions: The impact of professional models, training, and school context. Families in Society: the Journal of Contemporary Social Services, 98(4), 275-283.
Phillippo, K., Conner, J., Davidson, S., & Pope, D. (2017). A systematic analysis of student-report survey instruments that assess student-teacher relationships. Teachers College Record, 119(8).
Miller, P., Scanlan, M. & Phillippo, K. (2017). Rural cross-sector collaboration: A social frontier analysis. American Educational Research Journal Centennial Issue, 54(1_suppl), 193S-215S.
Phillippo, K. & Griffin, B. (2016). The social geography of choice: Neighborhoods' role in students' navigation of school choice policy in Chicago. The Urban Review, 48(5), 668–695.
Phillippo, K. & Griffin, B. (2016). "If you don't score high enough, then that's your fault": Student civic dispositions in the context of competitive school choice. Journal of Critical Education Policy Studies, 14(2), 67-95.
Phillippo, K. & Kelly, M. (2014). On the fault line: A qualitative exploration of high school teachers' involvement with student mental health issues. School Mental Health, 6(3), 184-200.
Phillippo, K. (2013). Advisory in urban high schools: A study of expanded teacher roles. New York, NY: Palgrave Macmillan, Series on Urban Education (A. Sadovnik & S. Semel, Eds.).
Phillippo, K. & Blosser, A. (2013). Specialty practice or interstitial practice? A reconsideration of school social work's past and present. Children & Schools, 35(1), 19-31.
Phillippo, K. (2012). "You're trying to know me": Students from nondominant groups respond to teacher personalism. The Urban Review, 44(4), 441-467.
Phillippo, K. (2010). Teacher-advisors providing social and emotional support: A study of complex role enactment in small high schools. Teachers College Record, 112(8), 2258-2293.