Profiles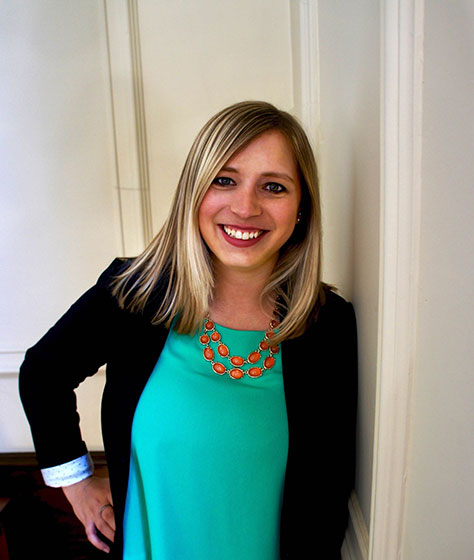 Bindrich, Courtney
Title/s: Clinical Assistant Professor
Specialty Area: School Psychology Neuropsychology Assessment of neurodevelopment disorders
Office #: Lewis Towers 1154, WTC
Phone: 312-915-1154
About
Cortney Bindrich, EdD is a dual-licensed school and clinical psychologist in Wisconsin and Illinois. Dr. Bindrich earned a doctoral degree in School Psychology with an emphasis in Neuropsychology as well as an Education Specialist degree in School Psychology from The Chicago School of Professional Psychology. She completed her APA-approved clinical internship in Illinois and her two-year post-doctoral fellowship in pediatric neuropsychology in Wisconsin.
In her free time, Dr. Bindrich enjoys spending time with her family, playing tennis, listening to podcasts, and watching movies. She is a native of Wisconsin and loves her Green Bay Packers!
Degrees
EdD, The Chicago School of Professional Psychology, Chicago, IL
Research Interests
Attention, motivation, and effort
Professional & Community Affiliations
American Academy of Pediatric Neuropsychology (AAPdN)
National Academy of Neuropsychology - Women in Leadership Committee
Courses Taught
CIEP 479: School Based Consultation
CIEP 485: Prevention, Assessment, and Intervention: Social/Emotional
CIEP 546: Advanced Practicum
Selected Publications
Bindrich, C., & Gettman, J. (In press) Importance of Assessing Effort and Motivation. Best Practices in School Neuropsychology: Guidelines for Effective Practice, Assessment, and Evidence-Based Intervention (2nd Edition). N.Y. John Wiley & Sons.
Bindrich, C., & Mission, P. (February, 2020). Can't or Won't: Effort Testing in Schools. Mini-skills presentation given at the National Association of School Psychologists Conference (NASP), Baltimore, MD.
Bindrich, C. (October, 2016). Pediatric Neuropsychological Presentation of Septo-Optic Dysplasia: a Case Study. Poster presented at the National Academy of Neuropsychology Conference (NAN), Seattle, WA.
Kepler-Leske, B., & Bindrich, C. (April, 2016). Arrested Development: Poor Psychosocial Outcome Despite Adequate Neuropsychological Profile with Anterior Left Hemisphere Dysfunction. Poster presented at the American Academy of Pediatric Neuropsychology Conference (AAPdN), Las Vegas, NV.