Profiles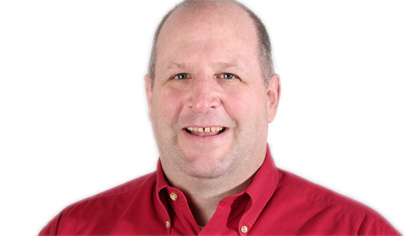 Ensminger, David
Title/s: Associate Professor
Specialty Area: Instructional Design, Program Evaluation, Organizational Performance Improvement, Data Analytics
Office #: Lewis Towers 1126, WTC
Phone: 312.915.7257
Email: densmin@luc.edu
CV Link: /media/lucedu/education/faculty/cv/Ensminger D CV 2023.pdf
Degrees
PhD, University of South Alabama, Mobile, AL
Program Areas
Curriculum and Instruction
Teaching and Learning
Research Methods
Research Interests
Organizational Change
Organizational Learning
Evaluation Practice and Teaching
Student Learning
Professional & Community Affiliations
American Evaluation Association
Courses Taught
Sequence 1( TLSC 110, 120, 130): Introduction to the Profession
CIEP 488: Participatory Action Research in Schools and Communities
RMTD 406: Program Evaluation
Awards
Loyola University Chicago, School of Education Distinguished Faculty Award for Excellence in Teaching (2017)
Selected Publications
Paydon, M. E., Ensminger, D. C., Dekluyver, M. (in press) Applying evaluative inquiry: Experience and recommendations from the field. Performance Improvement.
Mahmoud, F., Sullivan, T.P., Ensminger, D.C., Aziz, A., Alsabban, A., Demos, T.C., Lim Dunham, J.E., (2020) Performance-based assessment in a pre-clinical medical school chest radiology curriculum: Student achievement and attitudes. Journal of Contemporary Medical Education, 10(3), 94-101.
Ferrell, E., W., Ensminger, D.C., Coleman, E., (2019). Changing the doctoral student-dissertation chair relationship through the article dissertation format. Mid-Western Educational Researcher, 31(2) 166-185.
Wade, J., Baltman, M., Kallemeyn, L., Ensminger, D.C., Rempert, T. (2016) Unified outcomes project: Using coaching and communities of or practice to build evaluation capacity. The Foundation Review
Lim-Dunham, J.,E., Ensminger, D., C., McNulty, J., A., Hoyt, A., M., and Chandrasekhar, A., J. (2016). A vertically integrated on-line radiology curriculum developed as a cognitive apprenticeship: Impact on student performance and learning. Academic Radiology, 23(2), 252-261.
Ensminger, D. C., Kallemeyn, L. M., Rempert, T. Wade, J., Polanin, M. (2015) Case study of an evaluation coaching model: Exploring the role of the evaluator. Evaluation and Program Planning. 49. 124-136.
Gaubatz, J., Ensminger, D.C. (2015) Department chairs as change agents: Leading change in resistant environments. Educational Management Administration and Leadership. 1-23.