Profiles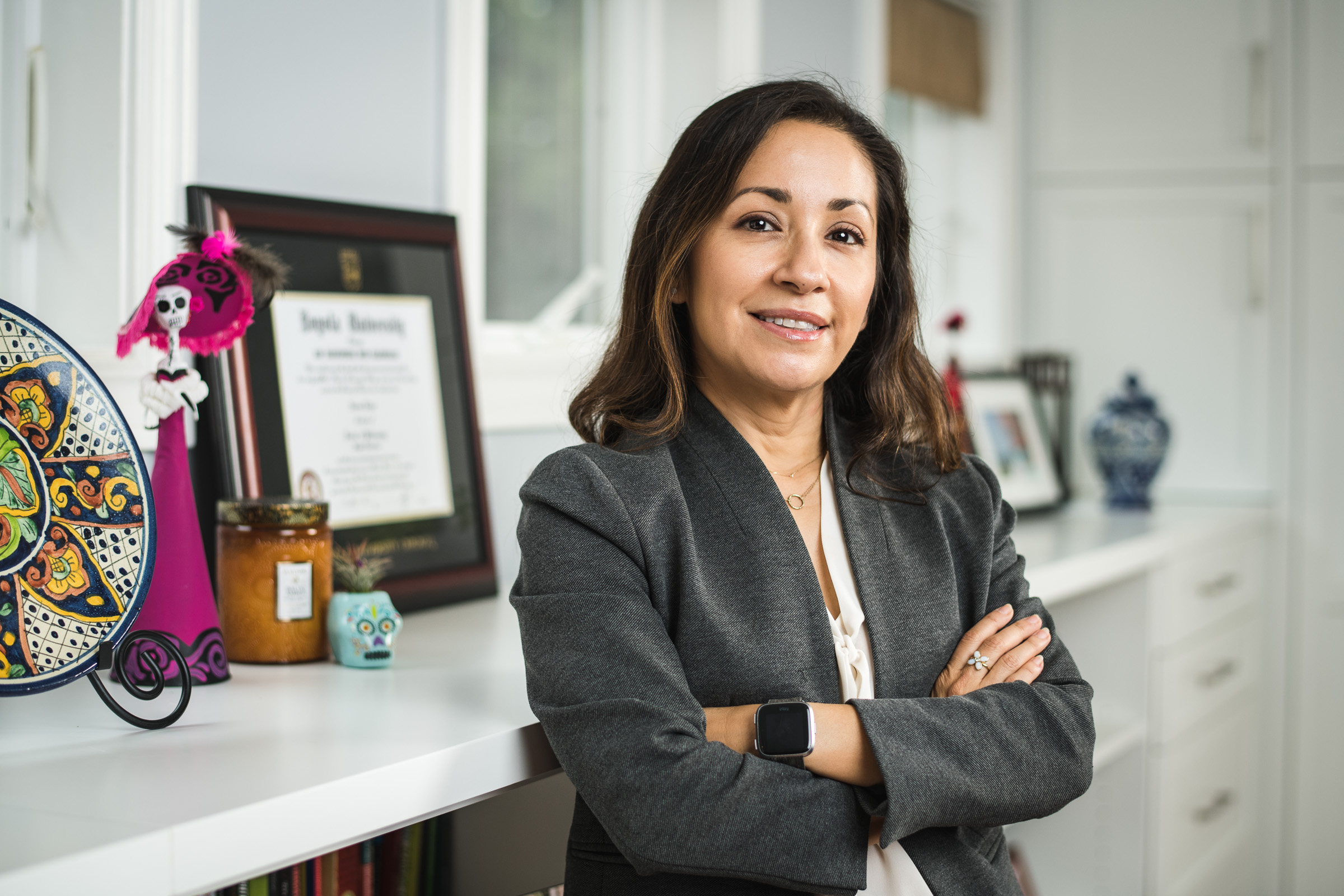 López, Norma
Title/s: Assistant Professor in Higher Education
Office #: Lewis Towers 1146, WTC
Phone: 312.915.7401
Email: nlopez12@luc.edu
About
Norma López is an Assistant Professor in Higher Education at Loyola University Chicago School of Education. She completed a Ph.D. in Higher Education at Loyola University Chicago in 2020 and taught in higher education administration at Northern Illinois University for a year and a half after. Prior to entering the doctoral program, López worked for over 20 years in higher education, ranging from admissions and orientation at a small liberal arts college to residential life and academic advising at a private research university. She received a B.A. in history from Williams College and an Ed.M. from Harvard University. While in college she studied abroad in Guadalajara, Jalisco, and during her time at Loyola attended the Rome program.
Her research agenda is focused on how power manifests in higher education and how the development of a critical consciousness can advance equity and inclusion while navigating that power. One strand focuses on the role of critical consciousness, which means the ability to understand, analyze, and confront political, social, and economic oppression, in the academic identity development of Latinx college students. A current research project, in collaboration with IDHE, explores how a sense of belonging on campus might contribute to closing political equity gaps for students of color. Another research strain considers how organizational theory informs change efforts for underrepresented minority students in science, technology, engineering, and math (STEM).
López lives in Oak Park with her husband, two children, who will both be in high school this school year, a cat named Xitlali, and a dog named Cleo.