Profiles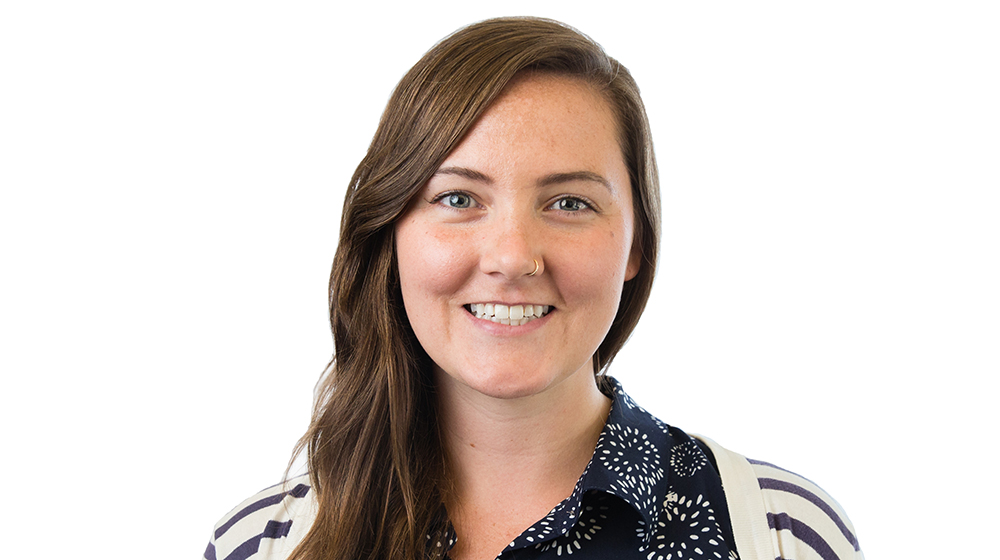 Mayworm, Ashley
Title/s: Assistant Professor
Specialty Area: School Psychology; Child Clinical Psychology
Office #: Lewis Towers 1132, WTC
Phone: 312.915.6311
Email: amayworm@luc.edu
CV Link: /media/lucedu/education/faculty/cv/Mayworm CV_9-16-19.pdf
About
Ashley Mayworm, PhD, is an assistant professor in the School Psychology program at Loyola University Chicago. Dr. Mayworm earned her PhD in Counseling, Clinical and School Psychology from the University of California-Santa Barbara. She then completed an APA-accredited pre-doctoral internship in the School Mental Health track of the VAMHCS/University of Maryland-Baltimore Psychology Consortium and a postdoctoral fellowship at the Center for School Mental Health within the University of Maryland School of Medicine.
Dr. Mayworm's scholarly work focuses on understanding how schools can better engage students that are at-risk for emotional, mental, and behavioral health difficulties. She is particularly interested in understanding how school factors can inhibit or promote the success and well-being of students at-risk for delinquency and involvement with the juvenile justice system. She has conducted both quantitative and qualitative research in three primary areas: (a) identifying school-related risk and protective factors for youth delinquency and gang involvement; (b) understanding how school discipline and climate are related to student outcomes and disproportionality; and (c) designing, implementing, and evaluating evidence-based mental health prevention and intervention programs in schools.
Dr. Mayworm strives to incorporate principals of social justice into her research and teaching. She hopes students who take her courses and/or collaborate with her on research feel empowered to be agents of positive social change in the schools and communities where they work and live.
Degrees
PhD, University of California Santa Barbara, Santa Barbara, CA
BA, University of Notre Dame, Notre Dame, IN
Research Interests
School-based mental health
School discipline and climate
Youth delinquency
The school-to-prison pipeline
Program evaluation
Professional & Community Affiliations
American Psychological Association (APA)
National Association of School Psychologists (NASP)
Association of Behavioral and Cognitive Therapies (ABCT)
ABCT Dissemination and Implementation Science Special Interest Group
International School Psychology Association (ISPA)
Courses Taught
CPSY 423: Theories of Counseling and Psychotherapy
CIEP 482: Prevention, Assessment and Intervention: Behavior
CIEP 462: Ethics and Professional School Psychology
Awards
Early Career Scholar, School Psychology Research Collaboration Conference (2019)
Michael Goodman Memorial Research Award, California Association of School Psychologists (2013)
Donald Atkinson Diversity Enhancement Fellowship, Gevirtz Graduate School of Education, UCSB (2013)
Paul H. Henkin Memorial Scholarship, California Association of School Psychologists (2012)
Selected Publications
Mayworm, A.M., Lever, N., Gloff, N., Cox, J., Willis, K., & Hoover, S.A. (2019). School-based telepsychiatry in an urban setting: Efficiency and satisfaction with care. Telemedicine & E-health. doi: 10.1089/tmj.2019.0038
Moore, S., Mayworm, A.M., Stein, R., Sharkey, J.D., & Dowdy, E. (2019). Languishing students: Linking complete mental health screening in schools to tier II intervention. Journal of Applied School Psychology, 35(3), 257-289. doi: 10.1080/15377903.2019.1577780
Lenzi, M., Sharkey, J.D., Furlong, M. J., Mayworm, A.M., Hunnicutt, K.W., & Vieno, A. (2017). School sense of community, teacher support, and students' school safety perceptions. American Journal of Community Psychology.
Lever, N., Mathis, E., & Mayworm, A.M. (2017). School mental health is not just for students: Why teacher and school staff wellness matters. Report on Emotional & Behavioral Disorders in Youth, 17, 6 – 12.
Mayworm, A.M., Sharkey, J.D., Hunnicutt, K.L., & Schiedel, K.C. (2016). Teacher consultation to enhance implementation of school-based restorative justice. Journal of Educational and Psychological Consultation, 26, 385 – 412. doi: 10.1080/10474412.2016.1196364
Sharkey, J.D., Stifel, S.W.F, & Mayworm, A.M. (2015). How to help me get out of a gang: Youth recommendations to family, school, community, and law enforcement systems. Journal of Juvenile Justice, 4, 64 – 83.
Lenzi, M., Sharkey, J.D., Vieno, A., Mayworm, A.M., Dougherty, D., & Nylund-Gibson, K. (2014). Adolescent gang involvement: The role of individual, family, peer, and school factors in a multilevel perspective. Aggressive Behavior, 41, 386 – 397. doi:10.1002/ab.21562
Lenzi, M., Vieno, A., Sharkey, J.D., Mayworm, A.M., Sacchi, L., Pastore, M., & Santinello, M. (2014). How school can teach civic engagement besides civic education: The role of democratic school climate. American Journal of Community Psychology, 54, 251 – 261. doi:10.1007/s10464-014-9669-8
Sharkey, J.D., Ruderman, M.A., Mayworm, A.M., Green, J.G., Furlong, M.J. (2014). Behavioral strengths and risks of bullied youth who accept versus deny the bullied victim label. School Psychology Quarterly, 30, 91 – 104. doi:10.1037/spq0000077
Mayworm, A.M., & Sharkey, J.D. (2014). Ethical considerations in a three-tiered approach to school discipline policy and practice. Psychology in the Schools, 51, 693 – 704. doi:10.1002/pits.21782