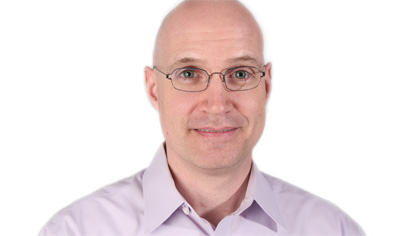 Bohanon, Hank
Title/s: Professor
Specialty Area: Special Education; Positive Behavior Support
Office #: Lewis Towers 1052, WTC
Phone: 312.915.5099
Email:
CV Link: Bohanon, Hank
External Webpage: http://www.hankbohanon.net/
About
Hank is a professor at Loyola University of Chicago. His work focuses on supports for high school settings related to positive behavior support, response to intervention, social and emotional learning, school-based mental health, and school improvement. He is the co-author of Implementing Systematic Interventions: A Guide for Secondary Schools, published this summer by Routledge Press.
Degrees
PhD, University of Kansas, Lawrence, KS
Program Areas
Teaching, Learning, and Leading in Communities and Schools
Research Interests
Multi-tiered Systems of Support
Secondary Schools
Positive Behavior Support
School Improvement
Online Learning
Professional Development
Professional & Community Affiliations
Association of Positive Behavior Support
Special Needs Network for Educators
Courses Taught
CIEP 478: Behavior Intervention
TLSC 221: Individualizing Instruction for Diverse Students
TLSC 260: Typical and Atypical Development
TLSC 261: Significant Disabilities & Life Planning
TSLC 262: Assistive and Adaptive Technology
TLSC 263: Transition Planning
Awards
Loyola University Chicago, School of Education Distinguished Faculty Award for Excellence in Teaching (2018)
Selected Publications
Bohanon, H. (Accepted). Supporting students in higher education and kindergarten through 12th grade settings through the COVID-19 pandemic. Annual Journal of Special Education.
Mortenson, J. & Bohanon (2019). Beyond completing: Using Blue Ocean Shift to create new markets for online instruction for multi-tiered systems of support. International Journal of Advanced Corporate Learning, 12 (2), 4-20. https://ecommons.luc.edu/education_facpubs/143/
Bohanon, H. & Wu. M. (2019). A comparison of sampling approaches for monitoring schoolwide inclusion program fidelity. International Journal of Developmental Disabilities, 65 (2), 33-43. https://ecommons.luc.edu/education_facpubs/131/
Goodman, S. & Bohanon, H. (2018). Multi-tiered system of supports: A framework for supporting all students. American School Board Journal Online. Retrieved from at https://ecommons.luc.edu/education_facpubs/116/
Bohanon, H., Wahnschaff, A., Flaherty, P. & Ferguson, K. (2018). Leading schools under pressure: Considerations of systems theory and schoolwide positive behavior support efforts during school actions. School Community Journal, 28, 1: 195-216. https://ecommons.luc.edu/education_facpubs/115/
Malloy, J. M., Bohanon, H., & Francoeur, K. (2018). Positive behavioral interventions and supports in high schools: A case study from New Hampshire. Journal of Educational and Psychological Consultation, 1-29. doi:10.1080/10474412.2017.1385398
Bohanon, H., Gilman, C., Parker, B., Amell, C., & Sortino, G. (2016). Using school improvement and implementation science to integrate multi-tiered systems of support in secondary schools. Australasian Journal of Special Education, 40(2), 99-116. doi:10.1017/jse.2016.8
Hall, N., Bohanon, H., & Goodman, S. (2016). Behavioral support: Research-based program reduces discipline problems. American School Board Journal Online. Retrieved from https://www.nsba.org/newsroom/american-school-board-journal/behavioral-support and http://ecommons.luc.edu/education_facpubs/71/
Bohanon, H. (2015). Changes in adult behavior to decrease disruption from students in non-classroom settings. Intervention in School and Clinic. 15 (1),12-18. http://ecommons.luc.edu/education_facpubs/39
Bohanon, H., Castillo, J., & Afton, M. (2015). Embedding self-determination and futures planning within a schoolwide framework. Intervention in School and Clinic. 50 (4), 203-209. http://ecommons.luc.edu/education_facpubs/16/