archive
Commercial: SuccessFiles with Rob Lowe
Full Segment: SuccessFiles with Rob Lowe
Commencement 2016
(Click here if you are having trouble playing the video.)
Professionalism in the Service of Social Justice
Dr. David Shriberg, Assistant Professor in Loyola University Chicago's School of Education, discusses the function of the conceptual framework and explains its foundation in social justice.
Meet Our Enrollment Advisor
Mirtza Campbell will answer your questions, meet with you about our grad programs, and guide you through the application process.
Regional Social Imaginary Affecting Caribbean Educational Policy Space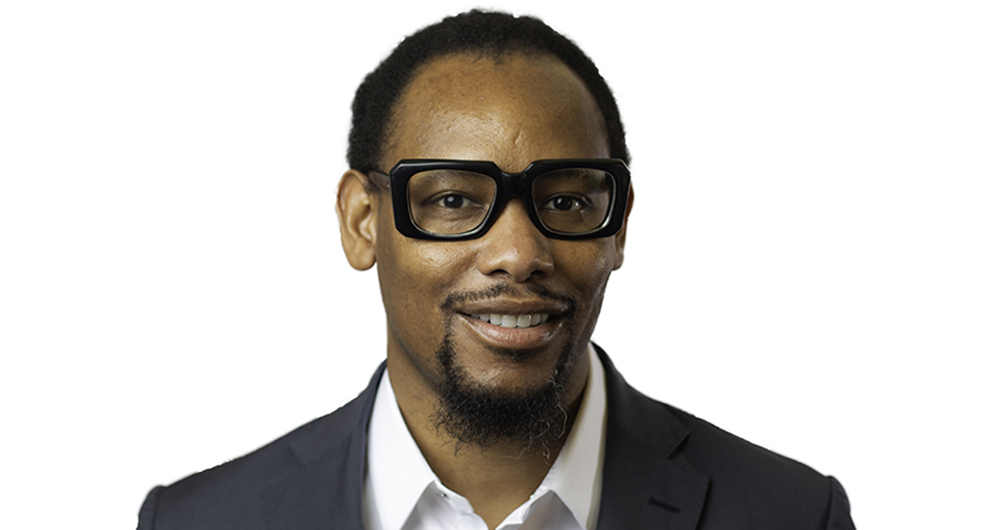 In many Caribbean countries, students are taught to be so-called "ideal Caribbean persons." This phenomenon is of interest to some educational researchers because this discourse defines a Caribbean person instead of, say, a Jamaican person or a Haitian person. What this suggests is that a regional social imaginary has usurped the long held need by state governments to cultivate a national imaginary through public schools.
So why has there been an increasing emphasis on regional level collaboration and reform initiatives in education that have resulted in or attempt to build regional social imaginaries?
Dr. Tavis Jules, an Assistant Professor of Cultural and Educational Policy Studies, argues that the rise of the Caribbean educational policy space was driven by various regulations constructed by supranational organizations and institutions and then implemented at the national level. He studied this convergence by comparing the discourse in policy documents at the regional and national level.
Tavis' most recent book, Neither world polity nor local or national societies: Regionalization in the Global South – the Caribbean Community, was published by Peter Lang Press in 2012. Tavis speaks on FreshEd about his latest article on the Caribbean Educational Policy Space, which was published in the November issue of the Comparative Education Review.
2015 Commencement Student Address
Sarah Solger (BA '15) delivers her commencement address to Loyola University Chicago's School of Education at Gentile Arena on May 5, 2015.
2015 Commencement Keynote Address
Karen M. O'Brien, PhD delivers her commencement address to Loyola University Chicago's School of Education at Gentile Arena on May 5, 2015.
Commencement 2015 Ceremony
Watch the School of Education's 2015 Commencement ceremony, which took place May 5 at Gentile Arena.
See how Loyola gets students ready to teach—right away
By Anna Gaynor
What makes a good citizen?
That's the topic of the day's discussion for a group of Loyola students who have taken over an empty classroom at Nicholas Senn High School on the city's North Side. It's their first class for the morning, but they've already been in school for a couple of hours—even before the first bell rang.
These Ramblers are among the first to benefit from the School of Education's new curriculum, one that places aspiring teachers in classrooms around Chicago from the get-go.
"It's time on the ground," said Melanie Zagorski, a secondary education and history double-major. "Now when we're doing a lot of our assignments, our professors say, 'You're planning a lesson but imagine that you're planning it for one of your classes you're in right now.' We know these students. We know the situation. We know what kind of accommodations we have to make. I like that it's realistic; it means more."
Getting involved from the start
Thanks to a partnership with Chicago Public Schools, the School of Education is giving undergraduates the chance to learn directly from working teachers in diverse settings. While incoming freshmen start getting hands-on experience their first semester, Zagorski and her classmates were sophomores when the new curriculum began. Each was sent across the city to different schools, at different grade levels, and for different subjects.
"We started off being mixed majors, and as time has gone on we've narrowed down," said Zagorski, a junior who spent last year in a high school psychology class at Uplift Community High School. "This is the first semester where it's just secondary education and history, so this is the first time where we can directly learn about things that are going to be relevant in our future classrooms. I like this a lot. It's very intimate."
Zagorski and fellow Loyola junior Donny Schiek are now at Senn, which offers a rigorous International Baccalaureate curriculum to all of its students. Besides handing out papers, leading group discussions, and doing whatever else is needed, they also get the chance to lead lessons.
This is where that conversation on good citizenship comes in.
Led by Charles Tocci, who is Loyola's faculty coordinator for Senn, and a guest speaker from CPS, the activity explores what civics classes can offer students. And it allows Schiek, a secondary education and history double-major like Zagorski, to explore other social sciences too.
"Those classes engage people to constantly be learning, understanding the other perspective, and being able to remove your bias and yourself from the conversation," he said. "It's the best way to be able to build those skills."
'Completely worth it'
As they look toward their senior year, Zagorski and Schiek will start their one-year internship (student-teaching) next fall. That means being in the classroom all day for at least two days a week—and then five days a week in the spring semester.
Schiek, who just found out he'll be returning to Senn next year, says choosing Loyola has definitely paid off.
"It's completely worth it," he said. "It's eye opening and builds the necessary skills that you need to be able to achieve in the classroom and to achieve in making education a profound occupation that is actually creating a better society and not just teaching facts."
DID YOU KNOW?
The teacher preparation program at Loyola's School of Education is fully accredited by the International Baccalaureate Organization and allows graduates to teach in IB schools around the world. Loyola, in fact, is the only undergraduate institution in the U.S. approved to prepare pre-service teachers in all three IB programs—the Primary Years Program, the Middle Years Program, and the Diploma Program.
---
Student Spotlight: Meet Cynthia Raya
"We're in this urban school setting that not everyone's exposed to."
Student Spotlight: Meet Zehra Gokal
Elementary education major Zehra Gokal choose Loyola because "your freshman year, your first semester, you get to go to classrooms."
'I've learned a lot about myself'
Daniel Camacho is a student in Loyola University Chicago's graduate program in counseling psychology, offered through the School of Education.
'A higher role in leadership'
Meet LeViis Haney, a graduate of Loyola's University Chicago's administration and supervision doctoral program in the School of Education.
'Someone that people can count on'
Tamanna Haque, graduate of the MEd/EdS in School Psychology program, prepared her for her career through mentorship, support, and the opportunity to do research.
'Challenging each other, supporting each other'
Devita Bishundat is a student in Loyola University Chicago's higher education master's program in the School of Education.
'A blending of theory and practice'
Kelly N. Ferguson, doctoral student in curriculum and instruction, appreciates the programs practitioner-researcher framework.
'What mark do you want to make on this program?'
Learn more about graduate program opportunities in Loyola University Chicago's School of Education, which fosters an academic community rich in diversity.
A 'trail-blazing' approach to teacher preparation
"With Loyola, we have our professors there after we do observations. And we get to ask the questions immediately, on-site."
Meet Jae Shin
Jae Shin, Special Education major concluding her studies at Loyola talks about her journey to become an educator.
Target New Transitions
Adjusting to high school can be academically and socially challenging for many 9th graders. Target New Transitions brings high-achieving college students and at-risk high-school freshmen together Saturday mornings for three hours of concentrated homework and high-school transition support.
Together the two groups of students spend three hours on Saturday mornings working on homework and developing supportive relationships that provide the tools 9th graders need to succeed in high school and to realistically envision their future transition to college or productive workforce employment. Loyola students get excellent field experience, while also giving back to their community.
For more information, visit the Target New Transitions web site.
'Great mentoring and guidance from faculty'
Corey Steele, an assistant professor in Loyola University Chicago's School of Education, is also a graduate of the doctoral counseling psychology program.
'A life-changing experience'
Abi Wilberding discusses her field-based learning experiences, getting her ready for a career in urban education.
Faculty discuss new teacher preparation program
What 'verse' will you contributed to your students' education and lives?
Loyola Transfer Student Spotlight: Meet Stacey Pequeno
Loyola University Chicago student Stacey Pequeno transferred from the College of Lake County. An education major, Stacey's enjoyed working in her fieldwork placements and being active on campus. She looks forward to studying abroad at the John Felice Rome Center in Italy.
Professionalism in the Service of Social Justice
Perspective of a Graduate Student
'Education and Civil Rights in the 21st Century'
Pedro Noguera, PhD, Peter L. Agnew Professor of Education, Steinhardt School of Culture, Education and Development, Executive Director, Metropolitan Center for Research on Equity and the Transformation of Schools, New York University presents "Education and Civil Rights in the 21st Century" as part of the John M. Wozniak Lecture Series at Loyola University Chicago School of Education.
'Getting Serious about Education'
Gloria Ladson-Billings, PhD, Assistant Vice Chancellor of Academic Affairs, University of Wisconsin-Madison, presents "Getting Serious about Education: Culturally Relevant Teaching for New Century Students," as part of the John M. Wozniak Lecture Series at Loyola University Chicago School of Education.
'So Much Reform: Maybe a Little Change'
Charles Payne, PhD, Frank P. Dixon Distinguished Service Professor in the School of Social Service Administration, University of Chicago presents "So Much Reform: Maybe a Little Change" as part of the John M. Wozniak Lecture Series at Loyola University Chicago School of Education.