home_news
Lowell Wyse, PhD 2018, published by University of Iowa Press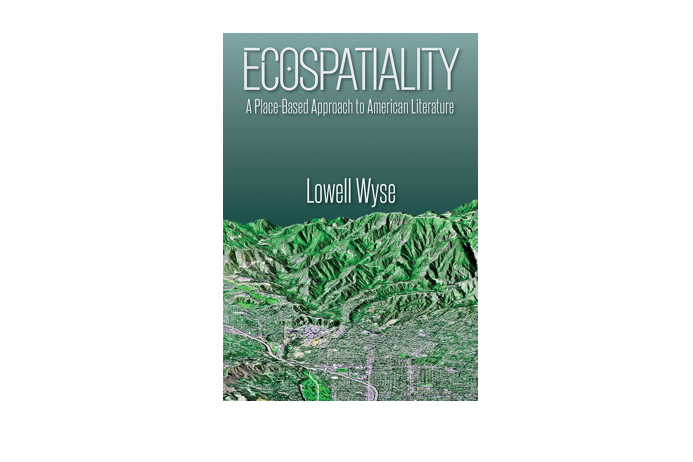 Ecospatiality: A Place-Based Approach to American Literature was published by the University of Iowa Press in July 2021. It is based on Dr. Wyse's 2018 dissertation, written with Jack Kerkering, Paul Jay, and Suzanne Bost.
Ecospatiality "explores modern and contemporary American prose literature through the lens of place, showing how authors like William Least Heat-Moon, Willa Cather, Richard Wright, and Leslie Marmon Silko represent and reimagine real places in the world and the human-environment relationships therein." Early reviews have praised the book as "a comprehensive introduction to the field of place-conscious literary studies" and an "impressively comprehensive [contribution of] innovative readings of American authors and American landscapes."
The full precis and publication details are available via the University of Iowa Press.