archive
Congratulations to our 2020 PhDs on their faculty appointments!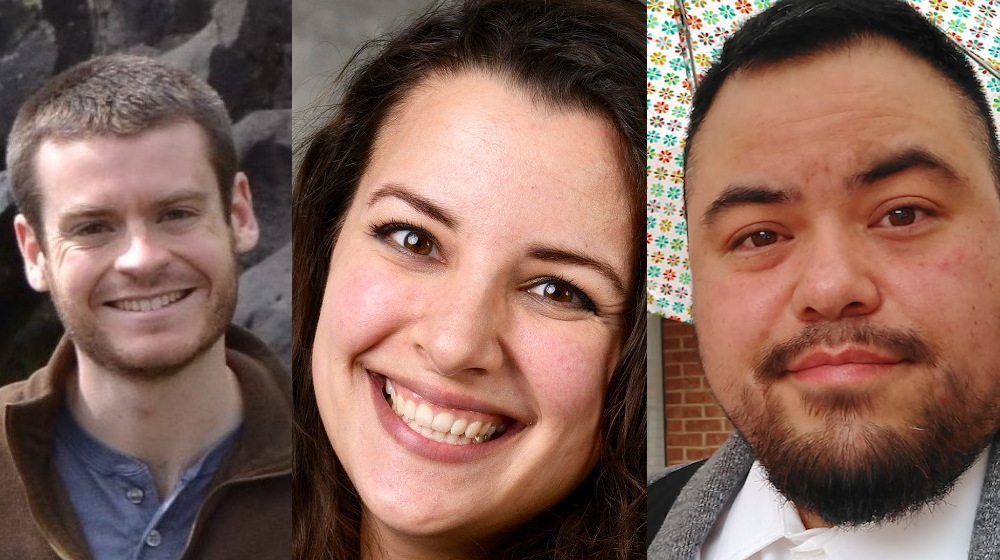 Four of the Department of English's 2020 PhDs have accepted faculty positions for the coming fall.
Erica Chu has accepted a position as tenure-track English faculty at Truman College, a community college in Chicago's Uptown neighborhood, where they have previously served as an adjunct.
Justin Hastings has been appointed Assistant Professor of Medieval Literature, with accelerated tenure, at Fairmont State University.
Casey Jergenson has been appointed Lecturer in English at Western Colorado University.
Mary Lutze has been appointed Director of the Writing Center and Assistant Professor, a tenure track equivalent position, in the English, Rhetoric, and Writing Department at the University of Arkansas - Fort Smith.
Congratulations to these alumni on this well-deserved recognition of their accomplishments!