About Us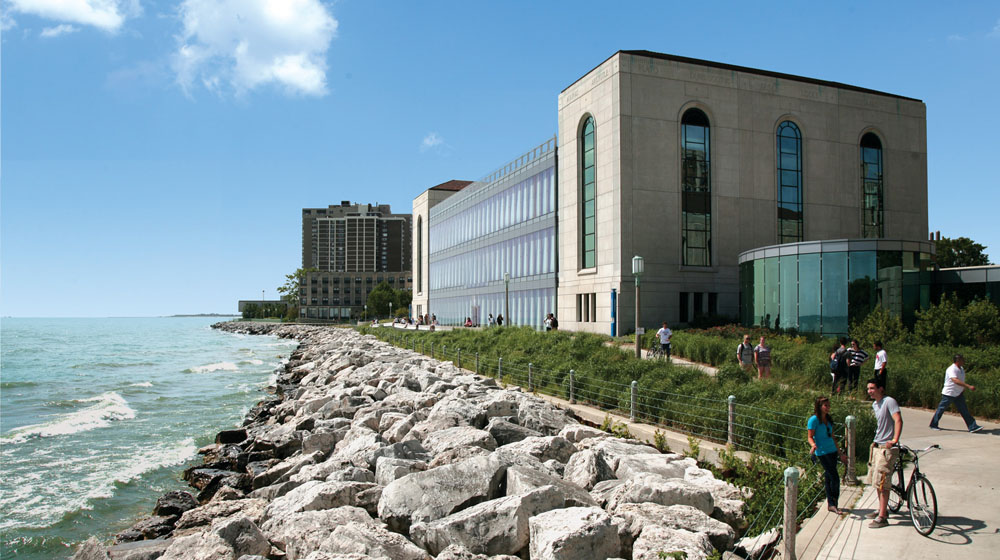 Academic English. World-class city. Life-changing experience.
Thank you for your interest in the English Language Learning Program (ELLP) at Loyola University Chicago (LUC).
Whether you wish to improve your language skills in order to prepare for university study in the US or you wish to simply enhance your language skills for work or pleasure, we will help you successfully reach your goals . You will receive support from experienced and professionally-trained language instructors and benefit from hands-on learning opportunities on campus and in the community.
ESL classes take place at Loyola's Lake Shore Campus, which is located on the north side of Chicago, right next to Lake Michigan. While studying in your classes and interacting with your teachers, students, and other Loyola students, you will find that your English skills will improve very quickly.
We are glad that you took the time to visit our webpage and learn more about our ESL program. Please do not hesitate to contact us if you have any questions, and we hope to see you soon!