archive
Women's Leadership Forum 2023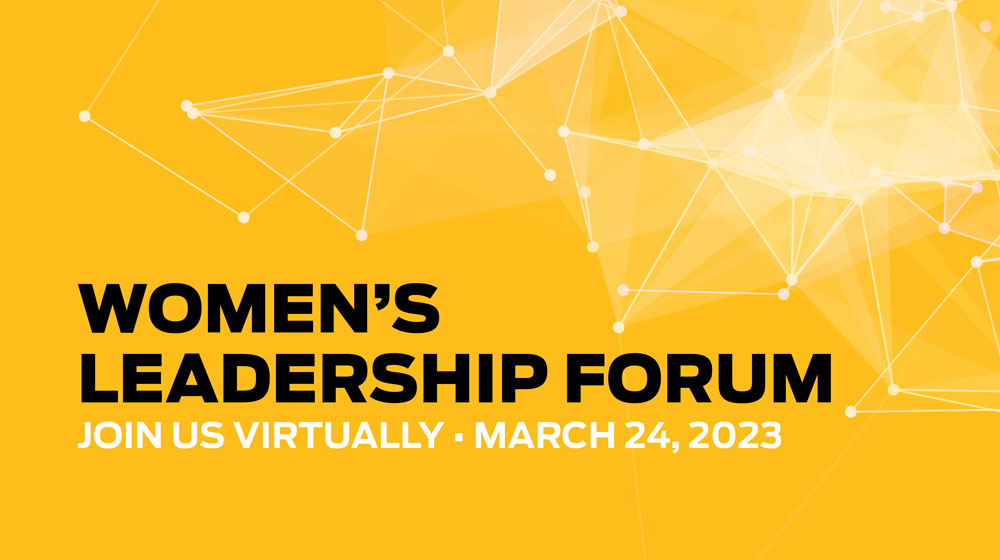 Save the Date
Loyola's Executive and Professional Education Center and The Gannon Center for Women and Leadership present the 2023 Women's Leadership Forum. Please mark your calendar for Friday, March 24, 2023!
Our goal is to give women a chance to connect and learn from each other. We strive to welcome and elevate women by uplifting those are who are currently in the workforce as well as those who are rejoining. Discuss what's happening in the industry, dig into questions, and network with peers. We hope to see you there!
Check back for information about speakers, agenda, and registration.
Click here if you'd like to sign-up to receive updates.
Submit a Speaker Proposal
We are now accepting speaker proposals for the 2023 forum. We welcome presentations from first-time speakers, industry experts, and everyone in between. We prefer hearing about new concepts and experiences and especially welcome speakers from underrepresented groups. We actively seek speakers that address a wide range of related subjects at various levels of expertise. Leadership perspectives from other fields are welcome, as are topics from adjacent fields!
Revisit our 2022 and 2021 forums for a look at past agendas and speakers.
Speakers will be scheduled for live, virtual 40 - 45 minute blocks. The deadline to submit a proposal is September 30, 2022.
If you are selected to speak at the Women's Leadership Forum, we will waive your attendance fee and give you 2 complimentary tickets for guests of your choice. We regret that we are not able to cover any speakers fees at this time. By not covering costs for our speakers, we can keep ticket prices low and make the conference accessible to the largest number of participants possible. Speakers will also receive the benefits of getting in touch with their target audience, networking opportunities, and the ability to receive feedback.