High Impact Learning Faculty Development Series
RESERVE DATES for SPRING 2015!
March 27, 2015
Civic Professionalism and High Impact Learning Practices
10:00 – 11:30 am
Regis Multipurpose Room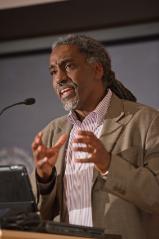 Timothy K. Eatman, Ph.D
Higher Education faculty member, Syracuse University School of Education,
Faculty Co-Director of Imagining America: Artists and Scholars in Public Life
Timothy K. Eatman, Ph.D. serves as a Syracuse University School of Education faculty member in the Higher Education department and as Faculty Co-Director of Imagining America: Artists and Scholars in Public Life (IA) headquartered at Syracuse University. He is co-author of Scholarship in Public: Knowledge Creation and Tenure Policy in the Engaged University, a seminal IA research report on faculty rewards for engaged scholarship. This work extends to a study of the aspirations and decisions of graduate students and early career scholars that Imagining America – a national consortium of over one hundred colleges and universities – is currently developing. Another important domain of Tim's research explores equity issues in higher education. This work manifest in part through an action research study - Linking Full Participation for Diversity and Inclusion – developed in collaboration with IA and The Center for Institutional And Social Change (CISC) at Columbia Law School. Tim has published in such venues as the Journal of Educational Finance and Readings on Equal Education, Diversity and Democracy, The Huffington Post and has written several other book chapters and reports. He is a visiting fellow with the New England Resource Center for Higher Education (NERCHE) and regularly serves as a faculty member for Association of American Colleges and Universities (AAC&U) Summer Institutes on High Impact Practices. Tim sits on the editorial board of University of Michigan Press - The New Public Scholarship book series, Urban Education, Diversity, and Democracy and reviews for several scholarly journals and publications. Most recently Tim is a member of the 2015 Advisory Panel for the Carnegie Engagement Classification for Community Engagement. The recipient of the 2010 Early Career Research Award for the International Association for Research on Service Learning and Community Engagement (IARSLCE), Tim often regularly consults with Higher Education associations and institutions for collaborative research, keynotes, workshops and consultancies. Professor Eatman is currently serving an appointment as Honorary Professor at the University of South Africa (UNISA), working as a critical policy reader and consultant of the service learning/community engagement enterprise at that institution. For more information on Dr. Eatman please see his personal webpages at: http://timothykeatman.com
PAST EVENTS
February 6, 2015
Undergraduate Research as High Impact Learning
10:00 – 11:30 am
Damen Student Center North Multipurpose Room
Building on Excellence for Students and Faculty - Dr. Julio Rivera
Undergraduate Research, Scholarship, and Creative Activities (URSCA) and their outcomes matter for students and faculty. Undergraduate research is identified as a High Impact Practice (HIP) in higher education and in the past decade colleges and universities have expanded the traditional image of undergraduate research into more comprehensive URSCA models that create opportunities for students and faculty across all disciplines. These faculty and students pursue knowledge and creative works in their labs, studios, the field, neighborhoods, and the classrooms. In this process they have also deepened the relationship between URSCA and the curriculum as well as other High Impact Practices. Rivera will discuss these ideas and discuss the positive impacts on students.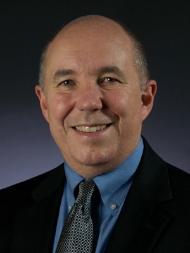 ‌Julio Rivera, Ph.D.,
Professor of Management, Marketing and Geography, Carthage College,
Former President, Council for Undergraduate Research (CUR)
Dr.Julio Rivera is Professor of Management, Marketing and Geography at Carthage College in Kenosha, Wisconsin. He is the immediate Past President of the Council on Undergraduate Research (CUR). At Carthage he served as provost, dean of students, chair of the Geography department, and the director of the geographic information science (GIS) laboratory. He has been a continual advocate for the advancement of undergraduate research in the Social Sciences, Humanities and Fine Arts. His research has focused on the application of GIS to problems in business, and urban planning. He has worked at the Global Institute for Sustainability at Arizona State University examining trends in the development of the urban fringe in the Phoenix metropolitan area. Rivera has directed over 100 undergraduate student senior thesis projects, many of which were presented at regional and national conferences. He continues to serve as a consultant to both government and business including Snap-on Tools, Racine County Convention and Visitors Bureau, the Racine Harbor Commission, and the Center for Advanced Technology and Innovation. Rivera is the author of a number of papers and is a member of the Association of American Geographers, National Council on Geographic Education, and the Council on Undergraduate Research. He is the recipient of the 2002 Carthage College Distinguished Teaching Award. Rivera earned his Ph.D. in Geography from the University of Wisconsin-Milwaukee, his B.A. in Journalism and Theology at Marquette University, and M.A. in Higher Education and Student Affairs at The Ohio State University.
Catalyst for Learning: ePortfolios and the Future of Higher Education
Catalyst for Learning: ePortfolios and the Future of Higher Education
This presentation will focus on the role of ePortfolios in shaping higher education in a period of transformation. Universities now exist as part of a larger learning ecology that is ubiquitous, social, and blurs the boundaries of formal and informal learning. What difference does ePortfolio make in this new ecology? And what does it take for ePortfolio to make a difference? In particular, the presentation will focus on the findings from the Connect to Learning (C2L) project, a national consortium of 23 campuses helping to create a developmental model for ePortfolios and the ways their effective implementation can catalyze change on campuses, while at the same time improving student success (retention, graduation) and deepening their learning. Ultimately effective ePortfolio initiatives require an eco-systemic approach, focusing on multiple levels of institutional life, from classrooms to departments and other institutional structures. Find out how Loyola's ePortfolio program serves as this form of High Impact Learning.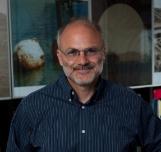 Randy Bass, Ph.D.
Vice Provost for Education
Professor of English, Georgetown University
Randy Bass is Vice Provost for Education and Professor of English at Georgetown University. For 13 years he was the Founding Executive Director of Georgetown's Center for New Designs in Learning and Scholarship (CNDLS), where he continues as a Senior Scholar for Pedagogical Research. He has been working at the intersections of new media technologies and the scholarship of teaching and learning for twenty years, including serving as Director and Principal Investigator of the Visible Knowledge Project, a five-year scholarship of teaching and learning project involving 70 faculty on 21 university and college campuses. In January 2009, he published a collection of essays and synthesis of findings from the Visible Knowledge Project under the title, "The Difference that Inquiry Makes: A Collaborative Case Study on Technology and Learning, from the Visible Knowledge Project," (co-edited with Bret Eynon) in the digital journal Academic Commons (January 2009: http://academiccommons.org). From 2003-2009 he was a Consulting Scholar for the Carnegie Foundation for the Advancement of Teaching, where he served, in 1998-99, as a Pew Scholar and Carnegie Fellow. In 1999, he won the EDUCAUSE Medal for Outstanding Achievement in Technology and Undergraduate Education. Bass is the author and editor of numerous books, articles, and electronic projects, including recently, "Disrupting Ourselves: the Problem of Learning in Higher Education" (Educause Review, March/April 2012). He is currently a Senior Scholar with the American Association for Colleges and Universities.
September 19, 2014
Exploring the Value of Transformative Learning in Service-Learning
10:00 – 11:30 am
Klarchek Information Commons, 4th Floor
This presentation will describe transformational learning theory and its value for guiding service-learning outcomes assessment, program design and pedagogical practice. The presentation will discuss specific dimensions of a transformative service-learning model that were generated through a longitudinal study and their relevance for faculty who teach service-learning courses. The discussion will highlight the benefits and challenges facilitating a transformational approach to service-learning as well as practical tools and methods for enhancing learning and addressing challenges. Studies that examine learning in service-learning have focused primarily on measuring the impact of service-learning on students' personal, civic, and cognitive development (Ash & Clayton, 2009; Astin, Vogelgesang, Ikeda, & Yee; Eyler, 2000; Eyler, Giles, Stenson, & Gray, 2001). What often gets lost in the academic shuffle to prove the academic legitimacy of service-learning as an innovative educational approach, is the learning theory and processes underpinning learning outcomes. "The focus on the 'what' of student learning rather than the 'how' leaves us with a theoretical 'black box' regarding the contextual and process mechanisms in service-learning that enhance certain cognitive, affective, civic and behavioral outcomes — particularly transformative learning outcomes" (Kiely, 2002, 2004).
Richard Kiely, PhD
Director, Center for Engaged Learning + Research, Cornell University
In his current role as Director of Engaged Learning + Research
Dr. Richard Kiely provides support, guidance, resources, coursework and professional development opportunities for faculty, students and community members who are interested in community engaged learning and research. He has taught and served as an advisor to numerous (global) service-learning programs and was the co-founder of a global service-learning partnership in Puerto Cabezas, Nicaragua which in 2014 celebrated its 20th year anniversary. In addition, he is the co-founder of globalsl.org, a field-building website and resource for service-learning scholars and practitioners. In 2002, he received his PhD from Cornell University, and in 2005 was recognized nationally as a John Glenn Scholar in Service-Learning for his longitudinal research that led to the development of a transformative service-learning model. He continues to be an active scholar in the area of service-learning and engagement in higher education and regularly conducts seminars and workshops for students and faculty on course design, learning theory, critical reflection, global citizenship, experiential learning, service-learning, community-based participatory action research, community development and program evaluation. His research focuses on four dimensions of service-learning and community-campus engagement: institutional models that foster sustainable campus-community partnerships; pedagogy and learning; engaged research; and community development. He is currently working on a co-authored book (forthcoming 2014 Stylus), Building a Better World: The Pedagogy and Practice of Global Service-Learning.