Timothy J. Gilfoyle, PhD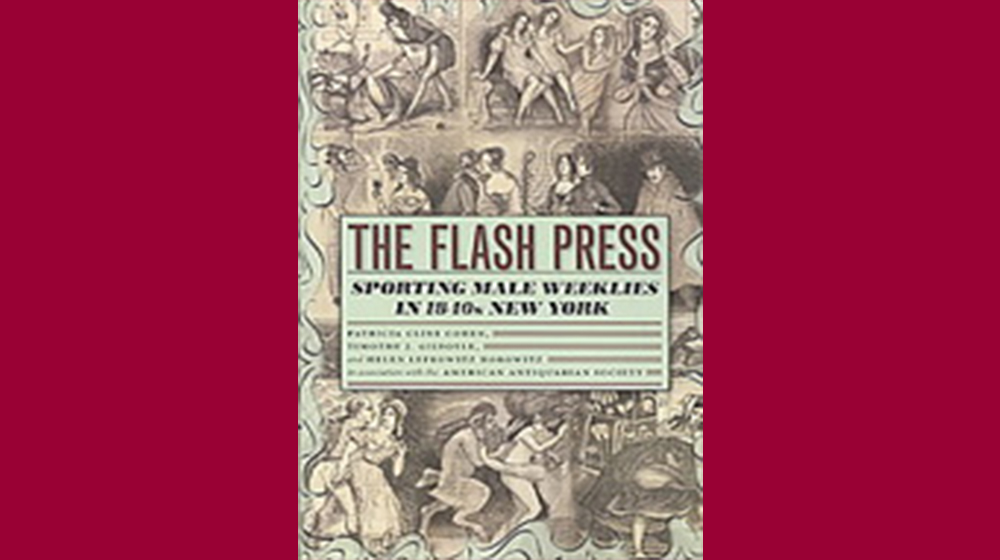 The Flash Press: Sporting Male Weeklies in 1840s New York
University of Chicago Press: 2008
(ISBN: 9780226112343)

Synopsis:

Obscene, libidinous, loathsome, lascivious. Those were just some of the ways critics described the nineteenth-century weeklies that covered and publicized New York City's extensive sexual underworld. Publications like the Flash and the Whip distinguished by a captivating brew of lowbrow humor and titillating gossip about prostitutes, theater denizens, and sporting events were not the sort generally bound in leather for future reference, and despite their popularity with an enthusiastic readership, they quickly receded into almost complete obscurity. Recently, though, two sizable collections of these papers have resurfaced, and in The Flash Press three renowned scholars provide a landmark study of their significance as well as a wide selection of their ribald articles and illustrations.

Including short tales of urban life, editorials on prostitution, and moralizing rants against homosexuality, these selections epitomize a distinct form of urban journalism. Here, in addition to providing a thorough overview of this colorful reportage, its editors, and its audience, the authors examine nineteenth-century ideas of sexuality and freedom that mixed Tom Paine's republicanism with elements of the Marquis de Sade's sexual ideology. They also trace the evolution of censorship and obscenity law, showing how a string of legal battles ultimately led to the demise of the flash papers: editors were hauled into court, sentenced to jail for criminal obscenity and libel, and eventually pushed out of business. But not before they forever changed the debate over public sexuality and freedom of expression in America's most important city.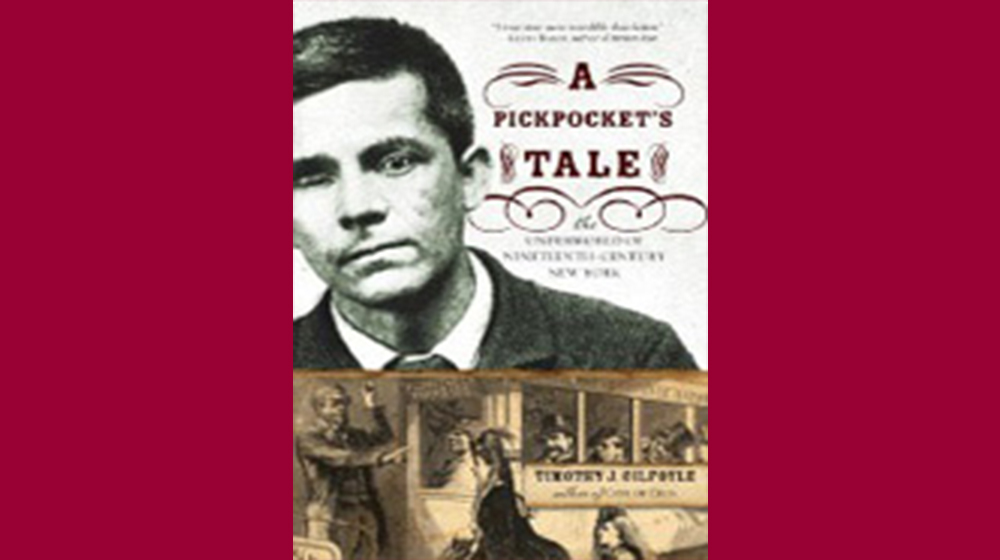 A Pickpocket's Tale: The Underworld of Nineteenth-Century New York
(ISBN: 978-0-393-06190-1)

Synopsis:

In George Appo's world, child pickpockets swarmed the crowded streets, addicts drifted in furtive opium dens, and expert swindlers worked the lucrative green-goods game. On a good night Appo made as much as a skilled laborer made in a year. Bad nights left him with more than a dozen scars and over a decade in prisons from the Tombs and Sing Sing to the Matteawan State Hospital for the Criminally Insane, where he reunited with another inmate, his father. The child of Irish and Chinese immigrants, Appo grew up in the notorious Five Points and Chinatown neighborhoods. He rose as an exemplar of the "good fellow," a criminal who relied on wile, who followed a code of loyalty even in his world of deception. Here is the underworld of the New York that gave us Edith Wharton, Boss Tweed, Central Park, and the Brooklyn Bridge.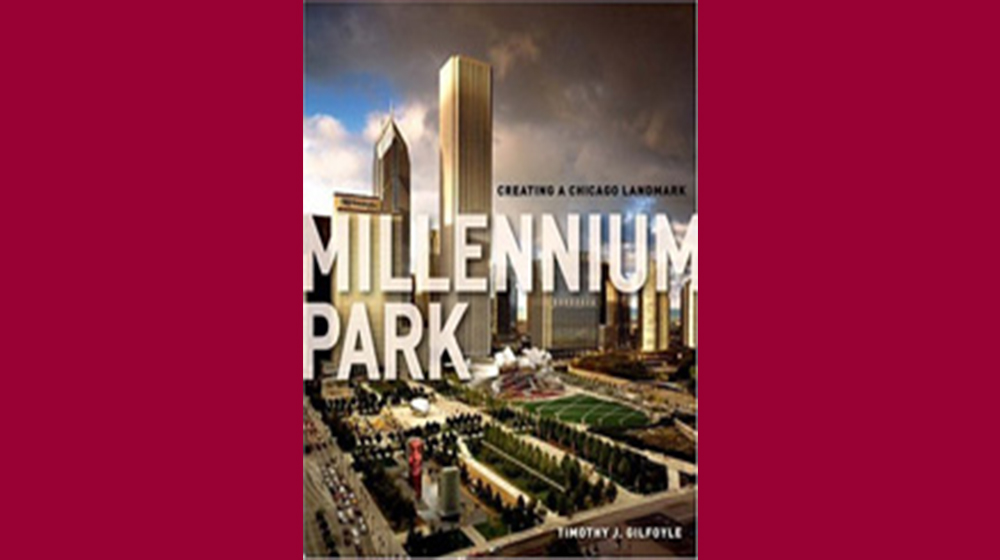 Millennium Park: Creating a Chicago Landmark
University of Chicago Press: 2006
(ISBN: 9780226293493)

Synopsis:

At its opening on July 16, 2004, Chicago's Millennium Park was hailed as one of the most important millennium projects in the world. Politicians come and go; business leaders come and go, proclaimed mayor Richard M. Daley, but artists really define a city. Part park, part outdoor art museum, part cultural center, and part performance space, Millennium Park is now an unprecedented combination of distinctive architecture, monumental sculpture, and innovative landscaping. Including structures and works by Frank Gehry, Anish Kapoor, Jaume Plensa, and Kathryn Gustafson, the park represents the collaborative efforts of hundreds to turn an unused railroad yard in the heart of the city into a world-class civic space and, in the process, to create an entirely new kind of cultural philanthropy.

Timothy Gilfoyle here offers a biography of this phenomenal undertaking, beginning before 1850 when the site of the park, the city's front yard, was part of Lake Michigan. Gilfoyle studied the history of downtown; spent years with the planners, artists, and public officials behind Millennium Park; documented it at every stage of its construction; and traced the skeins of financing through municipal government, global corporations, private foundations, and wealthy civic leaders. The result is a thoroughly readable and lavishly illustrated testament to the park, the city, and all those attempting to think and act on a monumental scale. And underlying Gilfoyle's history is also a revealing study of the globalization of art, the use of culture as an engine of economic expansion, and the nature of political and philanthropic power.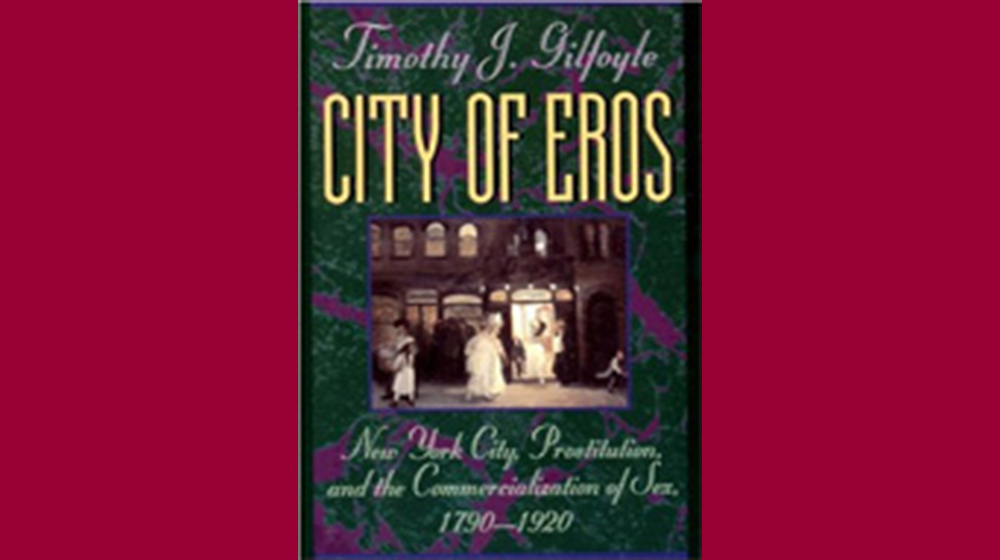 City of Eros: New York City, Prostitution, and the Commercialization of Sex, 1790–1920
(ISBN: 978-0393311082)

Synopsis:

City of Eros covers the saga of how the sex industry grew with New York; the changing nature of the perception of prostitutes by New Yorkers; the economic structure of the sex business in New York; how reformers tried and failed to put an end to it; the roles of race, class and immigration; the rise of the pimp and how modern times diminished the role of prostitution. Commercial sex benefited many people in many ways. Some of the most prominent names of early New York increased their wealth by owning brothels. Even more of those prominent New Yorkers spent at least some of their wealth on prostitutes. And the women (and men) who were the "sex workers" of their day also benefited. Prostitution—a symbol of social degeneration for some and a public and popular activity for many others—was characterized, in part, by its ambiguity.