Adventures in Family Business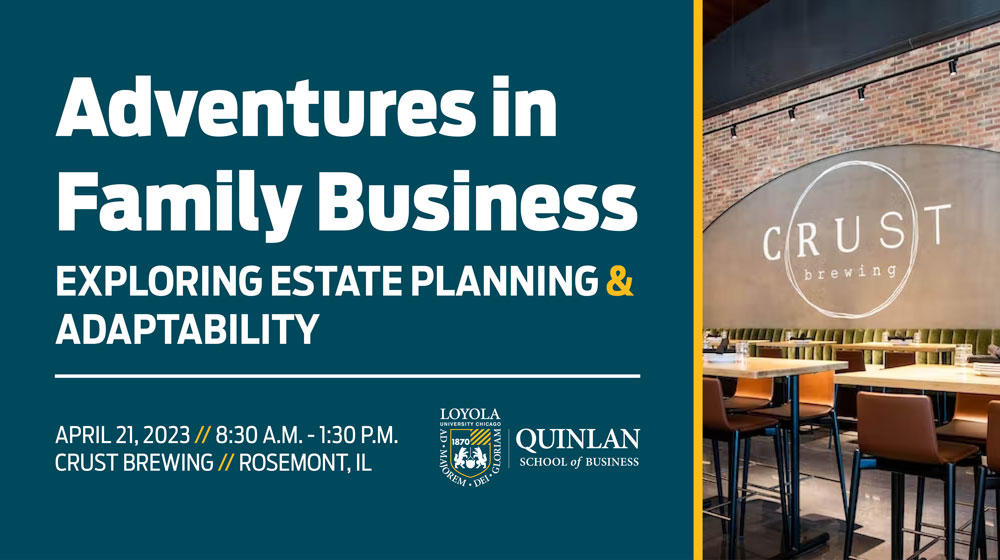 This half a day event at Crust Brewing in Rosemont included an estate planning presentation by Katten, an adaptability workshop, and networking with peer advisory group members over lunch.
Agenda
Hot Topics in Estate Planning for 2023, 8:30 - 9:00 a.m.
Participants learned from Adam Damerow and Jeffrey Glickman of Katten Muchin Rosenman LLP. Key topics included:
COVID and aging "G1s" underscore the importance of core estate plans, business succession documents, and fiduciary selection.
Wealth transfer planning opportunities in a higher interest rate and prospective lower estate tax exemption environments.
Tax domicile planning can mitigate state income and estate tax.
Corporate Transparency Act registration obligations are coming January 1, 2024.
Exploring Your Adaptability, 10:30 a.m. - Noon
You have heard of IQ and likely EQ, but what about AQ? Participants learned about why adaptability matters and how to flex it within a team. Download the presentation.
Lunch and Networking, Noon - 1:30 p.m.
Attendees networked with fellow members and learned more about our peer advisory program.