archive
Mark G Kuczewski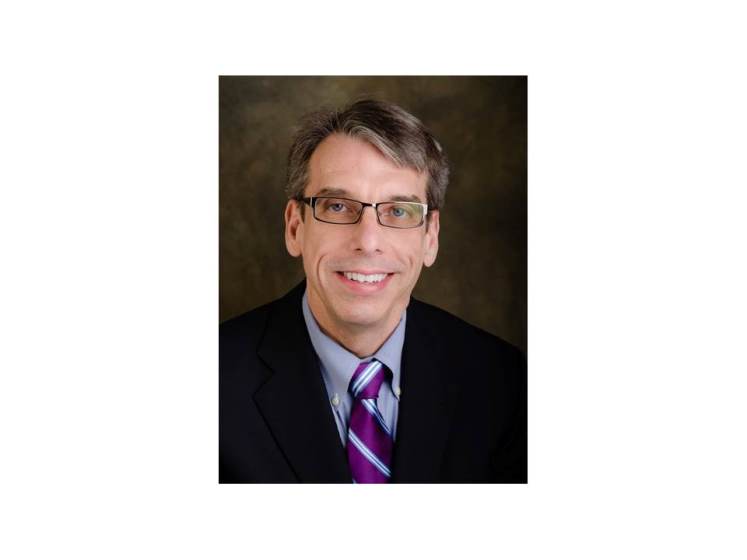 Title:
Director, Neiswanger Institute for Bioethics & Professor of Medical Ethics, Stritch School of Medicine
It is fairly rare to find someone with an intense interest in their own work as well as helping those in need, but Dr. Mark G Kuczewski, PhD carries both passions equally. Having been a part of the Stritch School of Medicine since 2000, Dr. Kuczewski shares that he has "found a home" in Loyola, which is perhaps what motivates him to be so heavily involved in carrying out the Jesuit mission.
When asked what keeps him at Loyola, Kuczewski responds, "without a doubt it's the ideal of Jesuit education as 'the service of faith and the promotion of justice.'" He believes that Loyola University Chicago brings the Jesuit ideals to life, particularly in the aspect of helping people who are marginalized and stigmatized, whom Kuczewski points out are "exactly the people Jesus spent his time with." Even with such a rigorous schedule and complicated classes, Kuczewski manages to integrate these ideals into his day to day schedule by spending much of his time working with undocumented students at Loyola. "I have been moved by their commitment and determination despite being unfairly marginalized by our legal system," Kuczewski shares. "I have been impressed by the way the student bodies of the Stritch School of Medicine and the undergraduate students have joined the undocumented students to work for justice. [. . .] Loyola students are the kind of people who understand that injustices to their peers are injustices to them. I couldn't admire them more."
Kuczewski's students are lucky to have a professor that is so passionate about both his teaching and social justice—but he prefers to refer to his pupils in a different manner: "I tend to use the term 'participant' more often than student. Participant seems more active and indicates that learners uncover things together through their efforts; they are not sponges absorbing knowledge from the teacher. As an educator, I try to provide the conditions to facilitate their discovery."
One class he is most well-known for teaching is Bioethics, which "is grounded in the exploration of real-life cases that health-care professionals face." In fact, Kuczewski founded the first two online graduate Bioethics programs in the United States including the one here at Loyola with the help of Kayhan Parsi, JD, PhD. So, naturally, Kuczewski finds online teaching methods an efficient way for students to connect and participate more thoroughly in lessons and assignments. "However," he states, "technology is a means to an end, and that end is analysis of real-life experience." One of the lessons he incorporates into his Organizational Ethics and Leadership course is an example of how Kuczewski assists his students in real-life experience. "I conduct a session in which the participants prepare to write their personal mission statement. I go around the room asking each to tell me what they do best and what they enjoy doing most. They then incorporate these assets into their four or five sentence mission statement," he explains. The most rewarding part of the lesson for Kuczewski is that students realize their value and "how staying true to who they are" can vastly improve their performance in the long run.
Seeing how selfless of a person Dr. Kuczewski is, it only makes sense that he will not even take full credit for his magnificent teaching skills. Rather, he sees himself as more of a middle man in the learning process: "In the end, learning happens through the participant's encounter with creation. St. Ignatius suggests that they are in fact encountering the Creator in the activity of learning. We should never to forget how privileged we are to be engaging in education." The fact that Kuczewski views his career as a privilege speaks volumes about his character; he is a true example of what a professor at a Jesuit university should be, making him an amazing addition to Loyola's staff and an admirable role model for all of Loyola's students.
Interview and write up by Mia Sciarrone
Student Worker, Faculty Center for Ignatian Pedagogy