archive
Pamela Morris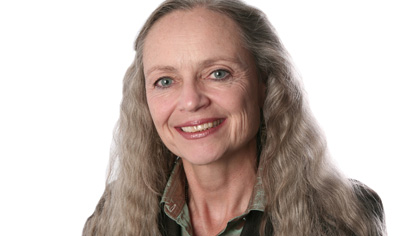 Pamela Morris
Title:
Associate Professor, Program Director Advertising/Public Relations
Dr. Pamela Morris describes herself as someone who has always enjoyed diversity in her work and her life. There are several universities that she has lent her talents to, including Syracuse, DePaul, Northern Illinois University—and now, of course, Loyola University Chicago. Morris has held her position at Loyola for nearly ten years now, and she shares that what keeps her here is the students. "There's something very thoughtful about our students," she notes. "I've gotten to see a lot of students, and there is a difference."
Having taught in places like Beijing and Rome, Morris finds it extremely important to take her lessons out of the classroom and into the real world. "I try to use PowerPoints only as a reference; I try to mix it up. I love to teach out of the classroom. You don't have to go over to Rome [for the experience]. We can use Chicago as a classroom." Since Morris primarily teaches advertising classes, venturing into the real world is extremely valuable to her students. Having class in different places around the city gives them the opportunity to study the effectiveness of advertisements in real time.
One of the more important things to Dr. Morris is ensuring that she equips her students with the proper knowledge and ethics to go into the advertising field: "Trying to teach students to be ethical and moral in their decisions in life, especially their professional life, is one of the reasons I came to the university. I wanted to give students the skills to be smart in advertising and not to stoop down and be unethical." Morris speaks about her time in advertising, recalling that some professionals would often abuse their power and authority. "I hated that. I fought against that. I said, we need to be smart and do the best research to outsmart our competition, not like some professionals who think you can take shortcuts. I love the advertising profession and the beautiful messages you can make, and I hate that it can become a horrible, thoughtless industry. It's not, it really isn't. I want to make sure we fill the profession with good people."
Any class with Professor Morris is bound to be an exciting one, which anyone could see as soon as they meet her. Her vibrant personality and passion for her work are infectious. It is not only important to her to teach her students academically, but also to attempt to shape them into respectable, moral workers in their future careers. Her creativity, compassion, and kind heart make her a role model that students—and even colleagues—can always look up to.
Interview and write up by Mia Sciarrone
Student Worker, Faculty Center for Ignatian Pedagogy