Ignatian Pedagogy Seminars



PLEASE NOTE: Please make sure that you are logged into your Loyola Zoom account (instead of a personal account or another institutional account) before attempting to access the meeting. You will not be able to access or participate in the meeting if you are not signed into your Loyola account. You can log in to your Loyola Zoom account here.
Introduction to Ignatian Pedagogy
José Mesa, S.J.
Worldwide Secretary for Secondary and Pre-secondary Education of the Society of Jesus
Visiting Clinical Professor, School of Education
September 24, 2020 | 12pm-1:30pm
The Theology of Anti-Racism and
Cultivating Anti-Racism in the Millennial Classroom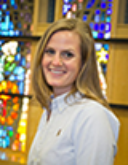 Mara Brecht
Associate Professor, Department of Theology
October 6, 2020 | 12pm-1:30pm
Ignatian Pedagogy and Black Liberation Theology
Sydney Curtis
Doctoral Student in Higher Education, School of Education
October 20, 2020 | 12pm-1:30pm

Reflection Activity on IP and Black Liberation Theology
Working Toward Socio-Linguistic Justice with Ignatian Experience and Reflection
Thea Strand
Advanced Lecturer, Department of Anthropology
November 17, 2020 | 12pm-1:30pm