Op Ed Project

PUBLIC VOICES GREENHOUSE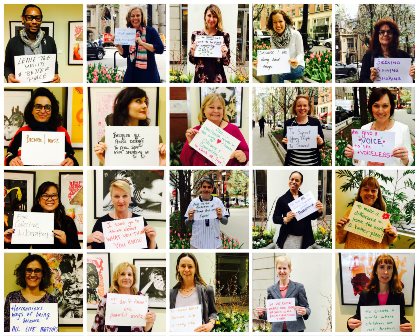 Overview
The voices we hear most in the world come from an extremely narrow slice of society: mostly Western, white, privileged, and overwhelmingly male. Key commentary forums are 80% penned by men. Wikipedia contributors are 87% male. Pundits on Sunday talk shows on TV are 84% male (and 90% white); corporate boards are 85% male; and 81% percent of Congress is male. What could we accomplish if we invested in our missing brainpower?
The Public Voices Greenhouse is a bold national initiative, undertaken in partnership with leading universities and foundations, to dramatically increase the public impact of our nation's top and most diverse thinkers. The root problem is not a lack of knowledge or experience, but a culture in which minority and female voices rarely have the inside information, high-level support and inside connections to become influential on a large scale. The Public Voices initiative was piloted at Yale, Stanford and Princeton Universities, and has since launched at a dozen major institutions with stunning results. Each program is customized for up to 20 thought leaders at each institution.
DETAILS:
Three-month program, up to 20 participants
Three interactive convenings (1-day or 1.5-day) designed to expand thinking and amplify expertise
Dedicated Editors (2+ top journalists) provide individual one-on-one support/editing/coaching
Monthly Media Calls with media gatekeepers/insiders (Including: TED, NYT, CNN, Wikipedia)
Ongoing access to our team of journalist mentors, post-greenhouse (assuming renewal)
METHODOLOGY: Our approach is playful, dynamic and results-oriented. Programs are based on time-tested models of transformational learning around thought leadership—games, high stakes scenarios and live thought experiments challenge participants to clarify their thoughts on big questions and think more expansively about their knowledge, why it matters, and how to use it for maximum impact. We aim to share the tools of powerful argument and generate concrete results, as well as to cultivate a sense of social responsibility by empowering participants to see their potential impact on the world, writ large.
GOALS: We are not interested in providing a service, so much as creating an outcome. Our goal is 100% success: we envision that every participant will produce tangible pieces of thought leadership in influential forums (which may include op-eds, TED talks, radio/TV appearances, speeches, Wikipedia entries, and more), and that these will greatly amplify their influence and the thought leadership footprint of their institution.
ABOUT: The OpEd Project is a social venture founded to take the best ideas and drive more of them into the world, from a wide range of voices. We are a community of journalists and thought leaders who actively share our skills, resources and connections across color, creed, class and gender lines. We train underrepresented experts (especially women) to take thought leadership positions in their fields; we match them with high-level journalist mentors; and we channel the best new ideas and experts to media gatekeepers who need them, across all platforms. We have been featured in most forms of major media. We envision a world where the best ideas, regardless of where they come from, will have a chance to be heard and to shape society and the world.