Educator Wellness Programs & Resources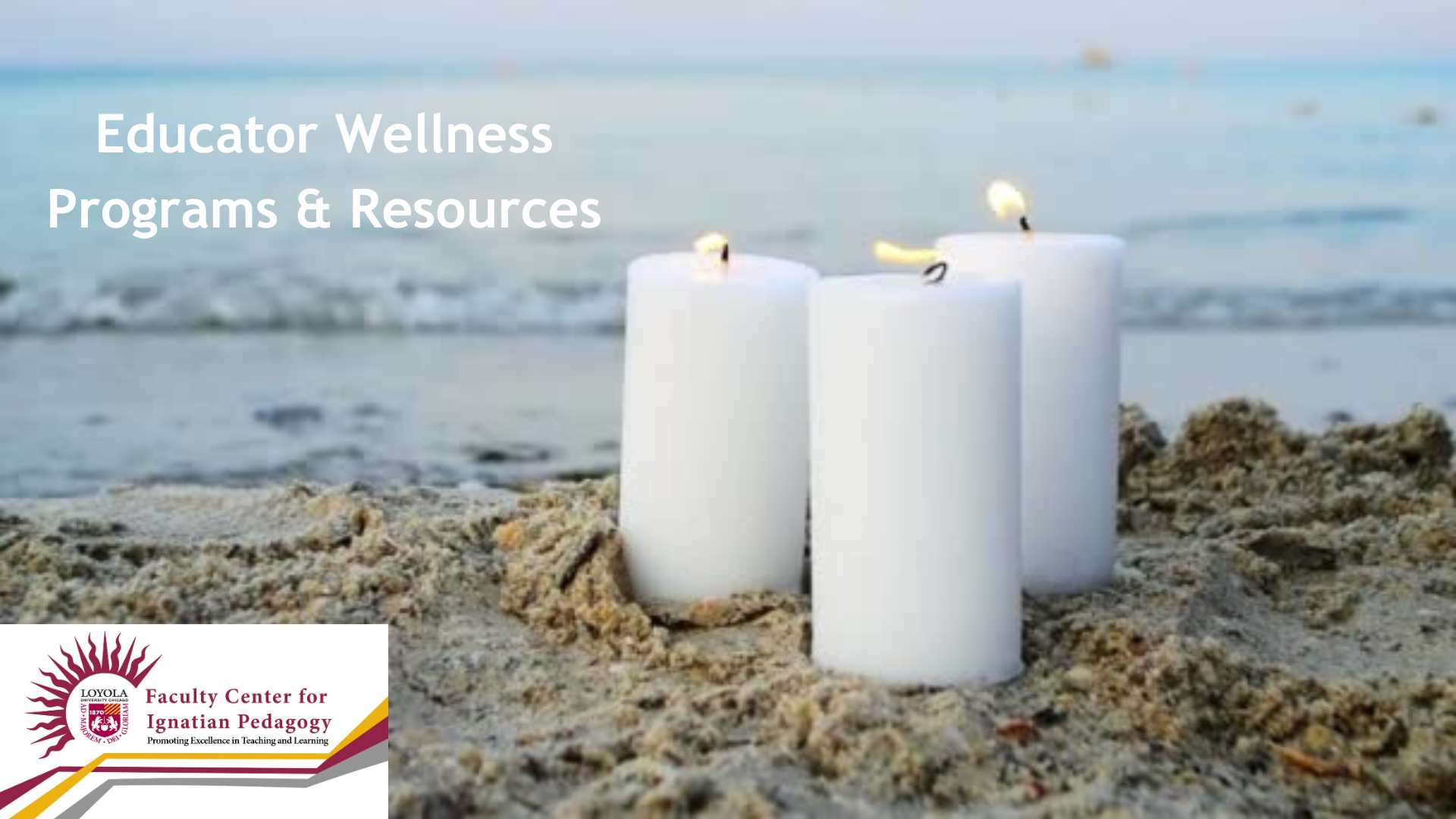 Description:
Cura personalis, one of the key principles of Jesuit education, calls not only for educators' attention to the well-being of our students, but also to the physical, mental, and spiritual well-being of our educators. Cura personalis comes down to the care and respect for all that makes up each individual, which includes our mental and spiritual wellbeing.
The practice of educating can be challenging, and educators selflessly give so much of themselves. There are the social-emotional demands to meet the needs of students and learners, many of whom might be dealing with considerable life events and potential traumas. Then there are personal demands and responsibilities that cause a heavy draw on one's attention, where making literally hundreds of decisions happens every day with very little cognitive downtime. Then there are all of those other factors that contribute to our inner stress, turmoil, and feelings of desolation.
How do we find solid ground and live true to ourselves when we find our beings in inner stress and turmoil; when we find we are at odds with ourselves?
The FCIP offers some programs & resources below to help us, as educators, investigate these questions and to move toward groundedness, balance, consolation, wellness, and inner joy.
Current programs: