archive
Meet the 'Indiana Jones of mathematics'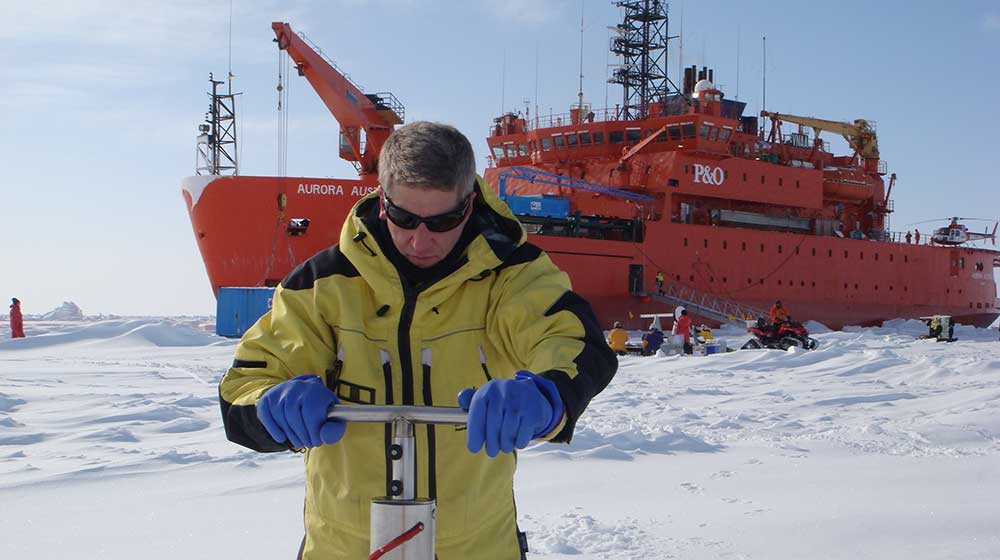 He's been called the "Indiana Jones of mathematics."
He's traveled to Antarctica seven times and is an expert on the Earth's disappearing polar ice caps. He's given more than 300 lectures on six continents and has made presentations to the U.S. Congress.
And now he's coming to Loyola.
Kenneth Golden, PhD, a professor of mathematics at the University of Utah, will speak Monday, September 29, about his polar expeditions and research into climate change. His lecture—"Modeling the Melt: What Math Tells Us About the Disappearing Polar Ice Caps"—will focus on using mathematical modeling to understand why Artic sea ice is melting far quicker than originally predicted.
Golden, who is also an adjunct professor of bioengineering at the University of Utah, will speak in room 109 in Cuneo Hall on Loyola's Lake Shore Campus from 4:30–6 p.m. Doors will open and refreshments will be served at 4 p.m.
You can learn more about the lecture here.
---