Faculty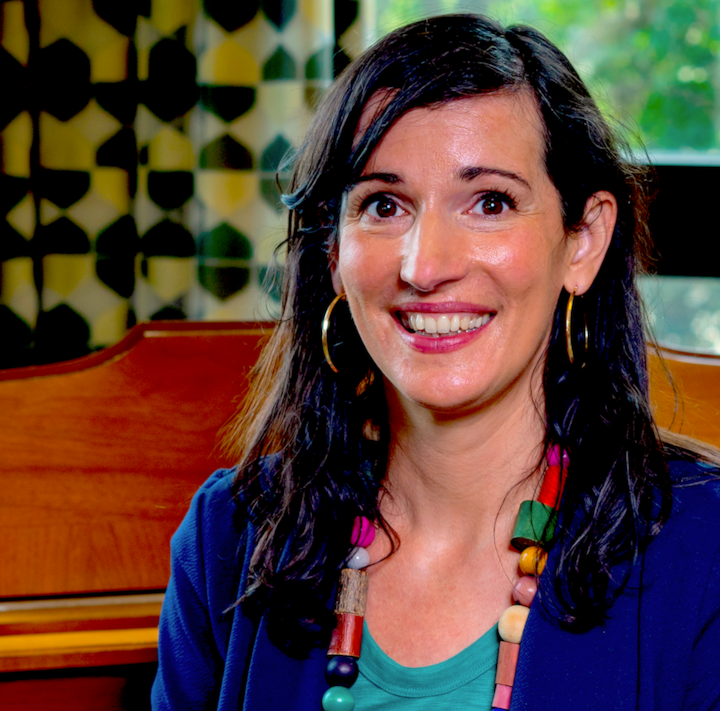 Olivia Wolf, Ph.D.
About
Caroline "Olivia" Wolf's research and teaching emphasizes diasporic and transregional intersections in visual culture, engaging her primary specialization in Latin American and Latinx art and architecture, and secondary area in Middle Eastern art and architecture. She is particularly interested in the art and architectural patronage of diasporic artists, agents, and communities across Latin America and ties in the region to the broader Global South.
Her current book project examines key works of art and architecture sponsored by the Arab diaspora (mahjar) in Latin America's southern cone. By highlighting the public memorials and spaces of collectivity (such as social clubs and places of worship) sponsored by this religiously diverse immigrant community in Argentina and beyond in the early to mid-twentieth century, Wolf demonstrates how these modern migrant patrons strategically shaped new transnational identities in a nation where their presence was first contested.
Wolf is also currently developing the edited volume, Expanding Dialogues of Diaspora: Manifestations of Islamic Architecture in the Americas, under contract with Intellect Press. Wolf has also published several peer-reviewed book chapters and articles in journals such as Hemispheres: Visual Cultures of the Americas andLatin American and LatinX Visual Cultures. A portion of her research also engages with the African diaspora in Latin America, having presented recent work on this topic at the 2021 Terra Foundation 'Landscapes of the Americas' conference, 2022 SECAC conference, and 2022 CIHA World Congress.
Her research has been supported by the Fulbright-Hays DDRA fellowship, the Society of Architectural Historians, and the National Endowment for the Humanities, among others. Wolf also served as the Camfield Fellow for the Latin American Art at the Museum of Fine Arts, Houston (MFAH) in 2013-2014, and was a Visiting Scholar at the Calouste Gulbenkian Museum in 2019. Her work has been published in Argentina, Europe, Turkey, and the United States.
Prior to teaching at Loyola University Chicago, Wolf held a tenure-track position as an Assistant Professor of Art History at the University of Tennessee at Chattanooga. She was also a Lecturer for New York University's Buenos Aires Global program, and taught art history as an instructor at Rice University and Indiana University Bloomington.
@olivia_wolf_phd (Instagram)
@Olivia_Wolf_PhD (Twitter)
Degrees
PhD, Art History, Rice University
MA, Art History, Indiana University Bloomington
BFA, Design, University of Notre Dame (Cum Laude)
Program Areas
Latin American Studies
Islamic World Studies
Global Studies
Research Interests
Latin American Art and Architecture
Diaspora and Identity in Visual Culture
Middle Eastern Art & Architecture
Art and Patronage networks between Latin America and the Middle East
Art and Patronage networks between Latin America and Africa
Islam in Latin American Visual Culture
Mudéjar forms and interpretations in Ibero-America
The Global South
Decolonial Theory
Selected Publications
"Transnational traces in the Espigas repository: Bibí Zogbé's artistic production and early critical reception at the Galerías Witcomb (1934-1937)",

Cuadernos series, Centro de Estudios Espigas / Centro de Investigaciones en Arte y Patrimonio (CONICET-UNSAM), 2022. Open access digital version, March 2023.
"Re-thinking Mudéjar and its Revivals in Latin American Architecture: Colonial to Modern Dialogues and Translations," Introduction, co-edited with Dr. Fernando Nespral,

Journal of Latin American and Latinx Visual Culture

(LALVC),

(2022) 4 (3): 75–82.

"Islamic Architecture in the Americas: Advancing a Transregional and Hemispheric Approach" (Chapter 7) in, I

slamic Architecture Today and Tomorrow: (Re) Defining the Field

, co-edited by Mohammad Gharipour and Daniel Coslett (Bristol: Intellect Press, 2022).
"Argentina's King Fahd Islamic Cultural Center: Transnational Patronage and Aesthetics in Latin America's Largest Mosque Complex" in

The Religious Architecture of Islam, volume 2: Africa, Europe, and the Americas,

) co-edited by Kathryn Moore and Hasan Uddin-Khan (Turnhout, Belgium: Brepols, 2022).
"Modern and Contemporary Mosques in Latin America: Tracing Local and Transnational Dimensions through Temporal and Geographic Frames" in

The Religious Architecture of Islam, volume 2: Africa, Europe, and the Americas,

) co-edited by Kathryn Moore and Hasan Uddin-Khan (Turnhout, Belgium: Brepols, 2022).
"Memorializing Migration: Immigrant Patronage, Public Memory, and the Syrian Centennial Monument to Argentina (1910)" In

Migrants and Monuments: Public Memory in the Context of Transnational Migration and Displacement,

edited by Sabine Marschall (London: Palgrave MacMillan Memory Studies, June 2020).
"Migrant Monuments, Monumental Migrants: São Paulo's Sculptural Homage to Syrian-Lebanese Friendship and the Crafting of Transnational Identity in Centennial Brazil,"

Anuario del Instituto de Investigaciones sobre Patrimonio Cultural

(Buenos Aires: TAREA-IIPC, 2017), 121-152. http://revistasacademicas.unsam.edu.ar/index.php/tarea/article/view/794
"Taller de Arte Mural (Argentina),"

Visual Arts in Latin America

, Routledge Encyclopedia of Modernism, 2017. https://www.rem.routledge.com/articles/taller-de-arte-mural-1945-1946
"Marking Time, Marking Movement: Mexico City's Ottoman Clock Tower as a Transnational Expression of Immigrant Identity,"

Hemisphere: Visual Cultures of the Americas

, Volume IX,

Walk This Way: Migrations & Geographies of Knowledge

(Albuqureque: University of New Mexico Press, 2016), 24-43.http://digitalrepository.unm.edu/hemisphere/
"The Pen Has Extolled Her Virtues: Gender and Power within the Visual Legacy of Shajar al-Durr in Cairo," In

Calligraphy and Architecture in the Muslim World

, edited by Mohammad Gharipour and İrvin Cemil Schick. (Edinburgh: Edinburgh University Press, 2014), 199-216.
For further publications, please see Dr. Wolf's website: https://luc.academia.edu/CarolineOliviaMWolf