Gannon Scholars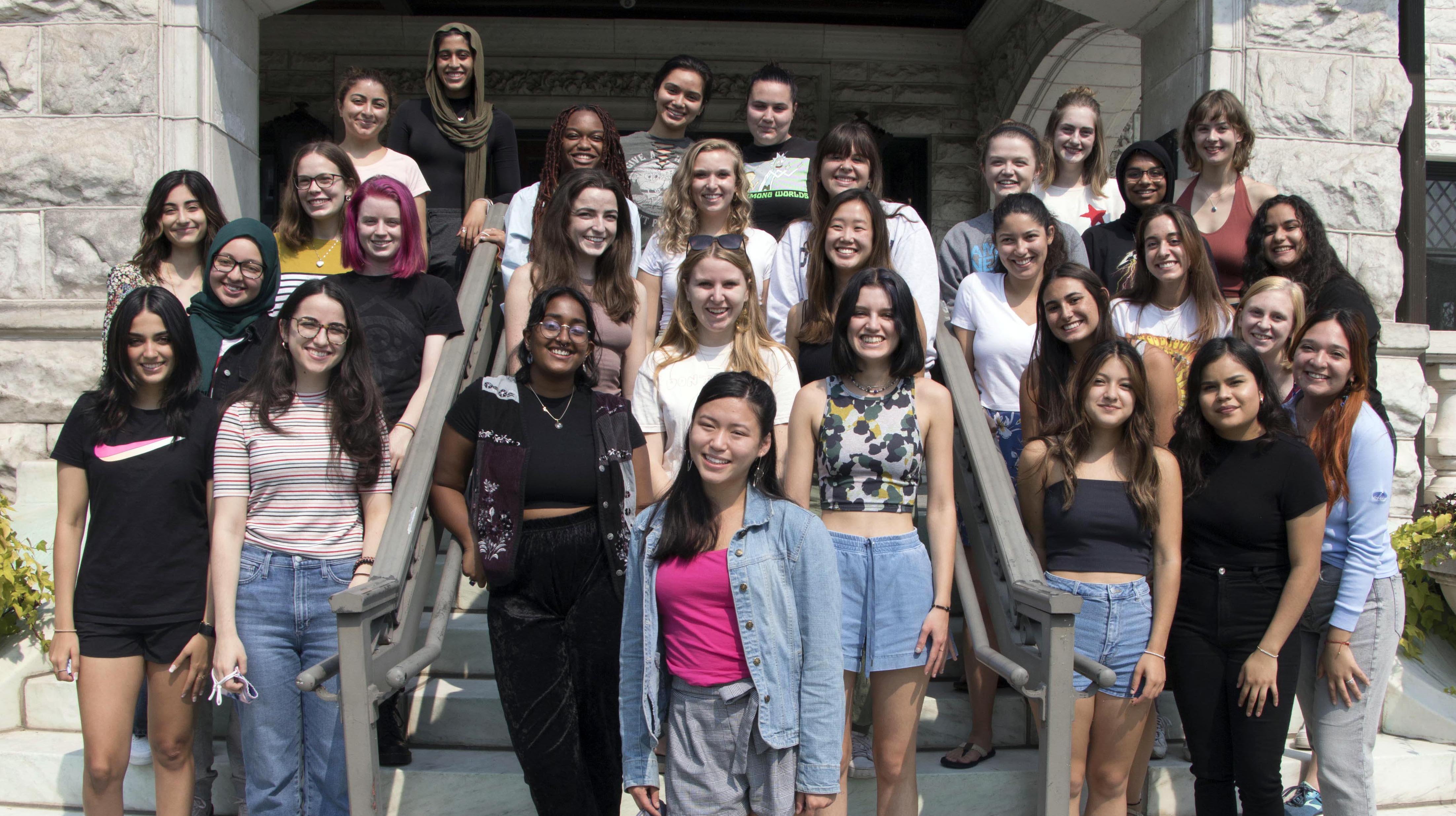 The Gannon Scholars Leadership Program is a four-year progressive program that engages students in the development of leadership, service, and research. We are a support system and peer community for personal growth, academic excellence, and commitment to issues of social justice and gender equity.
Each year, 10 incoming first-year undergraduate students are selected to participate in the Gannon Scholars Program. Scholars are expected to participate in the program for the duration of their four years of undergraduate study.
The application is open to Loyola applicants who have been admitted as first-year undergraduates. The program's mission is to foster women leaders who will contribute to a more just world, and thus the group of applicants tends to be predominantly women. However, we seek applicants who are interested in and committed to the program's mission, regardless of their gender identity. For further information about the program and the application process, please follow the links below.
The Gannon Scholars Program was established in 1984 and is part of the Gannon Center for Women and Leadership. The Gannon Center, a University Center of Excellence at Loyola University Chicago, educates and fosters women leaders – students, faculty, and administrators – to contribute to a more just social order.
To learn more about the Gannon Center for Women and Leadership, click here: www.LUC.edu/Gannon.
Gannon Scholar Application
Program Expectations
Current Gannon Scholars
Gannon Scholar Research
Impact of the Gannon Scholars Program
Program Coordinator
FAQS