archive
Celebrating the joy of giving back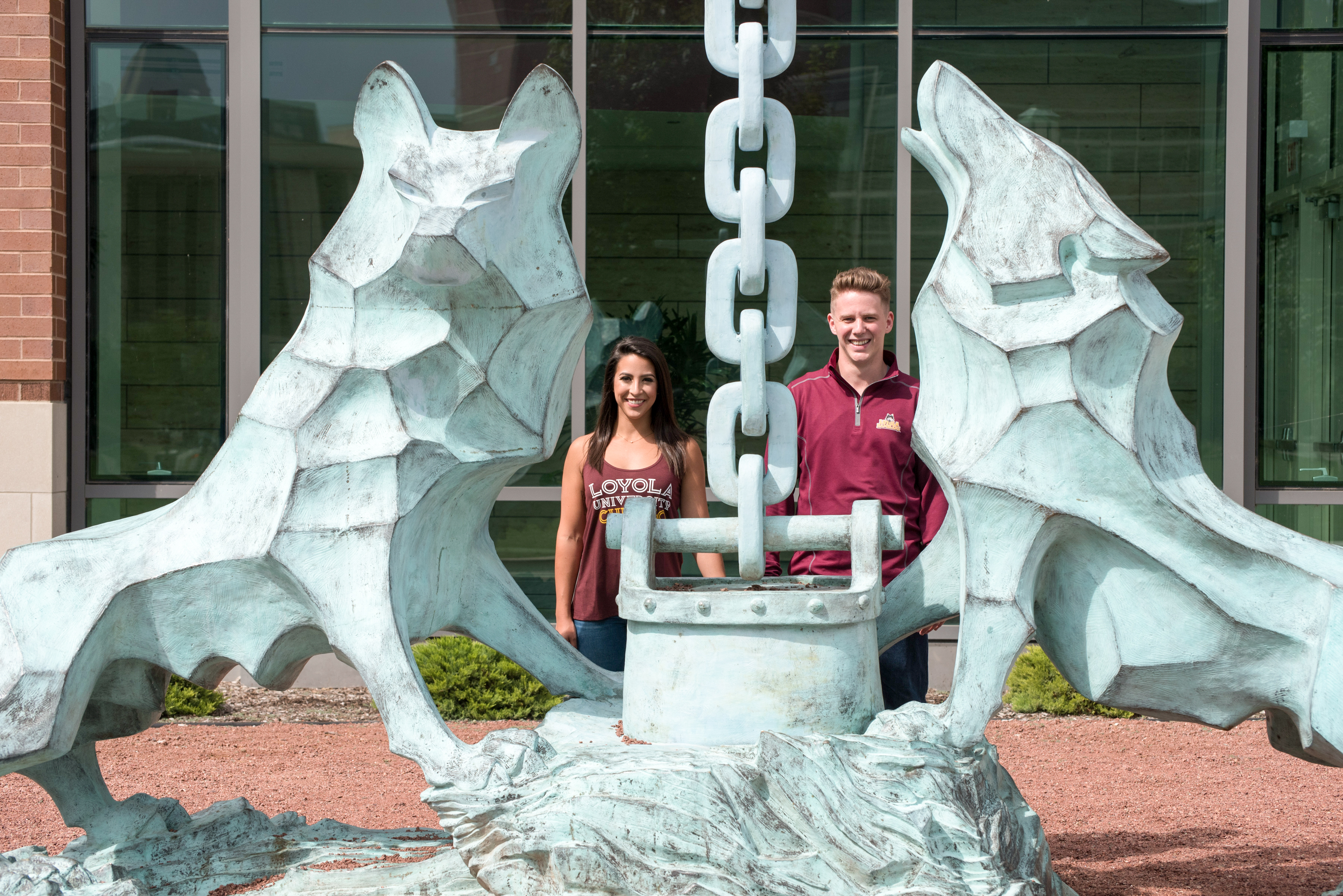 By Carla Beecher
Lisa (Kapusta) Lanigan (BS '11) feels she owes a lot to Loyola. It's where she got her degrees in secondary education and math education, it's the place that taught her the joy of philanthropy, and it's where she met her husband, Parker (Simensen) Lanigan (BS '12), when they both worked for the phonathon.
"I was a student phonathon caller all four years," said Lisa, noting that one of those years she was a student supervisor. From that experience, she became aware of the funding gap between what tuition dollars cover and how much philanthropy was needed to pay for the rest of a college education.
"I seem to remember that gap was 63 percent. Knowing that statistic and loving Loyola as I do, I can't imagine not giving back," she said during a break from her job as site director at SAGA Innovations, a nonprofit organization that provides math tutoring through professional tutoring fellows to ninth and tenth grade students in Chicago Public Schools.
"I loved my time on campus and thought the quality of my education was incredibly high," she said. "I had all the tools and support I needed throughout, and I was especially attracted to the curriculum's social justice platform. When I graduated, I was well prepared to move directly into teaching."
Today, Lisa is a GOLD associate of the Damen Society, a graduate in the last 10 years who gives $250 or more. "It's both a meaningful gift level and still very manageable, because it's spread out over a year. For me, it's easier to think about a monthly gift and total rather than one lump sum."
Lisa sees the tangible results of philanthropy on campus each time she visits. When she was a student, the Information Commons had recently opened, and the Norville Center for Intercollegiate Athletics was being completed.
"I've seen so many changes on Loyola's campus that wouldn't have been possible without outside support. The way the campus has advanced shows that those guiding the school put students first and want to make it a beautiful place to learn."
Lisa has one very special memory of her time at Loyola. "It's where I got engaged. My husband proposed to me underneath the arches between Madonna della Strada and the Info Commons," she said.
"I'm such a big advocate for giving back to what you believe in, and since I believe in education and I think Loyola gave me the best education, I'm happy to do what I can to help."