archive
Loyola parent supports history department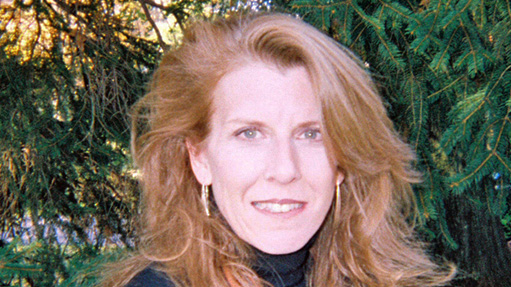 For Susan Ramonat, the connection to Loyola University Chicago wasn't immediate. She isn't an alumna, she never taught here, and she doesn't live in Chicago.
Ramonat received a degree in history, magna cum laude, from Princeton University in 1980, making her a member of one of the first female classes to graduate from traditionally all-male Princeton. Years later, her daughter is now a junior accounting major at Loyola, and Ramonat couldn't be happier with her daughter's choice.
"She chose Loyola, and she chose Chicago. I have learned to love those choices, and as a parent I wanted to put an exclamation point on that," says Ramonat. "I have found the University so receptive, and the response has been paid back in spades."
After graduating from Princeton, Ramonat's goal was to continue her studies in history and pursue a PhD. Plans changed and Ramonat didn't end up doing that. Since then, Ramonat has pivoted slightly from her history background and works as the chief risk officer for an investment company, SEI.
Although her career path changed, history is still Ramonat's passion. She has pledged to start an interdisciplinary seminar in Catholic history in the history department here at Loyola.
"For me, this is both a beginning and a return," says Ramonat. "It's a beginning for what we certainly see as a five-year program that could be something much larger, anchored in the history department. But for me it's also a return, because as an undergraduate, history captured my fancy."
Her goal is to inspire students to study and explore different aspects of history.
"While some people might not think a history degree is useful, it is enormously useful," says Ramonat. "Now I have an opportunity to give back to other folks that could be that same 19- or 20-year-old that I once was."
Ramonat credits close work with professors as a key to her education and hopes that her seminar can help produce similar results.
"I'm really excited to know that in the next five years, dozens of students will have the delight that I had—that close work with professors, all anchored in Loyola and the Jesuit tradition," she said.
Although Ramonat's relationship with the University didn't come until later in her life, she was drawn to contribute to Loyola because of her affinity for Jesuit ideals.
"I believe so strongly in the Jesuit education and the Jesuit tradition."