archive
The Graduate School announces new Associate Dean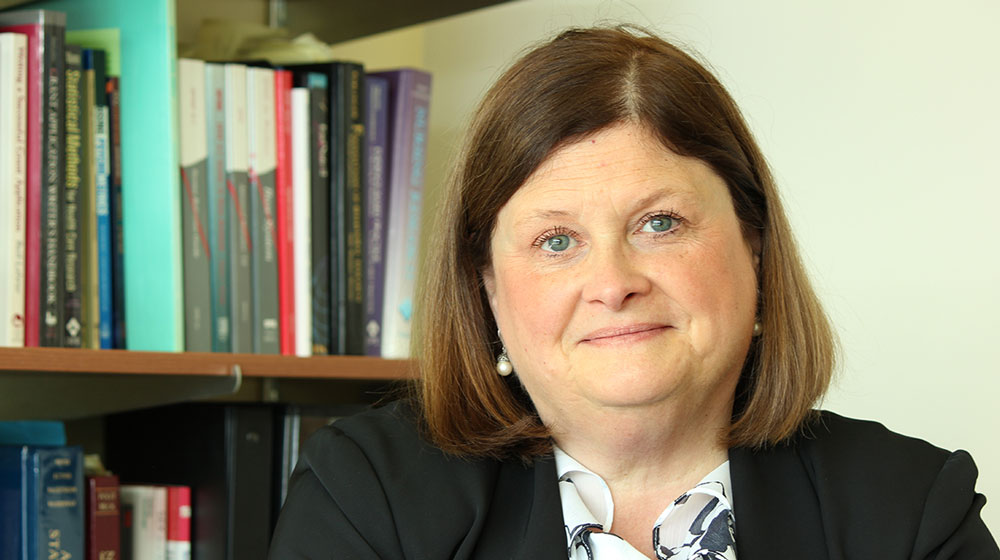 Sue Penckofer, PhD, Faculty Scholar and Distinguished University Research Professor in the School of Nursing, will become the Associate Dean of the Graduate School, effective July 10, 2017.
Penckofer joined Loyola's School of Nursing (SON) in 1984—where she taught undergraduates and subsequently progressed to teaching graduate students. She served as the Associate Dean for Research in the SON from 1998 to 2006. During that time she was also appointed as the Director of the SON Doctoral program from 2003-2006. After 2006, she focused her efforts on teaching and research and was awarded numerous local, regional, and national grants including those from the National Institutes of Health. Prior to joining Loyola, Penckofer served as faculty at Rush University of Chicago's College of Nursing and at the University of Illinois at Chicago, College of Nursing, and Department of Medical-Surgical Nursing.
In addition to her teaching and administrative work, she has written and co-authored numerous journal articles, book chapters, abstracts, and other publications on nursing, cardiovascular nursing, and related topics. In 2013, Penckofer was honored with the distinction of Fellow in the American Academy of Nursing and in 2015, she was recognized for her research and service for the SON, and was appointed as a Distinguished University Research Professor. She has also been recognized as Graduate Faculty Member of the Year and for excellence in teaching, mentoring, and advising from the Graduate School.