archive
Consistent treatment guidelines could help chronic kidney disease patients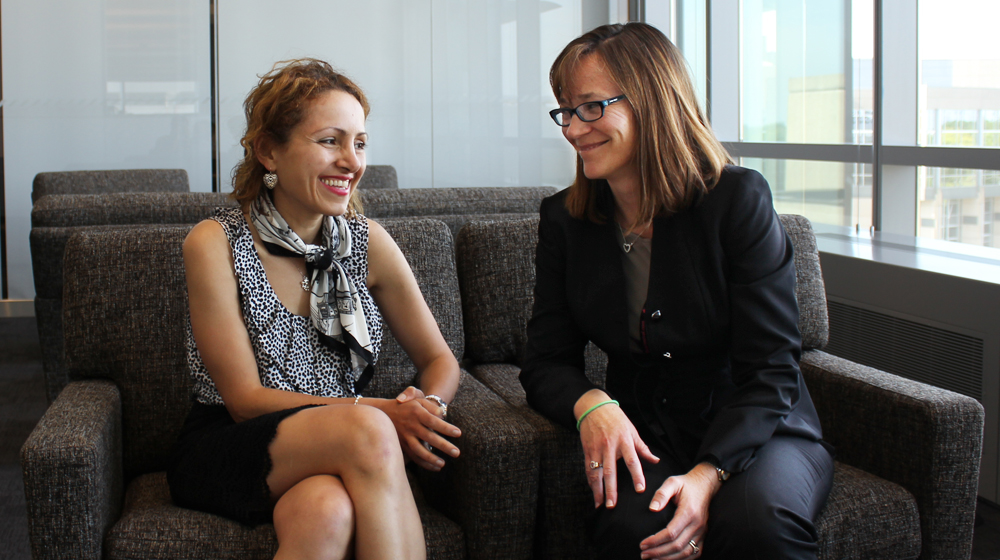 By Zoë Fisher
Most patients at dialysis centers in Maywood can't afford food, said Holly Mattix-Kramer, MD, MPH, Nephrology and Associate Professor of Public Health Sciences. Chronic Kidney Disease (CKD) occurs when damaged kidneys cannot filter blood and is one of the most expensive chronic conditions, according to the Centers for Disease Control and Prevention.
One fourth of people over 65 have CKD, yet there's no single national guideline physicians must adhere to for patient treatment. This leads to inconsistent patient care. Kramer and Talar Markossian, MPH, PhD, Assistant Professor of Public Health Sciences, Health Policy at Loyola University Chicago, partnered with eight other specialists to research prevention of CKD based on patient care and physician behavior.
The data for the study is collected from the National Veteran Affairs Database and the Edward Hines, Jr., Veterans Administration Hospital. However, this population isn't reflective of the entire US; the patients used for the study are usually poor, male and have high-risk factors like smoking, poor diet, and physical activity, Kramer said. Because these characteristics affect doctor's treatment plans, Kramer said that the study hopes to address both physician knowledge and attitude towards CKD treatment.
The research project uses a mixed-method approach that retroactively analyzes 200,000 past patients' treatment plans while still interviewing current physicians. A common response from physicians they interviewed is that there's an information overload. Medical specialties such as nephrology, endocrinology, and cardiology all have their own guideline on how to address CKD.
Because there isn't a universal guideline, Markossian found that physicians were just picking one specialty guideline and sticking to it. However, the interdisciplinary team believes the Kidney Disease Improving Global Outcomes (KDIGO) guideline is best because it is specific to kidney disease patients.
The research the interdisciplinary team found shows that CKD patients have a greater chance of developing and dying from cardiovascular disease. "The KDIGO 2013 clinical practice guideline for lipid management in CKD recommends that adults 50 years or older with non–dialysis-dependent CKD be treated with a statin or statin plus ezetimibe regardless of blood lipids levels," Markossian said. KDIGO is an organization dedicate to improving care for patients with CKD. The guideline classifies CKD, and discusses physician identification, management and treatment.
With one article published earlier this year and one to be completed by the end of the summer, the researchers note their strategy has been effective. The collaboration between non-physicians and clinicians is an inclusive way to approach a clinical problem, Kramer said. Most of the disciplinary team primarily works at Loyola with adjunct employment at Edward Hines, Jr., Veterans Administration Hospital.
They say that, for now, provider care is the most important issue in addressing CKD. But getting patients to take their medicine is also a barrier. Statin, a drug used for reducing cholesterol in the heart, should be taken by all patients over 50 with CKD, Markossian said. However, many patients associate statins, such as Lipitor or pravastatin, with side effects like muscle pain or memory loss.
So far, the team has synthesized over 13 guidelines and evaluated statin use among patients. "Our next step is to develop interventions to improve the prevention of cardiovascular disease in adults with kidney disease," Kramer said.
Their work has been published in the American Journal of Kidney Disease.