Emeritus Faculty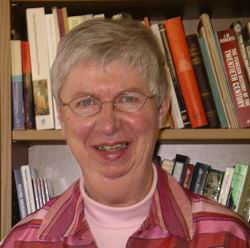 MOYLAN, Prudence A.
Title/s: Professor Emerita
Specialty Area: Modern British History
Email:
About
Prudence A. Moylan (Ph.D. Illinois at Urbana-Champaign, 1975; M.A. Stanford University, 1966; B.A. Mundelein College, 1963) is Professor of History at Loyola University Chicago, where she teaches courses in modern European and women's and gender history. She had directed the graduate program in the Women and Gender Studies Program, the first such program at a Roman Catholic university in the United States. She was Professor of History at Mundelein College before 1991.
Moylan has published extensively on women's and gender history, modern Britain, and peace studies. Her most important publications include Mundelein Voices: The Women's College Experience, co-edited with Ann Harrington (Loyola University Press, 2001); Hearts Inflamed: A History of the Wheaton Franciscan Sisters (Franciscan Sisters, 1994); and The Form and Reform of English Local Government: Kent 1889-1914 (University of Leicester Press, 1978).
Moylan has received a number of honors and awards over the course of her career including two Gannon Center for Women and Leadership Fellowships (2002 and 2009), Mellon Core Curriculum Development Grants for creating HIST 105: Modern Western Civilization: The Social Sciences in Context (1994) and HIST 101: The Evolution of Western Ideas and Institutions (1992), and a research grant from the Mundelein Center for Women and Peace supported by the John D. and Catherine T. MacArthur Foundation.( 1992) She was a Fulbright Fellow in Britain from 1971-1973.
Research Interests
Modern Britain, women's and gender history, peace studies
Courses Taught
HIST 323: Twentieth Century Peacemaking
WSGS 402: Feminist Methodologies