Asia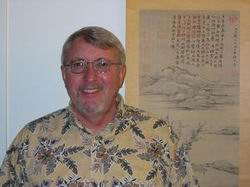 ALLEE, Mark
Title/s: Professor Emeritus
Office #: Crown Center 502
Phone: 773.508.2221
Email: mallee@luc.edu
About
Mark Allee (PhD, University of Pennsylvania, 1987; BA University of Kansas, BA, 1975) is Professor Emeritus of History at Loyola University Chicago, where he taught courses on East Asian and Chinese history. He previously at the University of Pennsylvania and the University of Kansas.
Allee's research and writing examines the history and evolution of law, legal culture and local society in nineteenth-century China. His most prominent publication, Law and Society in Late Imperial China: Northern Taiwan in the Nineteenth Century Stanford University Press, 1994), was translated and published in Chinese by Appleseed Publishing in 2003. His current research examines legal culture and philosophy at the local level during the Qing (1644–1912) dynasty, contracts and property rights in Qing litigation, and the integration of China in world history in the early modern period. He has received a number of fellowships and research awards. In addition to publication, he has appeared in the local print media to comment on Falun Gong and Chinese New Year.
Research Interests
Early Modern (16th–19th centuries), social history, local history, law and society.
Courses Taught
HIST 108: East Asia Since 1500
HIST 345: Reform and Revolution in China, 1800–1949
HIST 346: China Since 1949: The People's Republic