Asia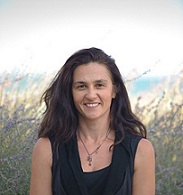 Elena Valussi
About
Elena Valussi (Ph.D., University of London, 2003; B.A./M.A., University of Venice, 1995) is a Senior Lecturer in History at Loyola University Chicago where she teaches courses in modern East Asian and Chinese history. Prof. Valussi has written on Chinese gender, religious, and intellectual history including the influence of women's Qigong in the United States, interpretation of Nüdan in historical context, and the impact of gender ideas in Asian medicine. Her current research examines the relationship of printing and religion during the Qing dynasty, in particular with the alchemical author Fu Jinquan. She is also exploring Daoist ideas regarding the female body in various periods of Chinese history.
Dr. Valussi obtained a Research fellowship at the International Consortium for Research in the Humanities from October 2017 to June 2018, working on Fate and Prognostication in Late Imperial China: http://www.ikgf.uni-erlangen.de
With Stefania Travagnin of the University of Groningen, the Netherlands, Dr. Valussi received a prestigious three-year research grant (2017-2020) of € 100,000 from the Taiwanese Chiang Ching-kuo Foundation for International Scholarly Exchange for a project called 'Mapping Religious Diversity in Modern Sichuan: A Spatial and Social Study of Communities and Networks': https://sichuanreligions.com.​
Prof. Valussi is active in numerous professional organizations. She is currently co-chair of the Daoist Studies Group of the American Academy of Religions, a position she will hold until 2018. Valussi also served on the Daoist Studies Group Steering Committee from 2010 to 2012. She currently sits on the Editorial Committee of the International Daozang Jiyao Project at the Chinese University of Hong Kong.
Research Interests
Chinese history and religion, gender in China, Daoism, late imperial Chinese intellectual history
Courses Taught
HIST 208: Modern East Asian History
HIST 346C: Christianity in China
HIST 347D: Modern Chinese History through Film
HIST 349A: Gender in East Asian History
Selected Publications
'War, Nationalism and the transmission of Daoist scriptures from China to Taiwan: the case of Xiao Tianshi', Asia Major, 30.1, 2017
'Female Alchemy: Transformation of a Gendered Body'
In Jinhua Jia, Xiaofei Kang and Ping Yao ed., Gendering Chinese Religions: Subject, Identity and Body, SUNY Press, 2014
'The transmission of the cult of Lü Dongbin to Sichuan in the nineteenth century, and the transformation of the local religious milieu', in Daoism Religion, History and Society, Chinese University of Hong Kong, 2015
《道教研究學報:宗教、歷史與社會》第四期(2012) Daoism: Religion, History and Society, No. 4 (2012): 1–52. ("Printing and Religion in the Life of Fu. Jinquan Alchemical Writer, Religious Leader, and Publisher in Sichuan")
"Gender and Sexuality," co-written with Julia Huang and David Palmer, in David A. Palmer, Glenn Shive and Philip Wickeri, eds., Religion in Chinese Societies: Communities, Practices and Public Life. New York: Oxford University Press, 2011.
"Women's Qigong in America: Tradition, Adaptation, and New Trends," Journal of Daoist Studies, vol. 3 (2010).
"Female Alchemy and Paratext: How to Read Nüdan in a Historical Context," Asia Major, vol. 21, no. 2 (2008).
"Blood, Tigers, Dragons: The Physiology of Transcendence for Women," IASTAM Journal of Asian Medicine vol. 4, no. 1 (2008).
"Men and Women in He Longxiang's Nüdan Hebian (Collection of Female Alchemy)," Men Nannü, ed., Women and Gender in Early and Imperial China. Leiden, Netherlands: Brill, vol. 10, no. 1. (2008).